Sometimes all it takes is one toy to turn a "just OK" Christmas into the "BEST Christmas ever!" While some of these toys have a higher price tag, these big ticket gifts are the ones that are perfectly alright to splurge on—and you can even save some money on Black Friday or Cyber Monday.
There's nothing that can compare to the sheer look of excitement as kids unwrap a toy they've been wanting for months. Light up your kids' faces on Christmas morning with the coolest toys of the year: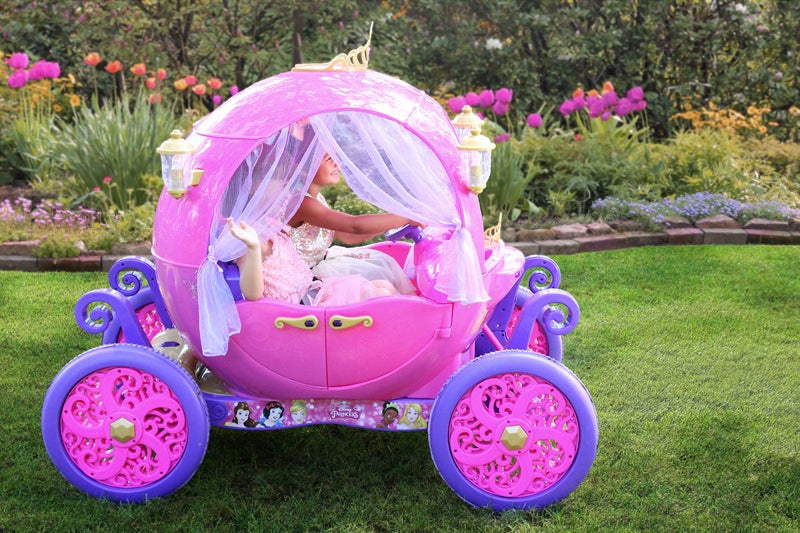 This year, you can be the Fairy Godparent of kids' dreams! This motorized ride-on is shaped just like Cinderella's carriage and can go up to 5 mph. The carriage features fairytale sounds and two seats, so little royals can ride with their siblings or friends. It also features sheer curtains, lights, and images of Disney princesses, makes fairytale sounds, and comes with a wear-and-share princess tiara and light-up magical wand for all of kids' wishes to come true.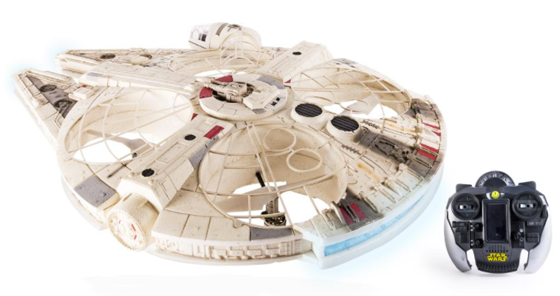 You probably remember this iconic vehicle from when you were growing up! Share new memories from the Star Wars franchise with this colossal 27-inch drone. It looks just like Han Solo's Millennium Falcon, down to the itty bitty details such as a light-up cockpit complete with Han and Chewie figures. Kids can even pilot this drone from up to 250 feet away!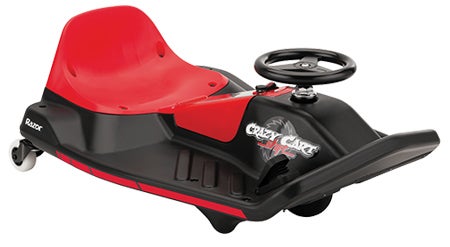 Meet the newest addition to the Crazy Cart family! Specifically designed for younger drivers, the Crazy Cart Shift simplifies steering, so all kids have to do is spin the wheel to drift and drive all around the backyard. This ride-on also maintains a safe speed of 8 mph without having to deal with complicated controls.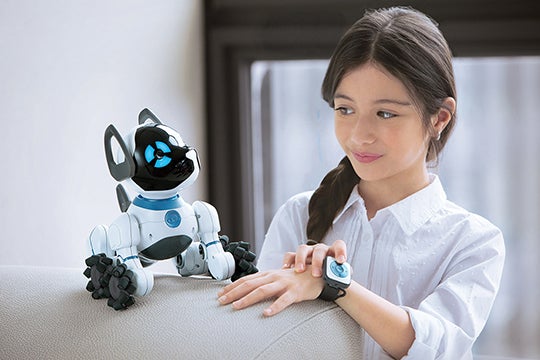 A dog that listens to your voice, plays with you, and has no clean up seemed like a dream come true until now. CHiP, or the Canine Home Intelligent Pet, is the smartest, most lovable artificially intelligent robotic dog. It recognizes its master and responds to voice commands—or kids can use the included wearable SmartBand for him to do tricks and more. It also recognizes hand gestures and play games with its smart ball. And, when playtime is over, CHiP is so intelligent that it will walk over to its included SmartBed and charge itself.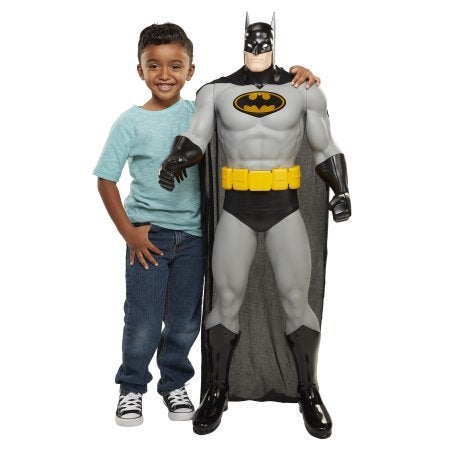 Holy Big Figs, Batman! This giant 48-inch DC Superhero figure is sure to put a wide smile on any kids' face as he defends Gotham City and Batcaves (kids' bedrooms) alike. His Bat signal lights up for younger ones to use as a nightlight, or for older kids to cast the Bat symbol on walls. The figure also wears his iconic costume and features five points of articulation.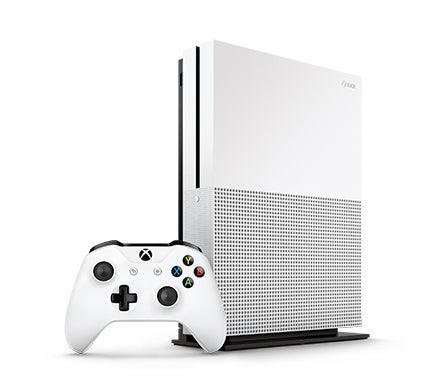 Video game consoles get a serious upgrade every year, and the Xbox One S is no different. The hardware itself is thinner, the video quality is out of this world, and it has 2TB of storage (which translates into more than kids will ever need!). There's no fun in a brand-new console without a video game, so we've got you covered for the best kid-friendly games of the year. This year, Activision's latest iteration of their Skylanders franchise is Skylanders Imaginators, which lets kids customize their very own Skylanders characters—down to the smallest details like eye pupil color. It also includes a whole new line of Sensai figures. Or, Warner Bros. Interactive Entertainment's Lego Dimensions franchise expands with all-new story packs to the starter pack, including the Ghostbusters Level Pack and Fantastic Beasts Fun Pack. Last, the mega popular Minecraft game heads over to consoles this year, and you can purchase a special Xbox One S Minecraft Bundle, which features the console and the video game.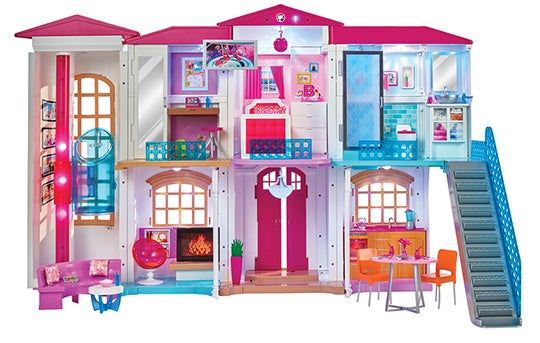 Remember when you actually had to hand-crank Barbie's elevator to make it go up to the second floor? Now, all it takes is a WiFi connection for this house to listen to more than 100 commands. This modern, two-story house features floor sensors that recognize where kids' dolls are in the house. Using an Internet connection, embedded speech-recognition technology lets kids control the lights, elevator, lights, and more. This play experience will also inspire storytelling. Although this smart house is for Barbie, I really wish it was for me!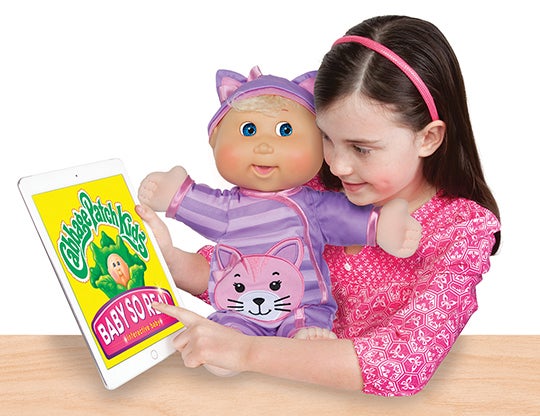 The classic Cabbage Patch Kids gets an upgrade this year with a completely new interactive experience. This baby so real doll features all of the nostalgic elements that you'll remember from having your own—including the classic look, baby powder scent, and printed adoption certificate. The biggest change with this doll is the animated LCD lights that an open, close, blink, and look around. Kids can listen to the doll as it asks to be burped, ticked, fed, and more, which fosters their nurturing skills and enhances their social-emotional development.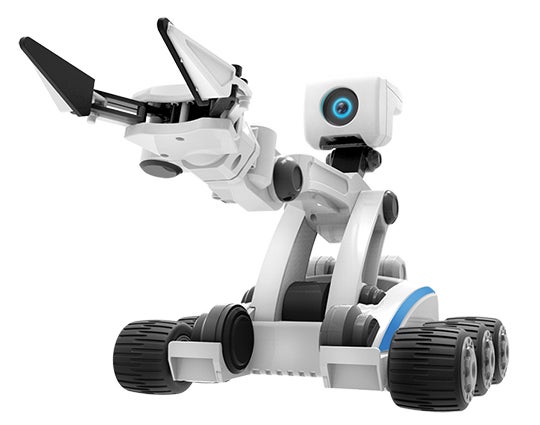 When I think about the future, I think about a setting similar to that of The Jetsons. While we don't have robotic maids just yet, Mebo may be the closest thing to it right now. Filled with personality, this robot will be kids' new personal assistant. It features a built-in HD camera, an articulated arm and gripping claw, two-way audio, and a microphone. So, kids can control him through an app, and while they're driving him around the house, they can see and hear what the robot sees through the camera.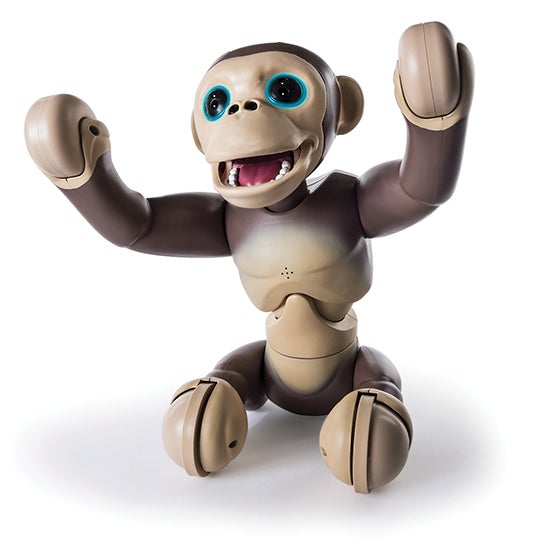 While you usually tell your kids to stop monkeying around, it's totally game to go bananas with Zoomer Chimp. This robotic pet chimp feature lifelike movement and realistic chimp sounds. He can follow kids, stand up on its own, and recognize voice commands to stand, flip, dance, and more! Zoomer Chimp also features Progressive Play, so kids can diligently train it to respond to commands in different ways, and also the be taught new words and phrases when kids practice with it. This chimp is sure to be kids' new prime-mate!
Laurie Schacht, also known as The Toy Insider Mom, has covered the toy industry for more than 20 years. The Toy Insider is a year-round resource for parents, grandparents and other gift-givers looking for the best toys for their kids. The Toy Insider also produces an annual holiday gift guide featured in Family Circle magazine. Visit thetoyinsider.com for the latest toy news, reviews, giveaways, and more.
Calling all HuffPost superfans!
Sign up for membership to become a founding member and help shape HuffPost's next chapter
This post was published on the now-closed HuffPost Contributor platform. Contributors control their own work and posted freely to our site. If you need to flag this entry as abusive,
send us an email
.