This past Wednesday marked the official launch of the Rio 2016 Olympics, an event that has been swimming in controversy due to the political and economic climate of Brazil. The event is a divisive one with major concerns like the Zika virus, the polluted water, and the inequality of poverty in Rio coming to the forefront. However, there are also benefits brought out by such a large scale event such as regenerating (some) underprivileged areas, job creation, and bringing the world together to celebrate sports. With the games officially underway, there's sure to be even more to talk about.
Now It's Your Turn To Join The Conversation and Go #BeyondthePodium
Outspeak wants to hear your opinion on the Rio 2016 Olympics. We want to know how you feel about the politics surrounding the games, and how you feel about the games themselves. Find what you're passionate about and spread the word. Some of the issues this could focus on include:
The effect of the Olympics on Brazil
The lofty promises of the Olympic committee
How the Olympics differ (or don't) from the Rio World Cup fiasco
What the Olympics mean to you and your country
Reacting to Olympic news as it unfolds
If you currently have a video, or are interested in making one about the Olympics, send it to us via Facebook or Twitter using the hashtag #BeyondthePodium and tagging Outspeak. Or email your submissions to social@outspeak.tv. Your content has the opportunity to be featured on Huffington Post's massive social media pages, on Outspeak social media, and the chance for an editorial feature on the Outspeak page.
For an example of how these features look. Check out our mashup video for the recent Orlando shooting tragedy, and Outspeaker Rob Greenfield's videos featured as part the HuffPost #Reclaim campaign.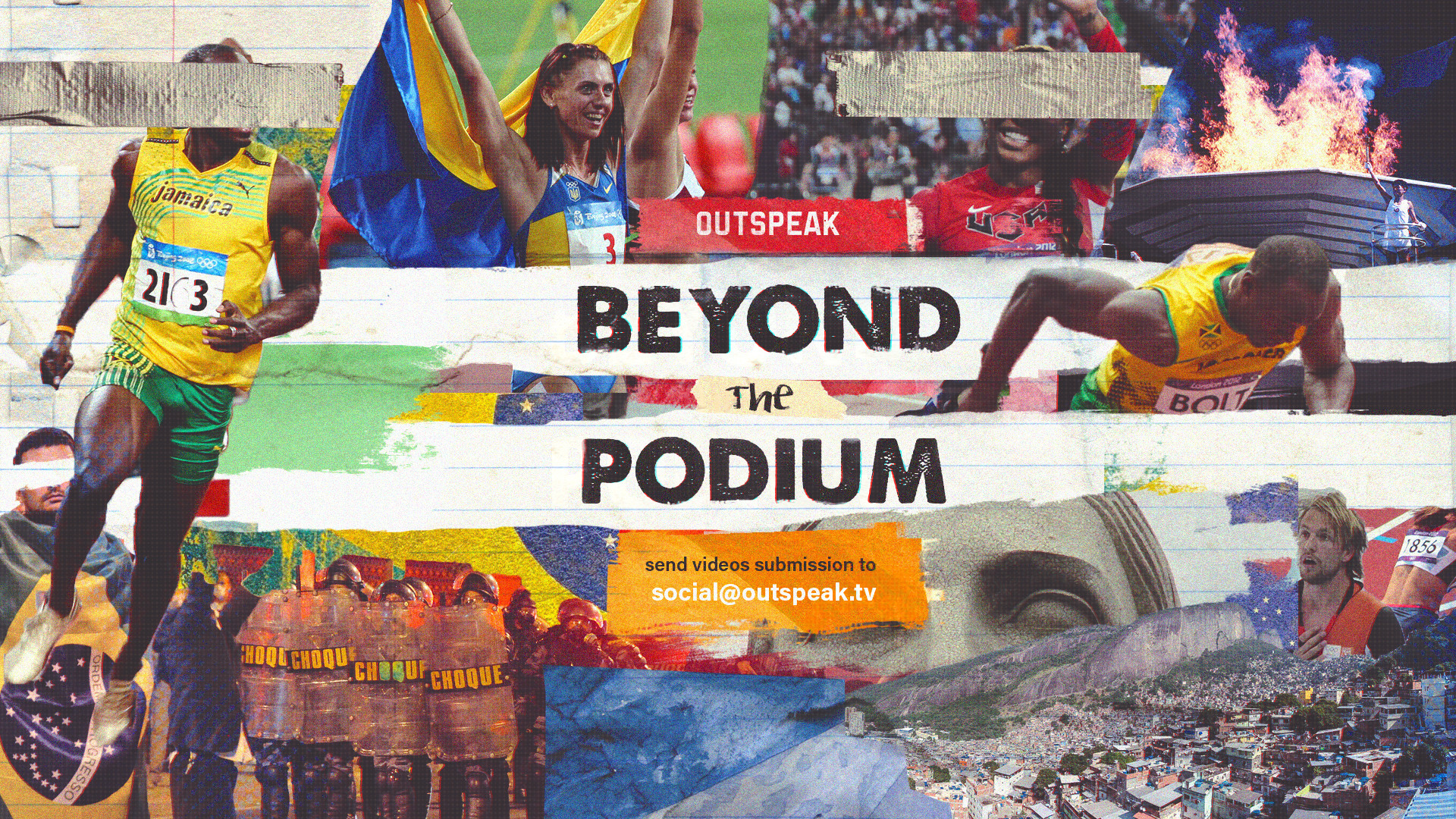 Please Keep In Mind The Following When Filming Your Video:
Make sure you're shooting in a well-lit, non-distracted environment.
Keep the shots well-composed (nothing too close, nothing too far).
Keep the video short, 1-3 minutes preferred. Longer videos are okay if the content is very strong.
Take a unique approach. How is this personal to you? Why is this issue in particular something you're passionate about?
Try to keep the video focused on one theme. People will listen if you can speak focused and passionately.
Do not use offensive or derogatory language. If used maliciously or recklessly, your video will not be considered for circulation.
Let's join the conversation and take things
#BeyondthePodium
. Show us your passion and your unique outlook on this major world event. Here is your moment to be heard.
If you have any questions, please contact us at social@outspeak.tv or give us a shout on Twitter.
Calling all HuffPost superfans!
Sign up for membership to become a founding member and help shape HuffPost's next chapter