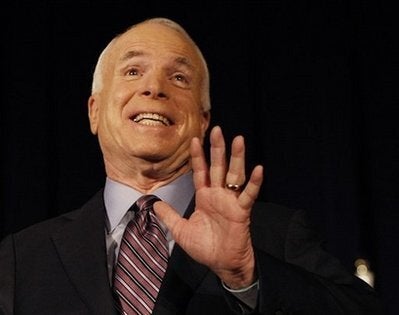 Hours after the announcement of McCain's pull-out from Michigan, the Republican candidate's local organization in Grand Rapids seemed caught off guard.
The McCain campaign was not saying much about its candidate's decision to abandon Michigan, a move first reported early Wednesday afternoon by Politico during a swing of appearances by Barack and Michelle Obama across the state.
Speaking on condition of anonymity, an official with the McCain campaign in Michigan told OffTheBus that he is "unfortunately not allowed to give...any information on that." Pressed further on the pull-out, he said "First of all, we're not pulled out of Michigan," noting that some campaign staff is expected to stay. "I think that would be inaccurate," he said.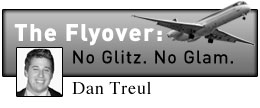 The McCain official says that the future of TV and radio advertising in Michigan has "yet to be determined."
That message seemed to differ sharply with the opinion offered by Michigan McCain campaign co-chair Charles Yob, who offered the following assessment to the Grand Rapids Press:
The Press additionally reported that local TV station WZZM-13 "had not yet received any cancellation from the campaign" regarding anticipated advertising.
A call to the Obama campaign state headquarters in Detroit was not immediately returned.
Michigan, with 17 electoral votes, hasn't voted Republican in a presidential election since 1988, but Republican strategists believed McCain had a shot.
At least, they did. Until, apparently, today. According to Real Clear Politics, Obama leads in statewide polling by an average of seven points. By effectively conceding the state to Obama, the McCain campaign today is acknowledging trouble.
Without Michigan, the electoral math for McCain becomes increasingly tight. According to the original report by Politico, later confirmed by the Grand Rapids Press, the campaign hopes to use staff and resources previously locked up in Michigan to reinforce its efforts in battleground states such as Florida, Ohio and Wisconsin.
Related
Popular in the Community