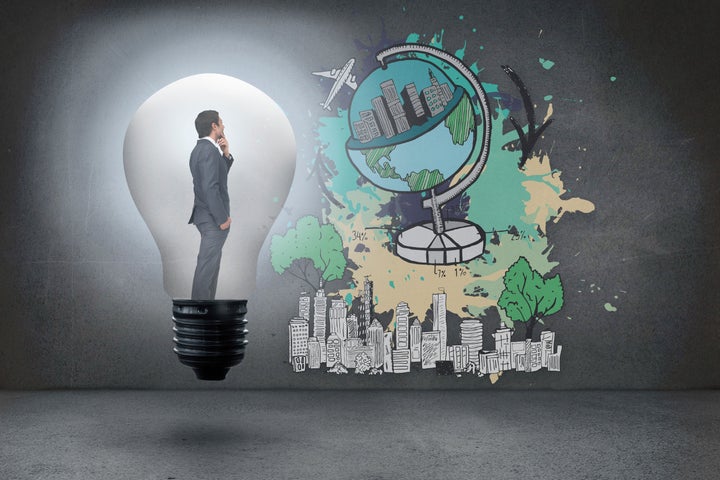 Distance might make the heart grow fonder in matters of personal relationships. In workplaces, distance – actual or perceived – can create silos and subcultures that undermine productivity, efficiency, and collaboration.
That's why leading companies such as Walmart, Starbucks, Lyft, Verizon, and Groupon have adopted digital workspace solutions to increase collaboration, improve communication, and enhance employee engagement. For businesses operating in multiple environments, digital workspace tools shorten the distance between locations and teams.
Dan Latendre, CEO industry leader Igloo Software, believes that today's business environment requires a higher level of collaboration than ever before. The current generation of tools is a valuable addition for improving communication, breaking down silos, sharing knowledge, and helping sustain the organization's culture.
According to Latendre, engaging your team to work together in new ways is always a goal. Meeting that challenge is even more complex in distributed workplaces, however.
If you think that a digital workspace tool might be right for you, start by defining your goals and the parameters for success. What information do you want to share? Are you open to receiving information and input from employees? What is the organization's tolerance for open discussion and questioning? How will you ensure that knowledge is shared? Is there alignment between the culture you want and the one you want to portray?
Igloo's Latendre suggests installing a new digital platform without answering these and other difficult questions creates more harm than good.
Then again, perhaps you have already adopted a digital workspace solution that isn't yielding the results you expected. A 2015 study published by Avanade reported that 85 percent of companies that are self-described as more profitable than their competitors have adopted at least one technology solution associated with a digital workplace.
Conversely, the Avanade survey reported that only 28 percent of respondents could seamlessly access software and applications outside of their physical office. Digital work spaces should allow you to engage mobile and remote workers if they are to create a competitive advantage for talent and service.
Making Your Digital Workplace Work
Latendre offers four suggestions to ensure that your digital workplace creates connections and promotes collaboration.
Make it easy. Provide an immediate interface that brings the user to their digital home page. Notifications about new content should be readily visible. If your employees have to think about opening an app, it is easy for them to forget you.
Make it relevant and useful. Your people are busy. They don't have time to hangout in a digital work space that doesn't help them be more efficient and effective. Make sure your digital work space integrates all the tools at their disposal for doing their job. Most important, your digital work space must help your staff solve a problem that is both real and important.
Make it interactive. Connection and collaboration require conversation. A digital solution that only pushes information loses attention and ultimately relevance. At the same time, there is information that is most appropriately shared from the top. Work to create a blend of top-down messages and two-way conversation. Ask for feedback. Encourage the sharing of ideas. In other words, use your digital tool to expand rather than restrict connection.
Make it fun. Remember the old children's proverb: All work and no play makes Jack a dull boy? It's true, and dull people who do nothing but work eventually burn out and leave – or worse burn out and stay. Your digital work space should include social zones to allow the team to interact on a personal level. Likewise, Kudo zones allow co-workers to share recognition. You can also push fun ideas that show everyone's human side. Encourage people, for example, to show off their goofy … and make sure that your senior leaders participate.
Your company needs increased collaboration and innovation to flourish in a competitive future. Your employees deserve the chance to do great work and know that they matter. There has never been a better time bring your workplace into the 21st century by adopting digital solutions that help you deliver results.
Randy Pennington is an award-winning author, speaker, and leading authority on helping organizations achieve positive results in a world of accelerating change. To bring Randy to your organization or event, visit www.penningtongroup.com , email info@penningtongroup.com, or call 972.980.9857.
Related
Popular in the Community