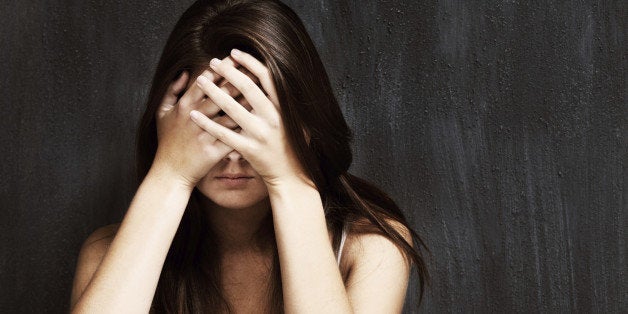 I am trying so hard! -- Kat, a hurting hero
A few years ago I led a group of beautifully foolhardy students and adults on a spontaneous mission trip; a four-day destination-less, meandering journey to love and care for people as we met them, wherever we met them. One July morning, 40 of us picked a direction, hopped into vans loaded up with tools, camping gear and care packages, and set out looking to be a source of goodness in the world not knowing where it would all lead.
We ended up crossing paths with hundreds of strangers over the hundreds of miles we traversed; stopping to help people on the side of the road, performing random acts of kindness, sharing meals with folks, doing odd jobs, and letting one relationship organically lead us to the next. Beyond the desire to help and give hope, we had no timetable, no agenda, no plan, and no idea where we would be from one hour to the next. It was one of the most exhilarating and encouraging weeks of my ministry and my life for that matter.
One of the people our travels led us to was Kathy, who liked to be called Kat. Kat was in her mid forties and struggled for most of her life with extreme germophobia and agoraphobia. Living as a recluse much of the time, Kat carried the mental weight of her own demons and the emotional trauma of an incredibly difficult life. She attended a church where we were overnight guests that weekend, and before Sunday service Lauren, one of our high school students, ended up making a connection with Kat that defied logic yet needed explanation. They simply found in each other, safety and belonging and something of resonance in the other's story.
That morning Kat, who would only ever stand alone in the back of the church near the doors viewing the service from a safe distance, tearfully made her way down the aisle to receive communion for the first time in nearly 20 years, with Lauren right behind her; her hands on Kat's trembling shoulders. It was as powerful a moment as I have experienced in or outside a church.
That morning, as Kat shared with Lauren the staggering difficulties of her daily existence and the fear she was struggling mightily to overcome, she said through desperate sobs, "I am trying! I promise that I am trying so hard!"
It was one of the best and simplest sermons I've ever heard, and a reminder I've tried to keep pinned upon my heart as I have continued my journey as a pastor and as a human being.
This is the situation that we find ourselves in every single day, friends.
In this spontaneous, meandering mission trip that is our daily life, we are at any given moment surrounded by throngs of people, who despite what we know about their roads or their pasts or their intentions, are trying as hard as they can to figure it all out and to keep it all together with varying degrees of success or failure.
You and I are living with, working alongside, driving past, and rubbing shoulders with hurting, scarred, persistent, heroically courageous people who have seen and endured and survived stuff we can't imagine, and we should approach each of them with an awe and reverence, and with a compassion befitting this truth.
Everyone is doing the best they can. We should go easy on people.
I know you are trying really hard too. I know you have weathered stuff that would level most other folks, that you have stumbled through your own customized version of Hell, and that you are doing all you can to get it right, never really being sure what right really means from one day to the next.
Kat's story was insignificant; just one among billions, one most people never cared or lingered long enough to hear, but to Kat it was everything and to Lauren that Sunday morning it was worth taking time to know, and it was redemptive for them and for all of us who shared a life-changing moment that the rest of the world was largely oblivious to.
Take time to really see people.
They are always in more pain than you think they are.
They have always been through more than you know.
Their stories are much more tragic and beautiful than you can tell from a distance.
And to a person, every single one of them is trying very hard to get it right, to do better, and to live well in a day they've never been to before.
Go easy on them. Go easy on yourself.
Calling all HuffPost superfans!
Sign up for membership to become a founding member and help shape HuffPost's next chapter