We all know that heart disease is one of the top health threats facing men. But many of us forget that this killer doesn't discriminate between genders.
While breast cancer gets more attention and concern from women, heart disease is their number 1 killer, causing 1 in 3 deaths among women each year - more than all cancers combined. One woman dies every minute from heart disease and stroke, even though 80 percent of cardiac events can be prevented with education and lifestyle changes.
The disconnect between the grave threat facing women and the typical focus on heart disease as a man's issue is the impetus behind the American Heart Association's Go Red For Women movement. Now in its 13th year, National Wear Red Day calls attention to the cardiovascular risk to women and encourages women to take action to decrease this risk.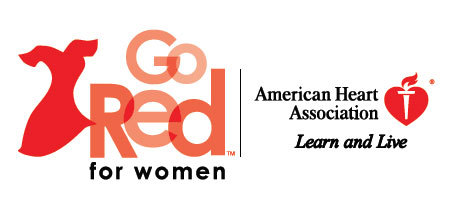 Heart disease may present the same threat to women as men, but the warning signs are different and it doesn't affect all women alike. Thirteen years ago, several doctors got fired up about the myths, misconceptions and lack of information around heart disease in women and pulled together a luncheon at New York's Pierre Hotel to convene on this issue.
From that moment of frustration, the inspiration was launched to take the message around this significant cause and drive awareness about the need for women to take care of themselves, not just their families. When women make lifestyle changes and understand their heart risks, they help protect themselves against not just heart disease but all diseases.
The AHA no longer views heart disease through the lens of disease management but as an issue which is reduced by the total health of all people The first step is for women to recognize the importance of putting themselves first, not last - just like passengers are told to put the oxygen mask on first so they can then help others.
Macy's came on board as an early founding sponsor, and Go Red events have since become an annual staple on city calendars across the country. At Macy's stores, shoppers receive discounts for wearing red within the store as part of their Go Red with Macy's campaign, with millions of dollars in proceeds going to the American Heart Association (AHA) every year.
So has the information blitz worked over the past 13 years? While there is still much work to be done, AHA is proud to note significant progress since they began getting the message out:
Nearly 90% of women have made at least one healthy behavior change.
More than one-third has lost weight.
More than 50% have increased their exercise.
6 out of 10 have changed their diets.
More than 40% have checked their cholesterol levels.
One third has talked with their doctors about developing heart health plans.
Today, nearly 300 fewer women die from heart disease and stroke each day
Death in women has decreased by more than 30 percent over the past 10 years.
Anyone who is a woman or has a female loved one in their lives (and that's pretty much all of us) should support the Go Red movement. How? Start by wearing something red, spread the word about the Go Red cause, and if you're a woman - make an annual wellness appointment today with your doctor. Go to the Go Red website to find out more.
Calling all HuffPost superfans!
Sign up for membership to become a founding member and help shape HuffPost's next chapter