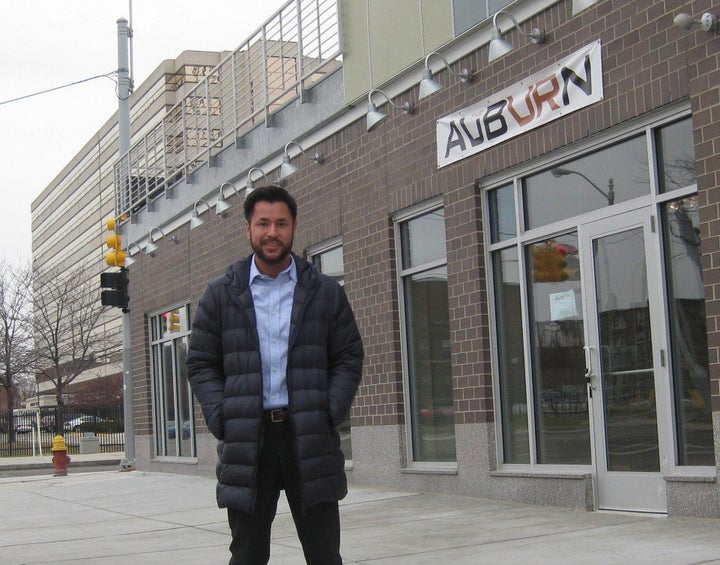 Get ready for a delicious summer. A popular Metro Detroit restaurant will open a new location in the city -- with one new twist.
Go! Sy Thai owner Cedric Lee signed a lease with the Roxbury Group Tuesday for a space at the corner of Cass Avenue and Canfield Street at the Auburn building in Midtown. They are aiming for a June opening.
A fixture in Birmingham since 1993 and named best Thai restaurant in 2012 by Hour Magazine, family-owned business Sy Thai has a lot on its plate already. They've expanded, opening another location in St. Clair Shores and one expected to open in two to three months in Troy.
And there's already plenty of competition. Even closer than Sala Thai in Eastern Market and a couple downtown restaurants, there are other Midtown options for Thai food, like Bangkok Express II south of Canfield on Woodward Avenue. Or Midtowners can order several Thai options at Chinese restaurant Shangri-La, located on Cass near Forest. But Go! Sy Thai has a few things to offer the others don't. Most importantly, to the busy, lazy and/or dorm-room bound? They plan to offer online ordering and delivery.
The new concept is a departure for Sy Thai, and one that's tailored to its urban setting, considering the neighborhood's mix of student residents and professionals.
The restaurant, which will have seating for 27, is modeled on other fast-dining establishments, where you order and pick up food at the counter.
"it's like Sy Thai meets Qdoba," said 31-year-old Lee, who lives in Rochester Hills. "We wanted do something a little different. We wanted to give it a new pace."
Lee has thought about a location in the city since he became familiar for the area during a past gig scouting locations for "Detroit 1-8-7," a short-lived cop show cancelled in 2011. (Seemingly a jack-of-all-trades, Lee previously landed a job consulting on the 2008 film "Gran Torino.")
"I had my eye out on Detroit, Midtown more specifically, for awhile now," he said.
The restaurant will make its home in a building with several other new shops. The Auburn opened late last year, with residential apartments above and retail on the ground floor. It's home to Hugh, a shop tailored to bachelors, Nora, a design and homewares boutique, Source Booksellers, a nonfiction bookstore that moved from its past home at Cass and Willis Street and an office for the building's management company.
Last fall, fitness studio GoCycle and Topsoil, a vegetarian sandwich shop from the owners of Russell Street Deli, were planning to open in the building, but that's since changed.
Earlier plans also included coffee shop and ice cream store. Now, said James Van Dyke, vice president of development at Detroit-based real estate firm the Roxbury Group, they're in talks with retailers who would open an art gallery and pet food store in the remaining empty shops.
Go! Sy Thai's planned hours are 11 a.m. to 9 p.m. daily. The menu be a condensed version of Sy Thai Cafe with similar prices. And their tagline? "Same great taste, different pace."
Before You Go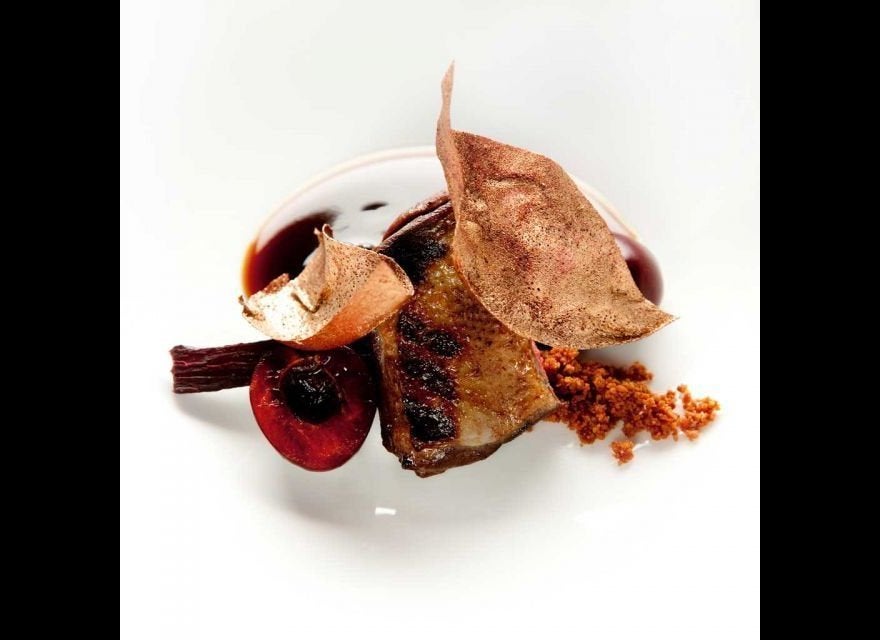 Best Restaurant Towns
Popular in the Community