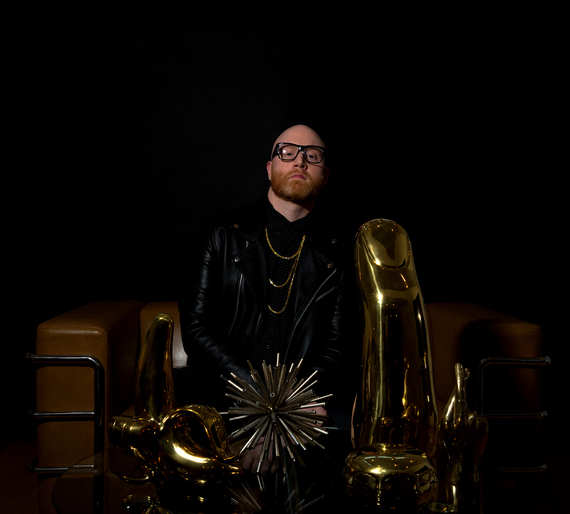 I feel sick and afraid. I want to cancel all of my upcoming public appearances and find a closet to go back inside of.
But I cannot. And I will not.
I will not be made quiet by fear. I will not let American apathy dictate my path. And I will never stop hoping that change will come. Never.
At times like this it's important to remember that somewhere in the world, good is still happening. Cute, simple things are still real during ugly, complicated days.
I wrote this song, Go There When You Want To Be Loved, about my own feeling that there is no safe place for me in the world at times as a gay man, as a person living with persistent mental health struggles, and as a public person known for both. These lyrics feel like the only words I can find for how I am feeling, so I am releasing it now as a fundraiser for my queer family in Orlando.
I always feel so alone in my suffering, but I'm not alone. We are all hurting right now. Every gay, lesbian, queer and trans person I know has this look in their eyes the past few days -- myself included. We are all crying in the grocery store and breaking down on sidewalks.
This is not freedom. Not yet. But we will get there. I believe that good and love will prevail in the end. They just have to.
Keep laughing. Keep kissing. Keep dancing. Keep loving each other. Keep fighting for your place in the world.

Gay is great and so are you.
100% of the proceeds of this single will go to support recovery efforts in Orlando's LGBT community. Listen below and click HERE to purchase your copy.
Calling all HuffPost superfans!
Sign up for membership to become a founding member and help shape HuffPost's next chapter