Some 'Monkey Poses' You May Want to Try ☺
Have you ever been at Pashupatinath in Kathmandu, Nepal? You would not be allowed to go into all the temples unless you are a Hindu. Only Hindus are allowed to enter inside the main temple of Pashupatinath where a Shiva's Nandi bull can be seen from the rear.
The Pashupatinath Temple, with its astonishing architectural beauty, stands as a symbol of faith, religion, culture and tradition. Regarded as the most sacred temple of 'Hindu Lord Shiva' in the world, Pashupatinath Temple's existence dates back to 400 A.D. This is located on the banks of the Bagmati River in Kathmandu. Thousands of pilgrims from all over the world come to pay homage to this temple, which is also known as 'The Temple of Living Beings'. This temple complex is on UNESCO World Heritage Site's list since 1979.
If you are not a Hindu, you can still visit around Pashupatinath area and have fun. Monkeys around Pashupatinath are enough to entertain you. Pashupatinath area is a major habitat of monkeys in Kathmandu valley. Many old monkeys are lazy but baby monkeys are active.
Due to human contact, monkeys act like a human at Pashupatinath. They eat like a human. They walk like a human. And they sometimes behave like a human. They like to eat junk foods than their natural food. They are interested eating biscuits, noodles, and cold drinks.
If you are planning to go there, don't tease monkeys. They will become aggressive. They can bite you. They steal food, shiny objects and will take things from your hand or bag. Beware!
I have captured some 'Monkey Poses' around Pashupatinath area. Watch and enjoy. You can try those 'Monkey Poses'. But don't try to have any monkey business ☺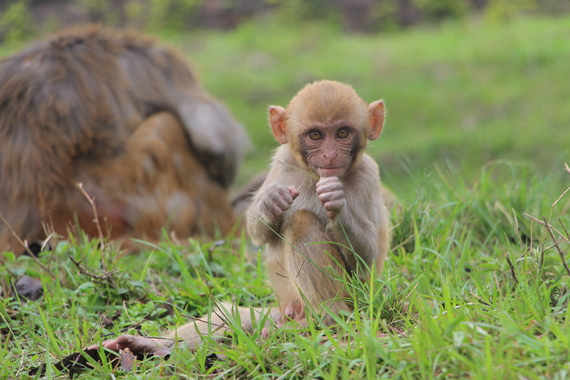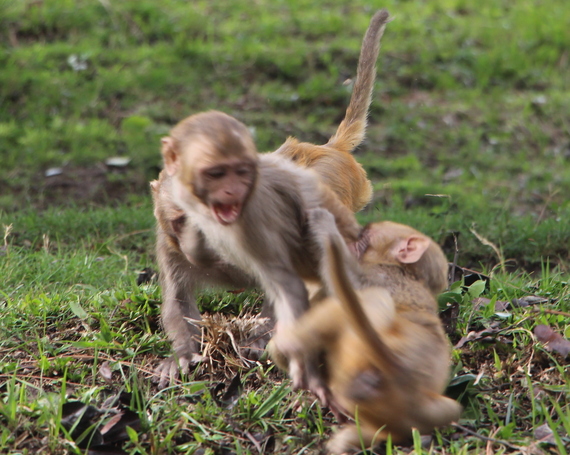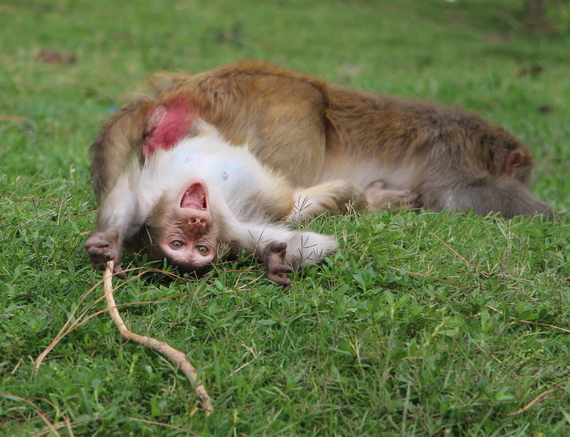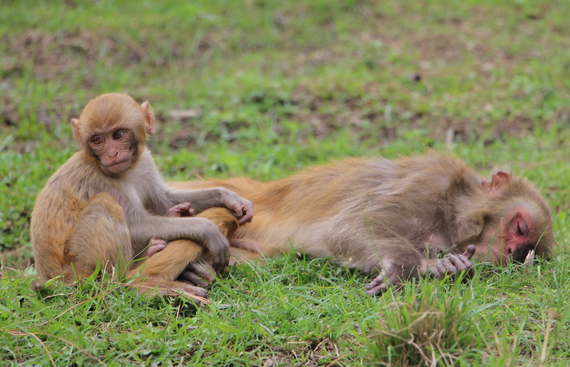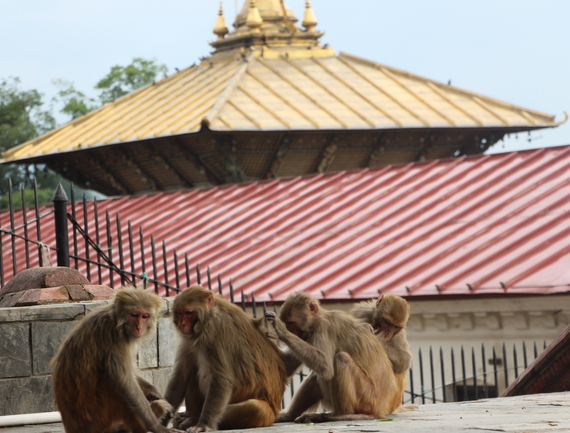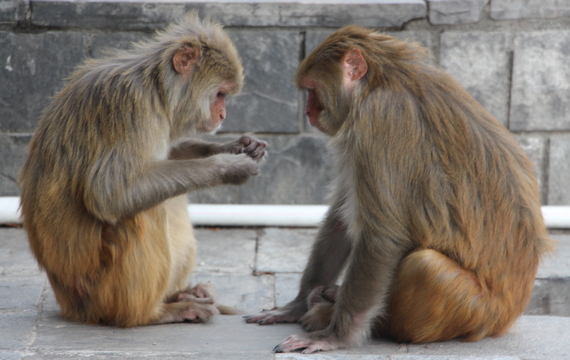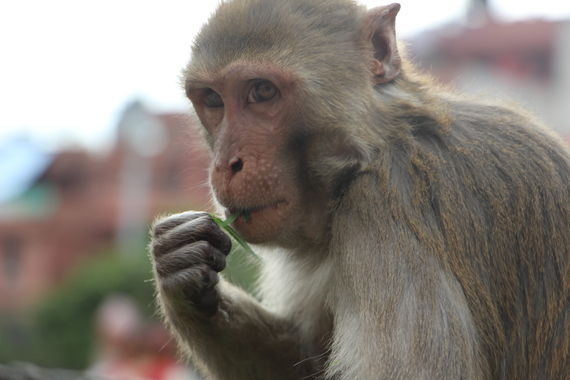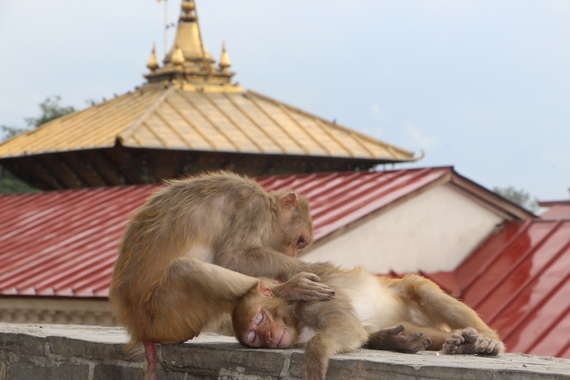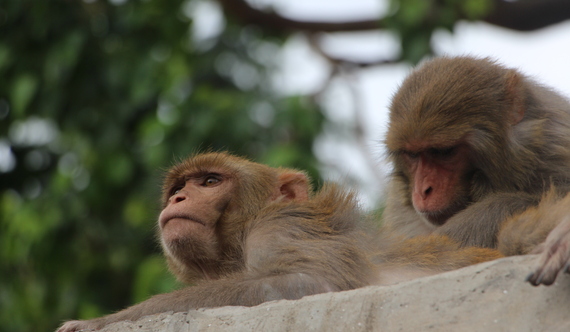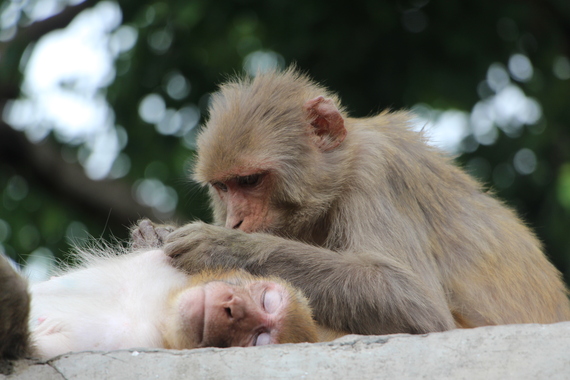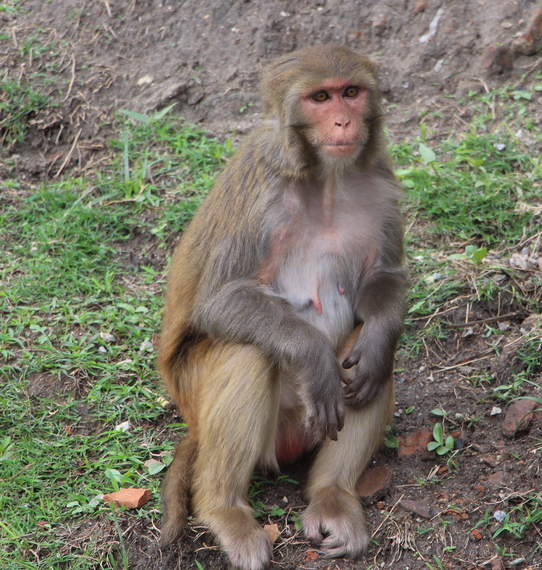 Calling all HuffPost superfans!
Sign up for membership to become a founding member and help shape HuffPost's next chapter