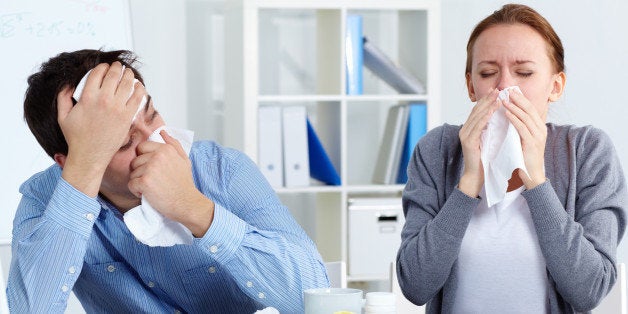 By: Chad Brooks
Published: 09/26/2013 06:35 AM EDT on BusinessNewsDaily
If there is one thing most workers can count on this cold and flu season, it's that a co-worker is more than likely to get them sick, new research shows.
A study by workplace consulting firm Kimberly-Clark Professional revealed that nearly 60 percent of employees go to work when they're sick, and 30 percent of those sick workers said they do so because they are too important to their business's operation to stay home.
Charles Gerba, professor of microbiology at the University of Arizona, said germs can be spread throughout the workplace and elsewhere when people touch "hot spots" — such as an elevator button, stair railing or ATM machine — that have been contaminated by people who are ill.
"That's why individual efforts can make such a big difference," Gerba said. "If you stay home when you're sick, you won't be passing your germs around the break room and other places."
While you may not be able to change the behavior of others, there are steps you can take to protect yourself, said Elane Stock, president of Kimberly-Clark Professional. These steps include washing, wiping and sanitizing, which Stock said reduces the chance of contracting a cold or the flu in the workplace by about 80 percent.
That message appears to be getting through: Nearly 80 percent of those surveyed wash their hands after coming in contact with a sick co-worker, while 81 percent regularly use a hand sanitizer or disinfecting wipes.
Kimberly-Clark Professional offers employees several tips to help them prepare for this year's cold and flu season:
Speak up: Workers should ask their human resources department or building manager to provide convenient and accessible tools to help break the chain of germ transmission, such as hand sanitizer, disinfecting wipes, paper towels, soap and facial tissues.
Take steps to prevent the spread of germs: Employees need to cover their nose and mouth with a tissue when they sneeze and then throw the tissue away. Try to use an anti-viral tissue, since they have a special moisture-activated middle layer that traps and kills cold and flu viruses. Those who don't have a tissue handy should cough or sneeze into the inner part of their sleeve at the elbow.
If you get sick, stay home: Regardless of where they rank on the workplace hierarchy, workers shouldn't put other people at risk because they feel you're too "essential" to stay away from the office. The Centers for Disease Control and Prevention recommends that those who become sick with a flulike illness should stay home for at least 24 hours after their fever is gone.
Copyright 2013 BusinessNewsDaily, a TechMediaNetwork company. All rights reserved. This material may not be published, broadcast, rewritten or redistributed. ]]>
Related
Before You Go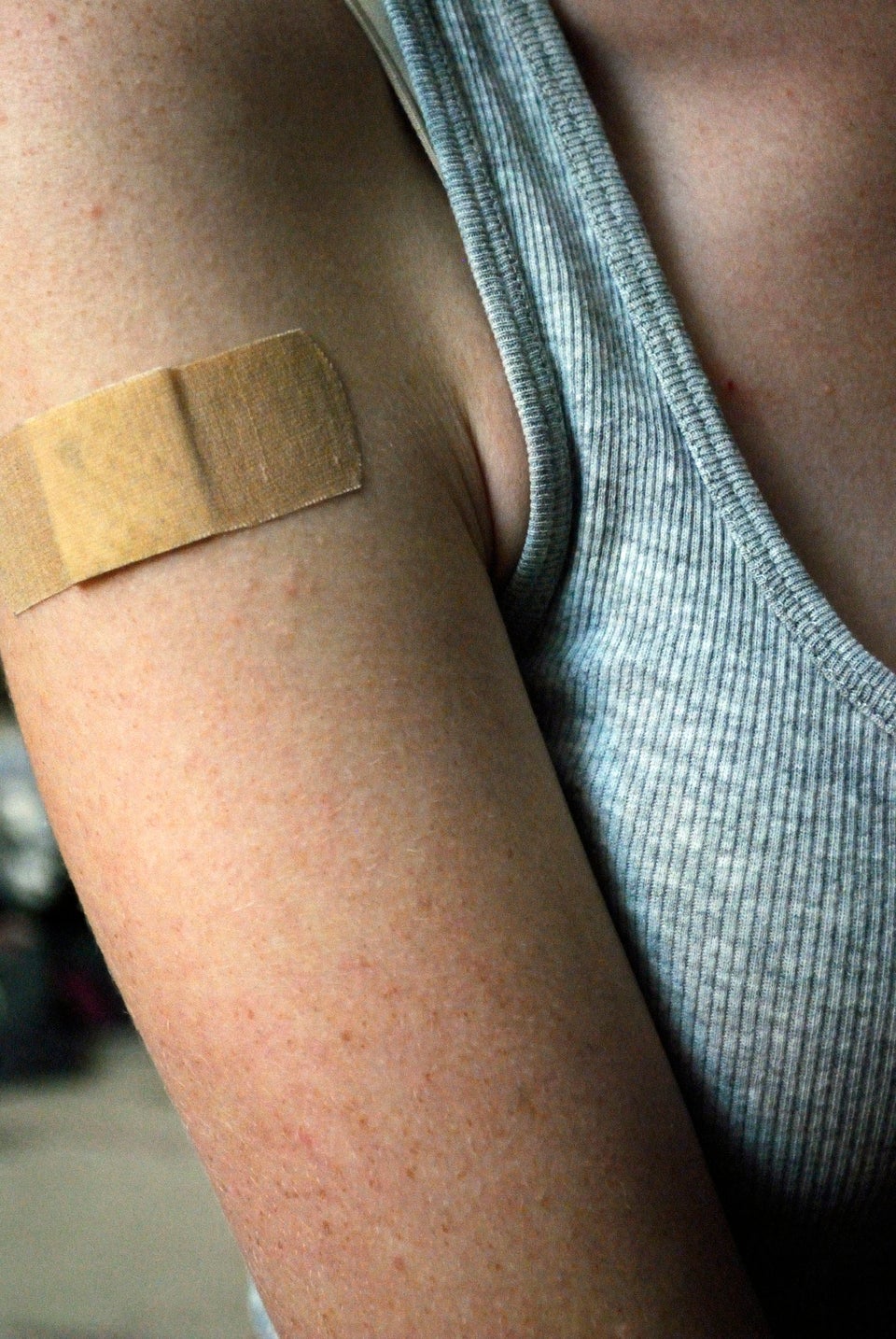 Flu Prevention Mistakes