While turmoil and unrest continue in the Middle East, a group of Palestinians and Israelis have united in peace and found common ground -- on a soccer field.
Goals of Peace 2014 Summer Camp took place from Sunday to Wednesday in the Wadi Ara region of Israel, according to a press release. About 80 kids, ages 11 to 13, participated in soccer scrimmages, field trips and educational programming while engaging in peaceful dialogue. The camp, sponsored by American nonprofit Soccer for Peace and attended by both Arab and Jewish children, was staffed by coaches and counselors from both cultural groups.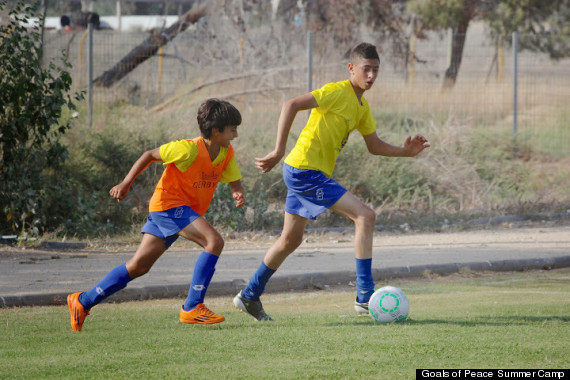 "The recent World Cup tournament proved that it is possible to unite thousands of people through one shared common ground," one of the event's officials said in a past video promoting the annual camp.
One of the children participating, who lives in the Palestinian city of Jenin in the West Bank, said he enjoyed being the go-to between two other boys who couldn't speak directly due to language barriers.
"I mediate between what he wants to tell him, and what he wants to tell him," the boy said in the video, sitting between his Jewish and Arab peers. "We have a conversation, you know, we talk. And now he knows things about him, and he knows about him. It's very beautiful."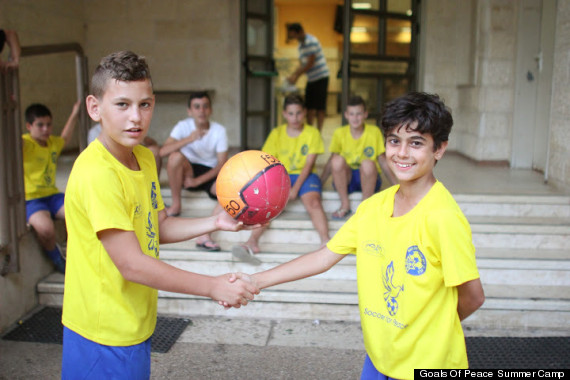 During the last day of camp, every child will travel to both a local synagogue and mosque, the press release noted. At the locations, campers will learn about Jewish prayer and traditions, as well as Islam and observing Ramadan.
The release reiterated the need for programs like Goals of Peace, and said the current violence in Gaza exemplifies why the camp exists.
"We are confident that now, more than ever, the camp will build bridges and friendships that will help change the face of the conflict in the future," the release stated.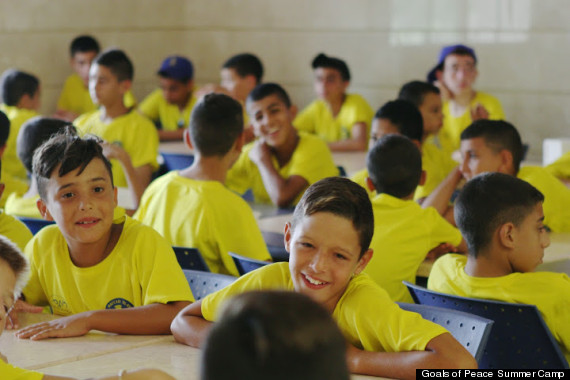 To learn more about Goals of Peace, visit Soccer for Peace's website.
Related
Before You Go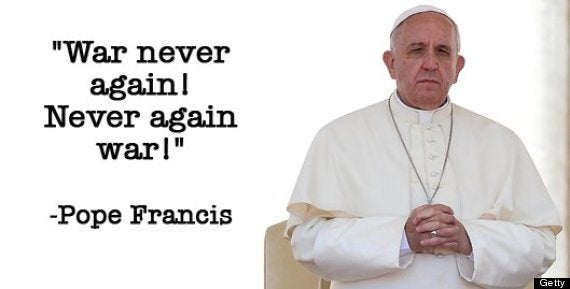 Give Peace A Chance