It's Friday. Happy hour beckons. You'd be forgiven for having booze on the brain.
But at Dock Street Brewing Co. in Philadelphia, lately it's less about the booze, and more about the brains. As in "BRAAAAAAAINS," the surprising new ingredient for a zombie-themed beer.
Brewed in honor of "The Walking Dead," a post-apocalyptic zombie show on AMC, the beer, named "Walker," uses smoked goat brains to add what the brewers say are "intriguing, subtle smoke notes." Lest the drinker forget they're imbibing brains, brewers also pitched cranberries to the brew, for a color they describe as "sinister" and "bloody."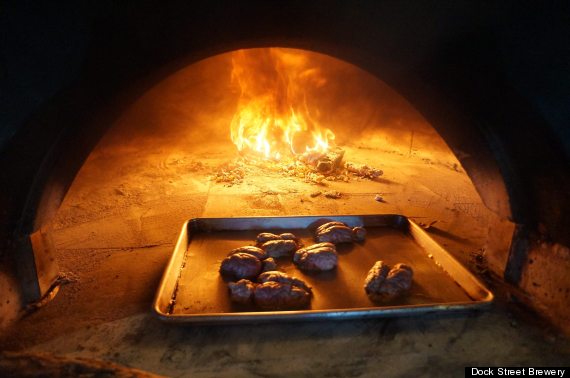 This isn't an ill-timed April Fools joke. These are goat brains, and they're about to be smoked and added to the Walker brew.
In a pun-filled release on Facebook, Dock Street says the American pale stout is the brainchild of head brewer Justin Low and representative Sasha Certo-Ware. "In true walker fashion," the release adds, "don't be surprised if its head doesn't hang around forever."
Walker will be available at the brewery on the evening of Sunday, March 30, to coincide with the season finale of the show. For diehard fans, seems like a no-brainer.
BEFORE YOU GO
PHOTO GALLERY
Top-Selling Domestic Beers