Pearl's a goat with a lot of heart ― and it seems all of it belongs to the UPS man.
The Gentle Barn in Tennessee, a home for rescued animals that have been abused, said Pearl will stop whatever she's doing anytime she hears the telltale sounds of the UPS truck pulling up.
"She will wait right outside his truck for him and sometimes even get impatient and climb in," the organization wrote on Facebook this week. "He always brings peanut butter treats for her and gives her lots of love while he is here."
She's even been known to slip into the kitchen and steal some greens.
But there's nothing she seems to love more than the UPS man ― and the feeling is mutual.
The Gentle Barn wrote on Facebook:
"The UPS man loves Pearl too, and has told us that no matter what kind of day he is having, when he sees Pearl run to greet him everything is better. Sometimes we find love in the most unexpected places!"
In addition the Tennessee location, the group has a second facility for helping rescued animals in California.
Related
Before You Go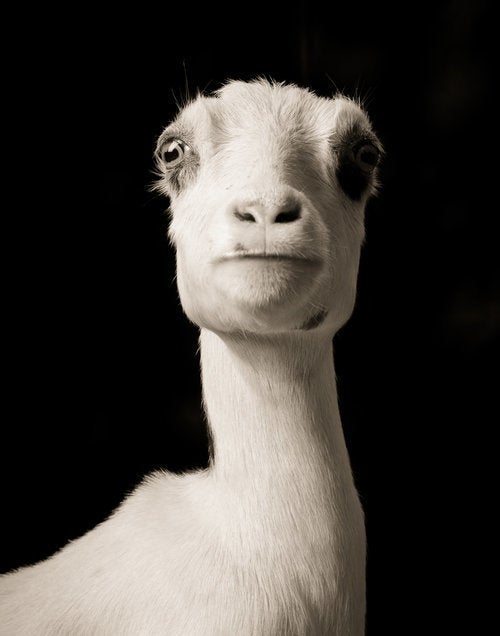 Goat Portraits