Nama-stay calm. This yoga class might rock your world.
The No Regrets Farm in Albany, Oregon, is offering what it calls Goat Yoga classes. And yes, it's exactly what you're thinking: yoga with goats.
The sessions take place outside. While participants stretch and pose, the animals wander around or sit on mats and wait to be pet, said Lainey Morse, who owns and lives on the farm.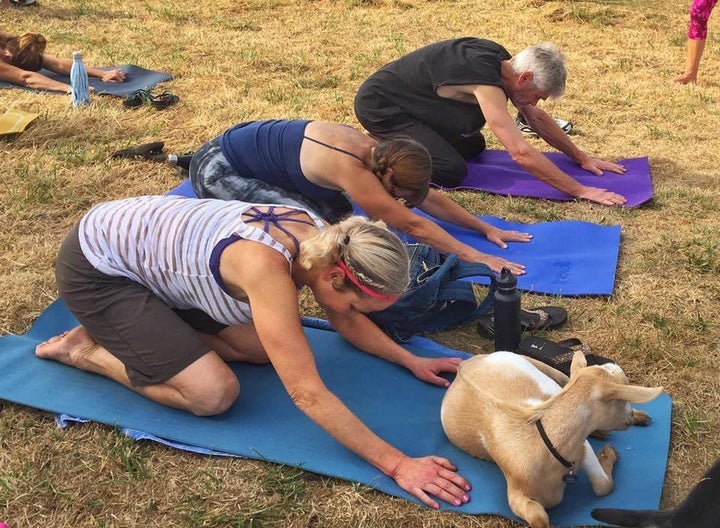 Morse launched the program last month, and it was an instant hit, she told The Huffington Post. The remaining two classes of the season have filled up already, and her waiting list for next year is more than 500 people long, she added.
Though people have been taking the class for a suggested donation of $10, that price will likely change in the future due to demand.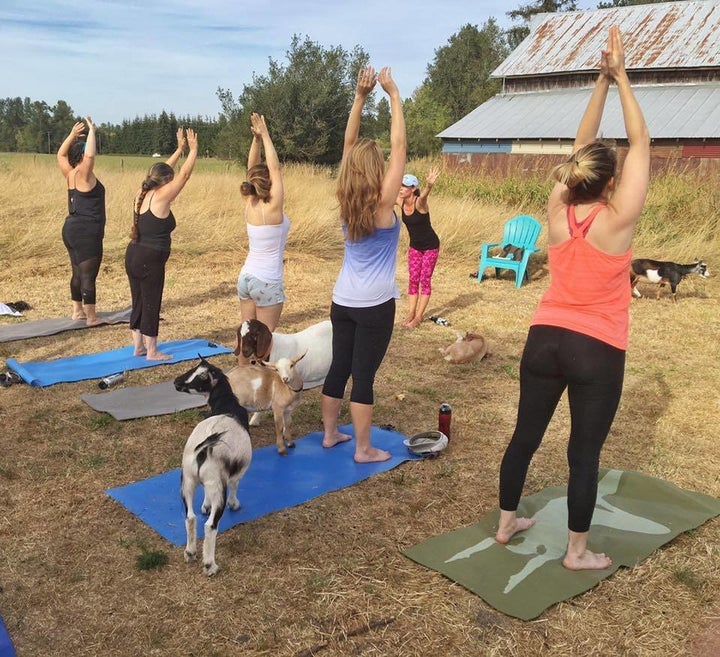 To sign up for a class, people can visit the Goat Yoga Facebook page, where the class schedule and updates are posted.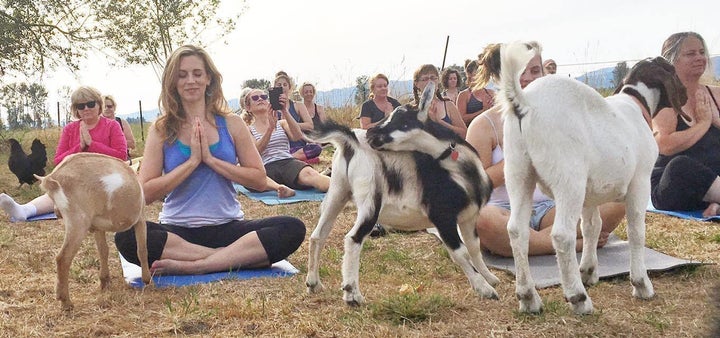 "They are gentle and peaceful and just want attention," the farm owner told HuffPost of the goats.
People seem to enjoy their experiences with the class. In fact, one participant, a cancer patient, was flooded with emotion when taking it, according to Morse.
"She said she cried through the entire class because it was so healing and just an amazing experience," Morse told HuffPost. "She felt better when she left and went to her doctor and told him how beneficial it was for her. She hopes to bring other cancer patients out to let them feel the experience as well."
Working out with goats does come with consequences ― they're used to pooping whenever and wherever they want. But it could be worse: Their droppings, as Morse explained to The Oregonian, are "just in little pellets!"
After the final two classes this year, Morse plans to start them back up next spring. She's also searching for a larger property with a covered arena so Goat Yoga can take place all year round.
Before You Go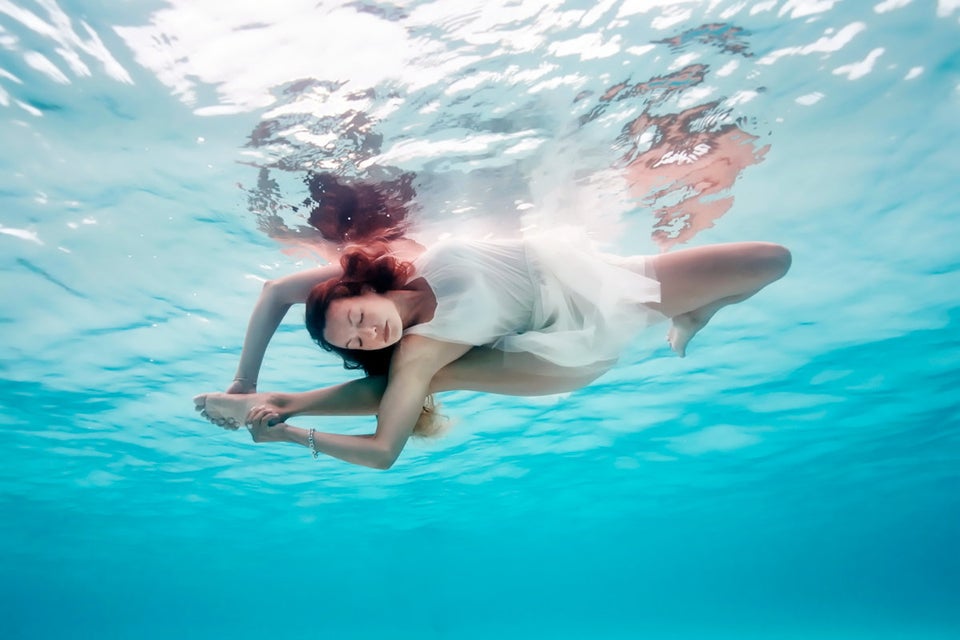 Underwater Yoga
Popular in the Community