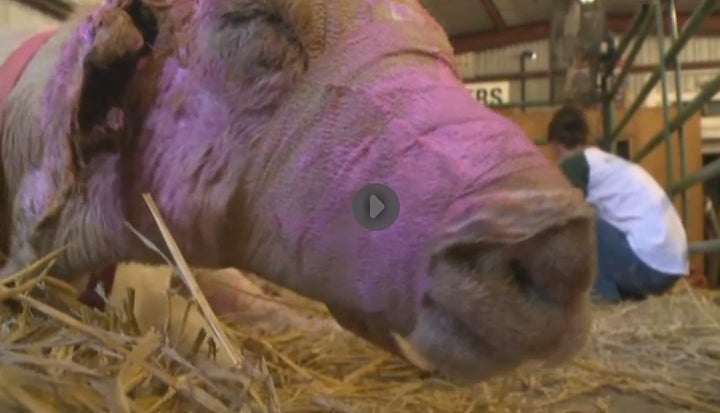 Investigators are scrambling for clues after mysterious attacks mutilated two pregnant goats at a California high school in separate incidents last week, CBS Sacramento reported.
Early last week officials at Lindhurst High School in Olivhurst, Calif. found Angel, a goat for the agricultural program, horribly disfigured in an outdoor pen. Her nose was so badly slashed that she struggled to breathe.
The remaining goats were moved by Friday to locked cages for protections, because it was assumed that dogs had rumbled with Angel. But on Saturday morning two students saw that another goat, Brownie, had been attacked. Bite marks covered her body and her ears had been ripped off.
Students in the agriculture program believe criminals are behind the gruesome attacks, because Brownie was in a locked corral, making it virtually impossible for an animal to get in.
While students and faculty suspect human involvement, Yuba County Sherrif Lt. Damon Giltold told Sacramento's ABC News 10 that it's too soon to tell.
"We're undetermined right now if it's a criminal act or if some loose animals were able to make their way into the enclosure."
The student's have paid for medical care for the two wounded nannies with funds from their projects, ABC News 10 said.
Officials from the high school say they should know within the month if the attacks will cause the expectant goats to miscarry their kids.
Warning: video is graphic.
REAL LIFE. REAL NEWS. REAL VOICES.
Help us tell more of the stories that matter from voices that too often remain unheard.