The stone formation they destroyed was nearly 200 million years old, but the Boy Scout leaders who toppled it claim it posed an imminent threat.
"We have now modified Goblin Valley," one of the men says in the video, soliciting a cheer from the man behind him. "A new Goblin Valley exists, with, uh, this boulder down here [at] the bottom," he elaborates, pointing the camera at the large rock now resting below its former perch.
"Some little kid was about ready to walk down here and die," the cameraman continues. "Glenn saved his life by getting the boulder out of the way. So, it's all about saving lives here at Goblin Valley."
Reached for comment by the Salt Lake Tribune, Glenn Taylor, the man who pushed the rock over, maintained they thought they'd done a civic service, though he expressed regret for not having contacted a park ranger.
"I put my hand on a rock and it moved," he told the paper. "While we were sitting right there we thought, 'Man if this rock falls it'll kill them.' I didn't have to push hard."
Fox13 adds the 3 men were on a church camp-out when the incident occurred. The Emery County Attorney is considering filing felony charges, in which case Taylor's position with the Boy Scouts would be revoked.
The "goblin" the group knocked over, also known as a "hoodoo," forms when a harder rock sits atop softer rock. Over millions of years, the harder rock on top protects the softer stone directly beneath it. The soft matter elsewhere erodes, leaving behind a pinnacle. Rocks in Goblin Valley date back to the late Jurassic period, around 160 million years ago.
UPDATE: 3:45 p.m. -- In a statement to The Huffington Post, Deron Smith, the PR director for Boy Scouts of America, emphasized the organization's focus on teaching respectable outdoor stewardship:
We are shocked and disappointed by this reprehensible behavior. For more than a century, the Boy Scouts of America has been a leader in conservation—from stewardship to sustainability. We teach our 2.6 million youth members and 1.1 million adult members, who collectively spend more than 5.5 million nights outdoors, the principles of "Leave No Trace."

These principles stress a commitment to maintaining the integrity and character of the outdoors and all living things. The isolated actions of these individuals are absolutely counter to our beliefs and what we teach. We are reviewing this matter and will take appropriate action.
WATCH the Fox13 report on the incident, below:
Before You Go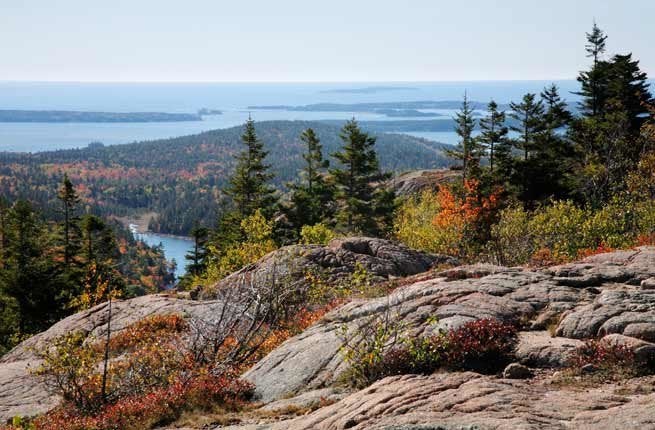 National Parks in Fall
Popular in the Community