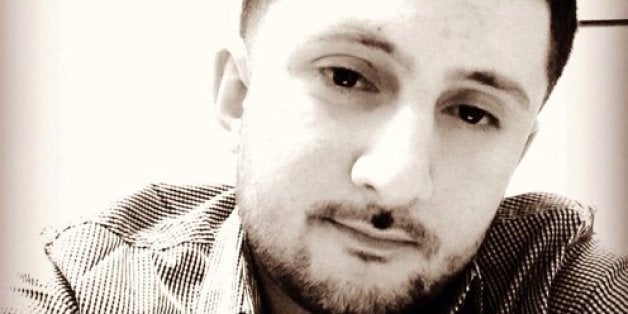 Jesus saves, but God is having some credit trouble.
The suit -- originally reported by the New York Post -- alleges he's been denied credit on multiple occasions and has had to pay higher interest rates because of the credit reporting agency's mistake. Last year, he was unable to buy a car because of the fiasco.
Gazarov says a customer service representative told him that changing his name might fix the problem, but he told The Huffington Post there is no way that's happening.
"I am who I am," God said. The Brooklyn man explained that he's proud to be named after his grandfather, who was a war veteran in Russia.
"It's my real name. It's my legal name," God told HuffPost. Besides a few jokes in high school, he said, he's never run into any issues with his name before. In fact, he said, most people just tell him it's a cool name.
James Fishman, the attorney who now represents God, noted that his client has had no trouble with the other two credit reporting agencies -- Experian and TransUnion -- which both give his client a credit rating of around 720.
So why does Equifax have such problems with God?
"Equifax has processes in place to help ensure that businesses and individuals requesting access to credit are who they say they are," the company wrote in a statement published by NBC. "These processes flag standalone names that generally may not be associated with the valid openings of credit accounts. We are working with the consumer to make the necessary changes to his account."
The agency tweeted a similar statement on Friday:
But Fishman told HuffPost that the last part was a total lie, and that the company wasn't "working with" Gazarov at all. That, Fishman says, is exactly why Gazarov filed the lawsuit, which seeks a corrected credit report and an unspecified monetary amount.