An illuminated roadside construction sign allegedly posted in Provo, Utah appears to display the words "God Hates Gays."
A video of the sign was posted to YouTube on Aug. 9 by user "SaveYourself777." In its description, the user said that she encountered the sign on University Avenue on her drive home Tuesday night.
"[Nine times out of ten] there is a cop on that street, because I've never ever gone down that road, especially at 1 a.m., without seeing at least three cops at one end of that road between the overpass and the freeway entrances," she wrote on her wall. "If it was about anything else, it would already been taken down."
It was initially unclear from the information provided whether the sign appeared on a city road or on the Interstate 15 highway, so The Huffington Post contacted the Utah Department of Transportation, the City of Provo, the Provo Police Department and the Utah Highway Patrol for comment.
Employees of each bureau expressed shock upon hearing the news of the sign, in several cases saying it was the first they had heard of it. Eventually it was established that the sign was under the jurisdiction of the I-15 corridor project.
Update: I-15 corridor expansion project spokeswoman Leigh Dethman spoke with HuffPost, and said that the message board had been reprogramed by an unknown person on Tuesday night. A mechanism that covers the message board's computer was left unsecured, allowing access "for anyone to manipulate it."
"I don't know what the motivation was but [the person] would have had to physically walk up to the sign in order to change the message," Dethman said, adding that there was no way the signs could have been tampered with remotely.
Dethman said that the offensive message on the sign near Brigham Young University was removed around 5:30 a.m. on Wednesday. UDOT and Provo River Constructors, the contractor responsible for the sign, are conducting a sweep of 40 message boards along the corridor project to ensure that both computers and locking mechanisms are secure.
Previously, Gay Salt Lake reported a comments from a UDOT spokesperson that suggested the offensive message may have been a contractor's employee's idea of a bad joke. This quote was removed from their Web site, and Dethman confirmed that their source was inaccurate.
The person who tampered with the sign remains unidentified, as there was no video surveillance of the area, according to Dethman.
Before You Go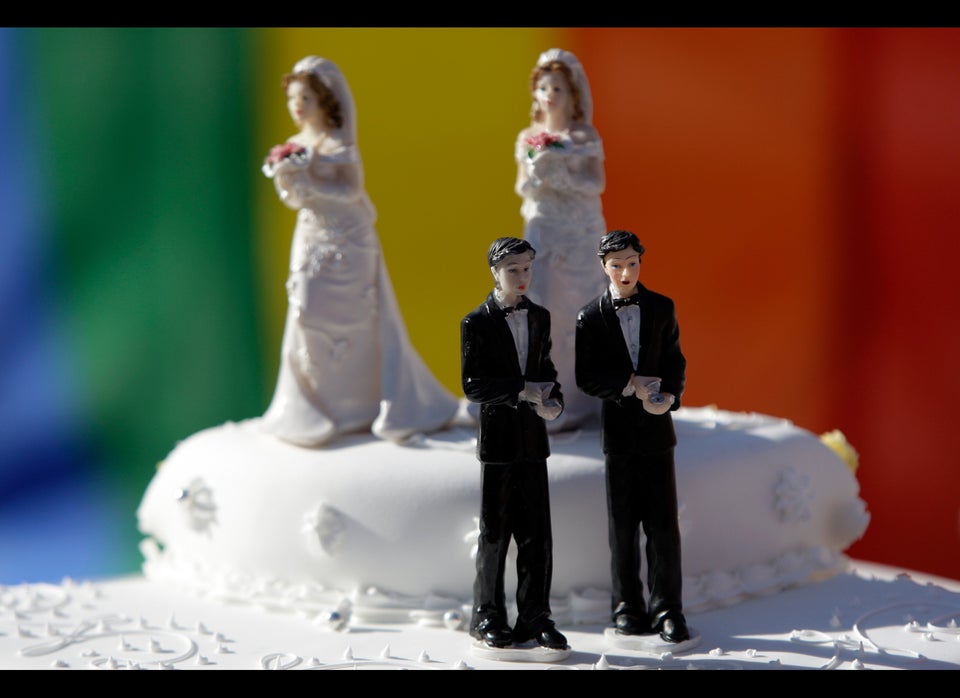 LBGT Service Cases
Popular in the Community