Warning: This article contains nude imagery and may not be appropriate for work environments.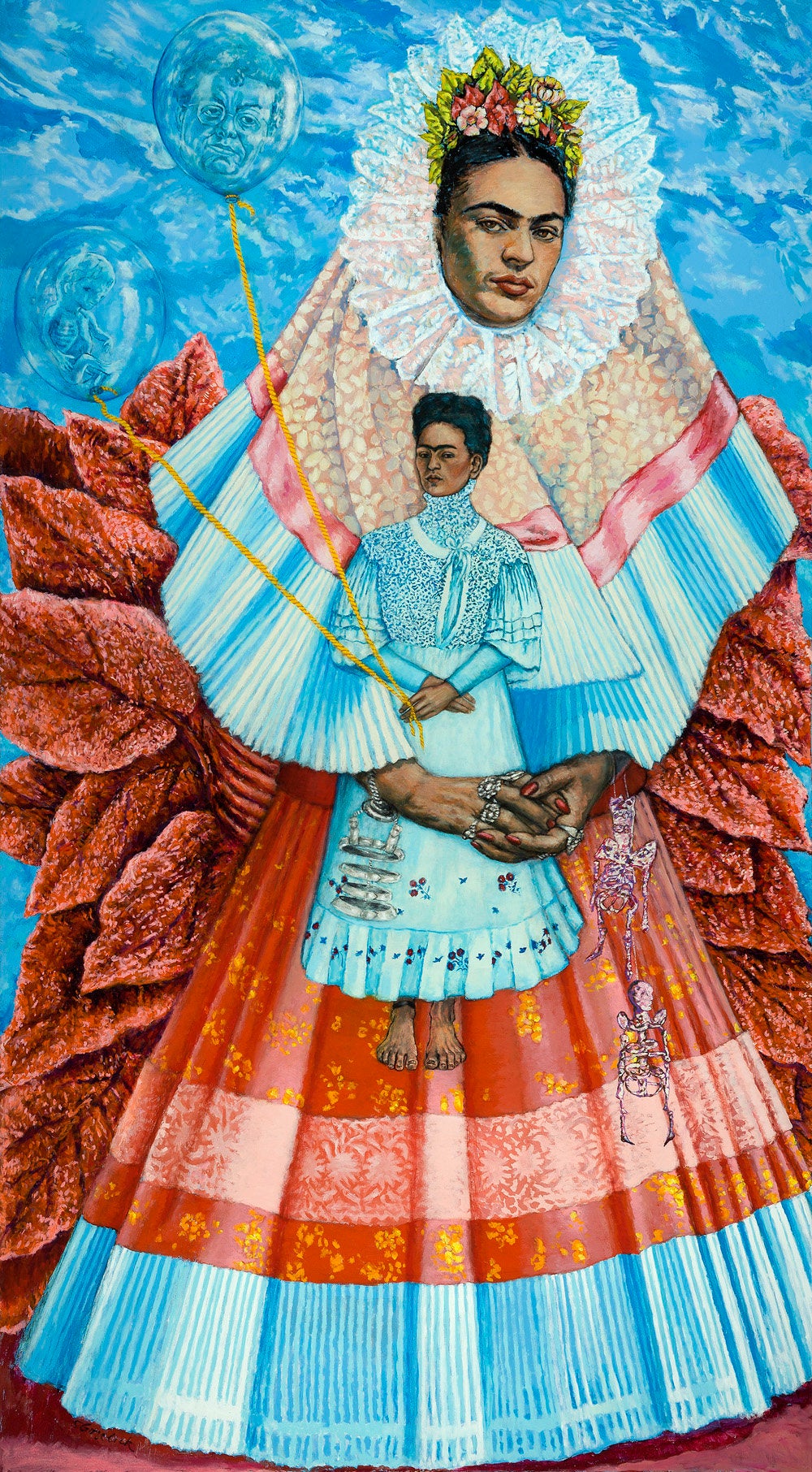 In the early 16th century, Michelangelo painted the ceiling of the iconic "Sistine Chapel," rendering Adam, God and the gang in a stunning depiction of the traditional creation myth -- which is to say, a very patriarchal one.
Around 400 years later, in the 1970s, artist Ilise Greenstein enlisted 12 lady artists to create what she called "The Sister Chapel," a direct challenge to the dominant, patriarchal vision of creation, in favor of a secular and divine tribute to the goddesses whose resilience and creativity literally make human life possible. The result was an awesome feminist collaboration that, for some reason, never gained the prominence of other works like Judy Chicago's "Dinner Party" or Chicago and Miriam Schapiro's "Womanhouse."
Beginning in 1974, Greenstein began contemplating an alternative sanctuary to the male-centric churches, synagogues and holy places sprinkled throughout the history of mankind. In a 1983 interview, Greenstein expressed her frustration, one shared by many women, about being so blatantly cropped out of the creation of the whole universe thing. "God and Adam touching hands -- almost. Where was Eve? ... I decided that I would challenge the Michelangelo concept; I would retell the myth of creation."
Greenstein invited 12 artists to select a female role model of their choice, and create an homage to their heroine on a nine-foot canvas. As writer Gloria Feman Orenstein explained in the now defunct publication, Womanart: "This chapel, then, is not about the creation of man, but the birth of woman." A 1974 proposal written by Elsa Goldsmith describes the plan in full:
"The Sister Chapel is a portrayal of how women artists see other women … historically, spiritually, symbolically and in reality. Approximately 12 artists work together in this effort. We plan to have a free-standing circular structure, about, say, 30 feet in diameter, with a suspended circular painting for a ceiling. The artists' paintings, (each of approximate dimension 10 feet high by five feet,) will be spaced around the inside of the circle and four pieces of sculpture will be included..."
Despite the fact that the 11 featured portraits were based on the same prompt and created in the same dimensions, the subject matters and styles varied greatly. There's Shirley Gorelick's portrait of Frida Kahlo, a stunning tribute in the style of the Mexican painter, featuring motifs relevant to her life story including a miscarried fetus and orthopedic corset. June Blum's "Betty Friedan as the Prophet" stars the author of The Feminine Mystique in a vibrant red ballgown, staring down at the viewer intensely amidst a surreal desert backdrop.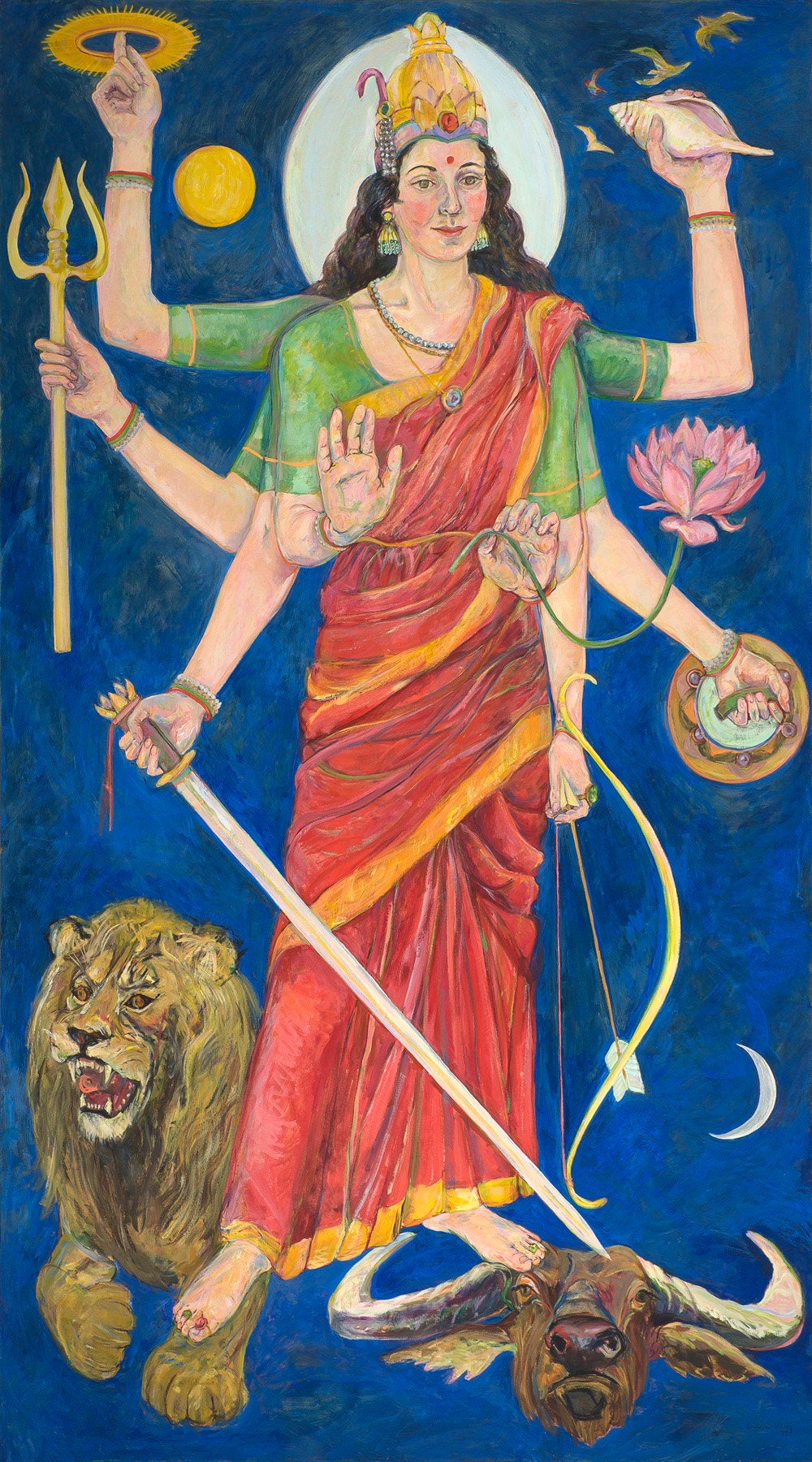 The only non-Western tribute is by artist Diana Kurz, who depicts an accurate representation of the ultimate Hindu goddess Durga, the root cause of creation and destruction. In the painting, an eight-handed figure wields a shell, a sword, a bow, and a tambourine, donning a sari before a full moon.
Joan of Arc, Artemisia Gentileschi, Marianne Moore, and God herself are other role models worthy of artistic tribute. Some artists took a more abstract approach; for example, Martha Edelheit conjured an idealized vision of female strength with her piece "Womanhero." And Sharon Wybrants chose to honor herself and her many superhuman powers with the piece "Self-Portrait as Superwoman (Woman as Culture Hero)."
"The Sister Chapel" debuted at PS1 in Queens in 1978, with 11 figurative paintings and an abstract ceiling panel painted by Greenstein. However, Greenstein's original vision for a tent-like structure enclosing the exhibit never came to fruition due to cost constraints. Instead, a model of the layout was shown with the work. The exhibit then travelled to SUNY Stony Brook, Cayuga County Community College, and finally, in 1980, at the Associated Artists Gallery in Fayetteville, New York.
In the years that followed, "The Sister Chapel" slowly faded into obscurity. Most of the artists held on to their own works, and, when Greenstein died in 1985, the feminist art church was all but forgotten. Save for a professor named Andrew Hottle, who studied the work, wrote the novel The Art of the Sister Chapel, and eventually urged Rowan University to acquire the original 12 artworks one by one.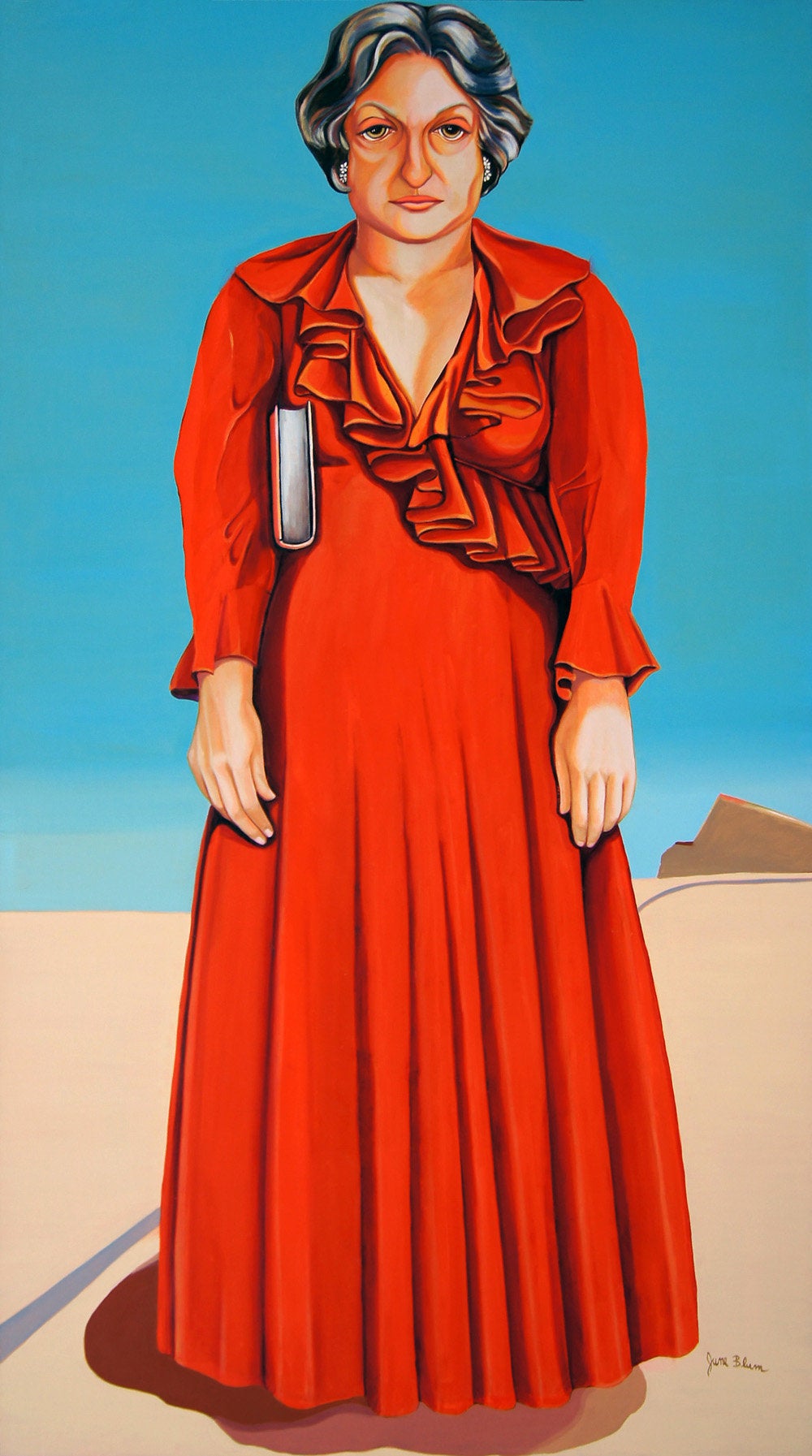 After 35 years, the various components of the original "Sister Chapel" have been fully reunited and installed for a glorious exhibition at Rowan University in New Jersey -- and what's more, in their fully realized form. The works are presented inside Maureen Connor's original vision of a tent-like nylon and velvet structure.
We are, most definitely, interested. If you're in the New Jersey area, check out Rowan University Art Gallery between March 31 and June 30, 2016, to see an essential feminist exhibition brought back to life after far too long. Eat your heart out, Michelangelo.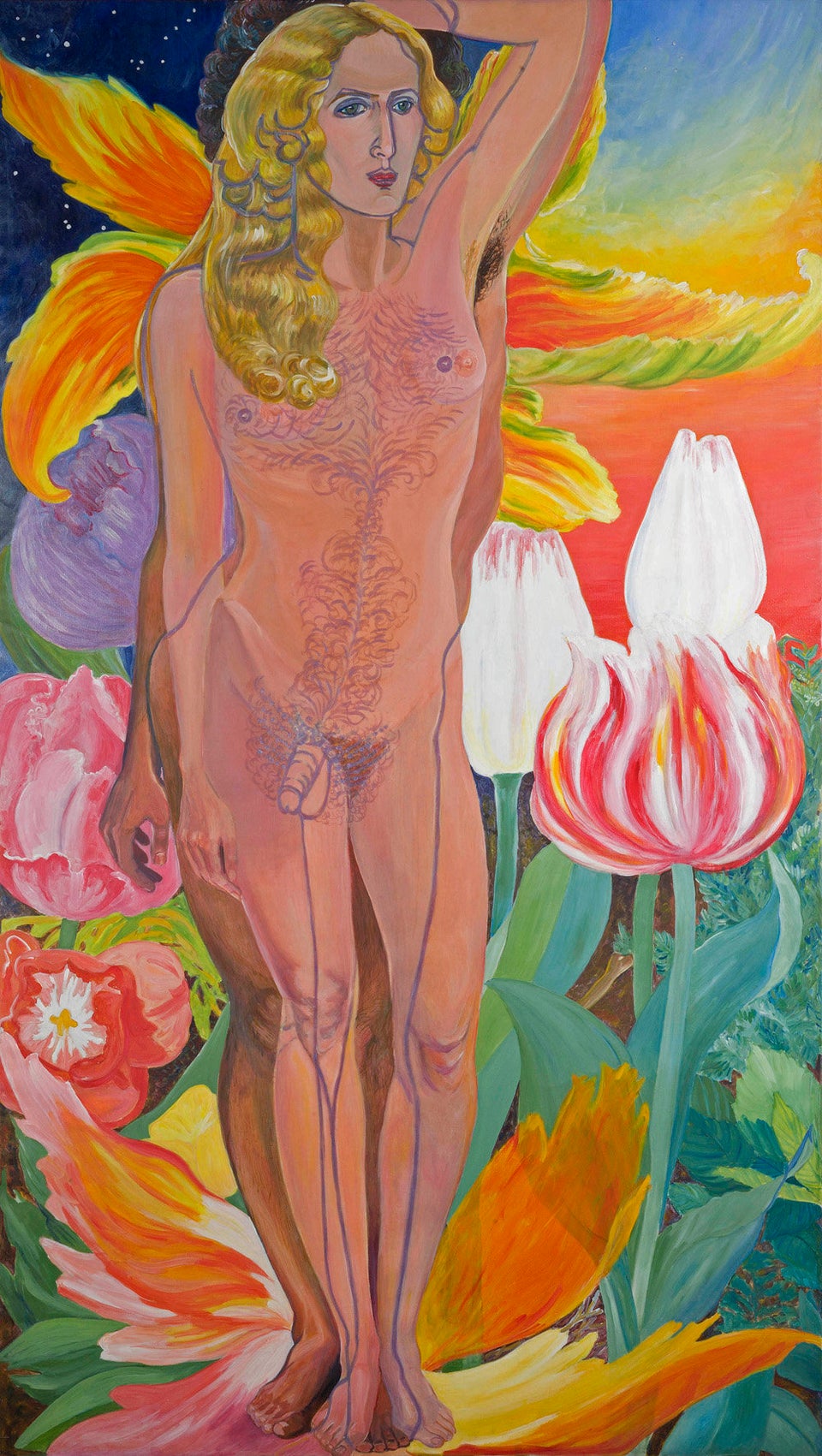 Sylvia Sleigh, Lilith, 1976 Acrylic on canvas c, Friends of Sylvia Sleigh Rowan University Art Gallery, Sylvia Sleigh Collection Photo: Karen Mauch Photography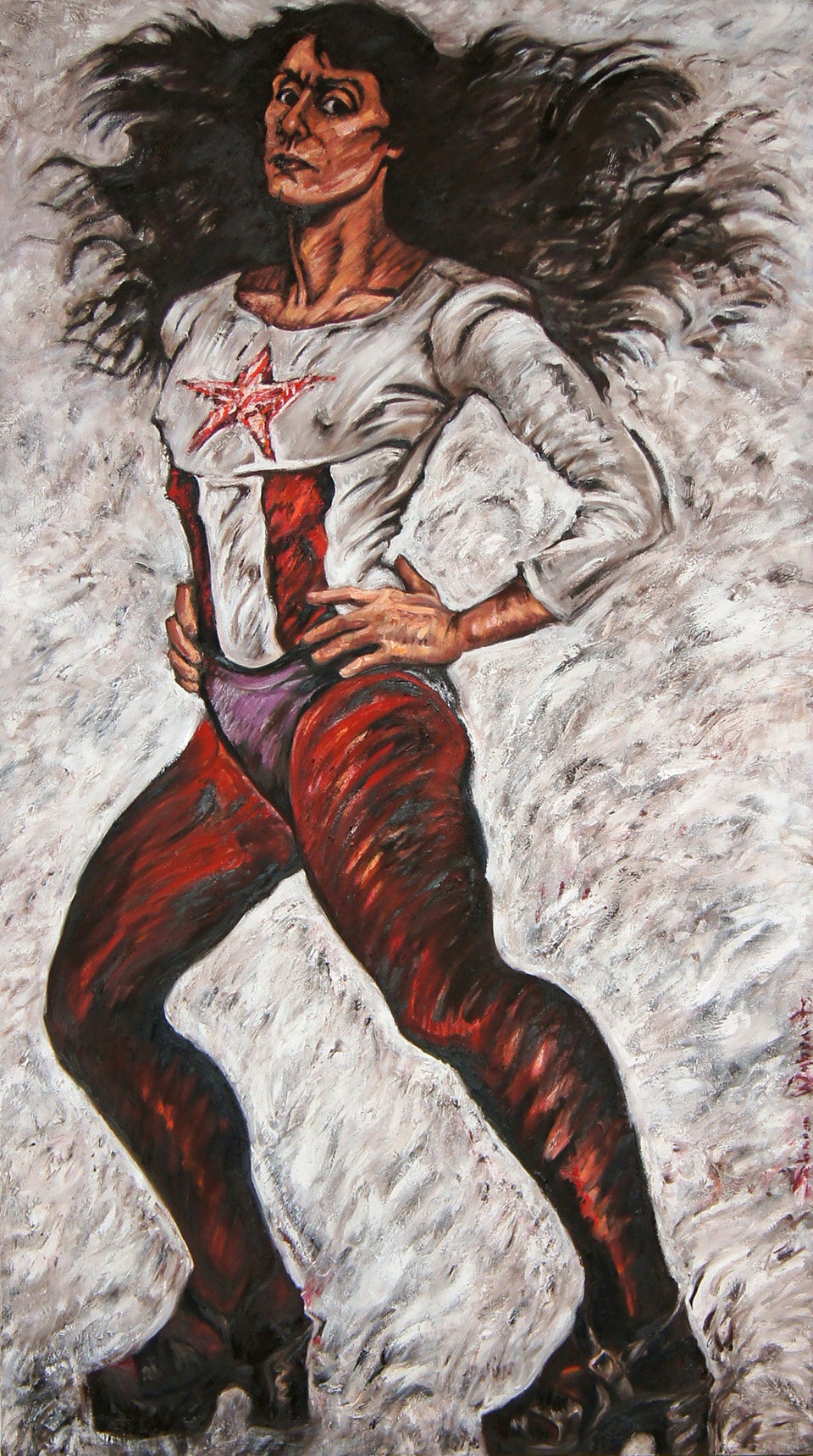 Sharon Wybrants, Self-Portrait as Superwoman (Woman as Culture Hero), 1977â78/2010â16 Oil on canvas c. Sharon Wybrants Rowan University Art Gallery, Gift of the artist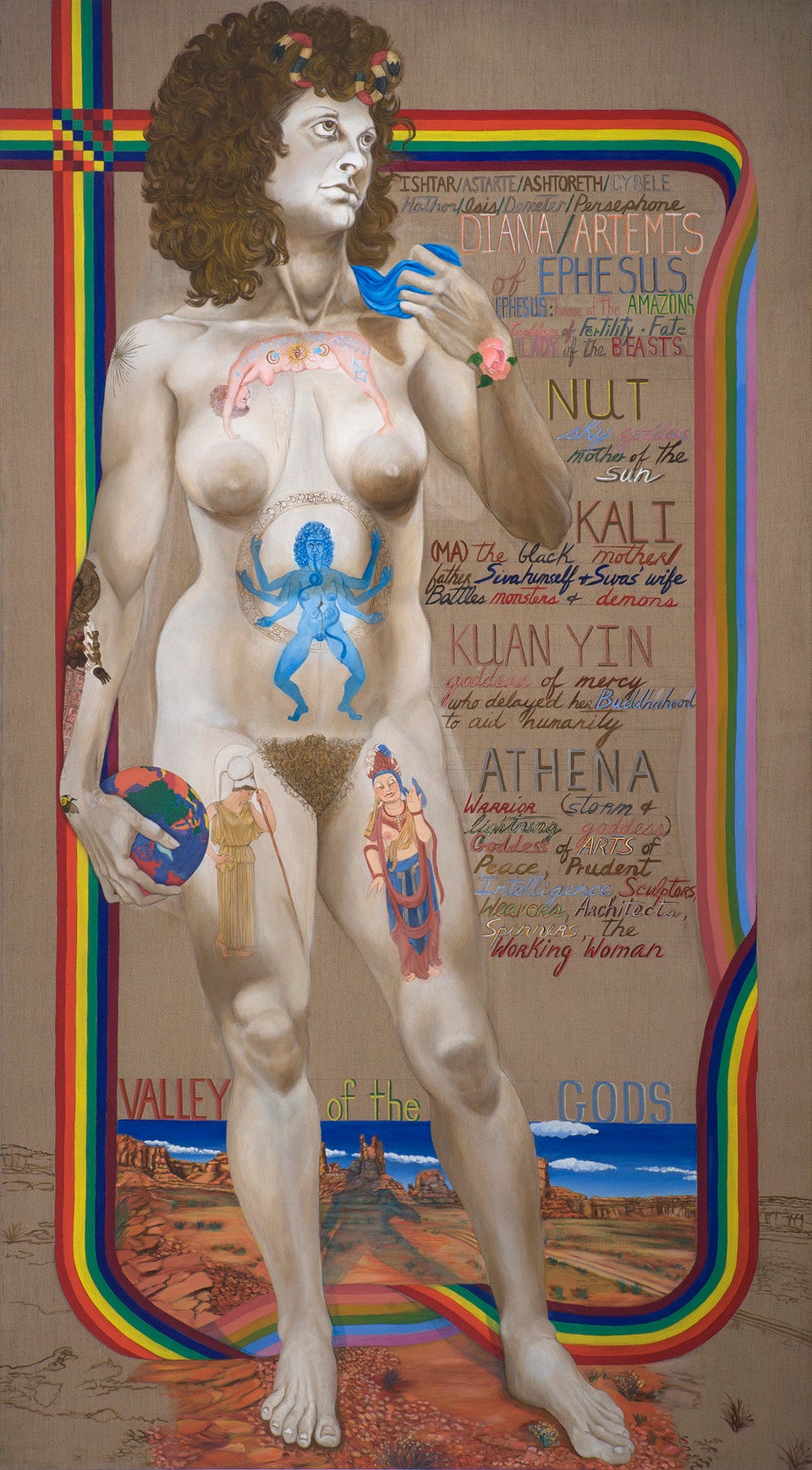 Martha Edelheit, Womanhero, 1977 Acrylic on linen c. Martha Nilsson Edelheit Rowan University Art Gallery, Gift of the artist Photo: Karen Mauch Photography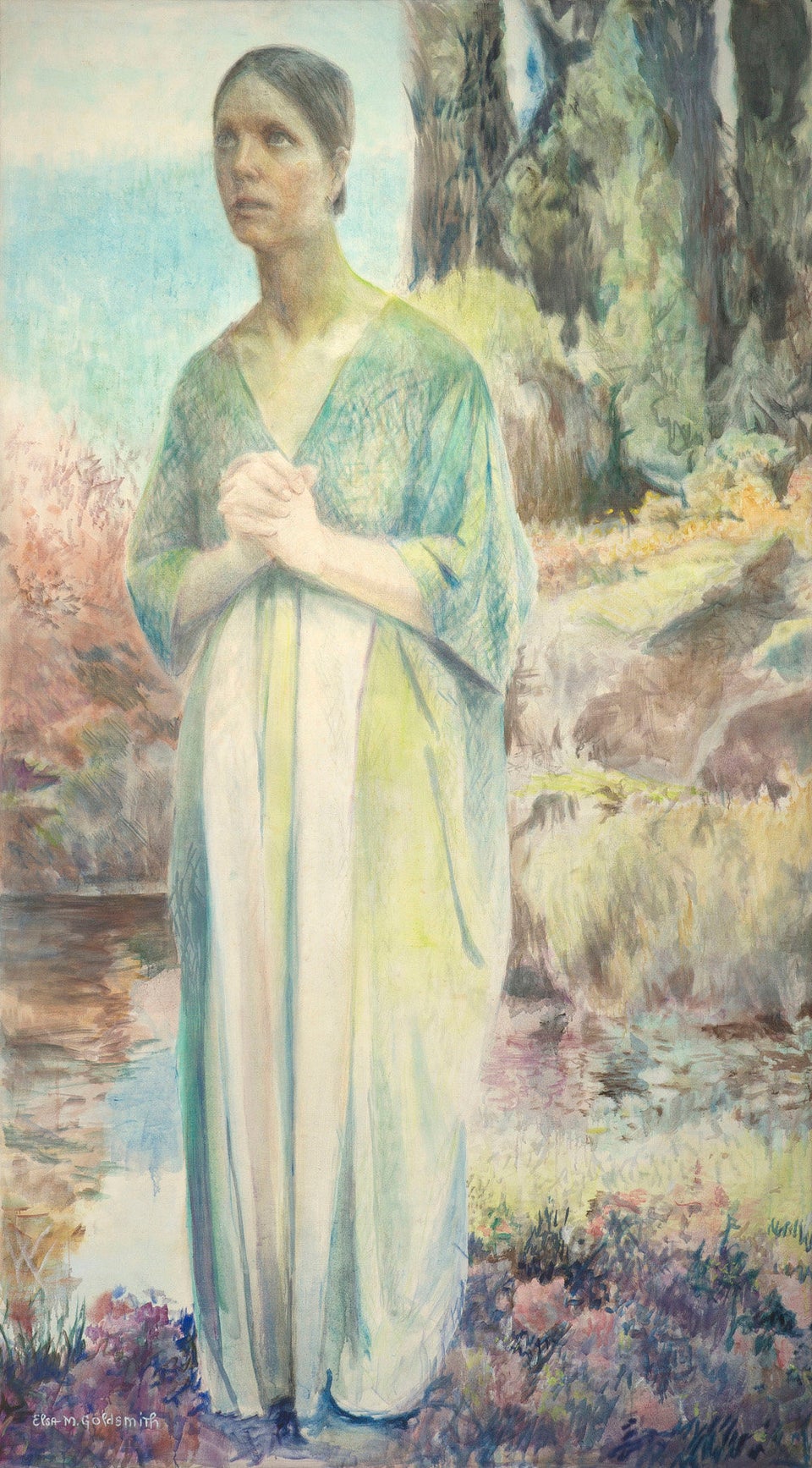 Elsa M. Goldsmith, Joan of Arc, 1976 Oil on canvas, Rowan University Art Gallery Photo: Karen Mauch Photography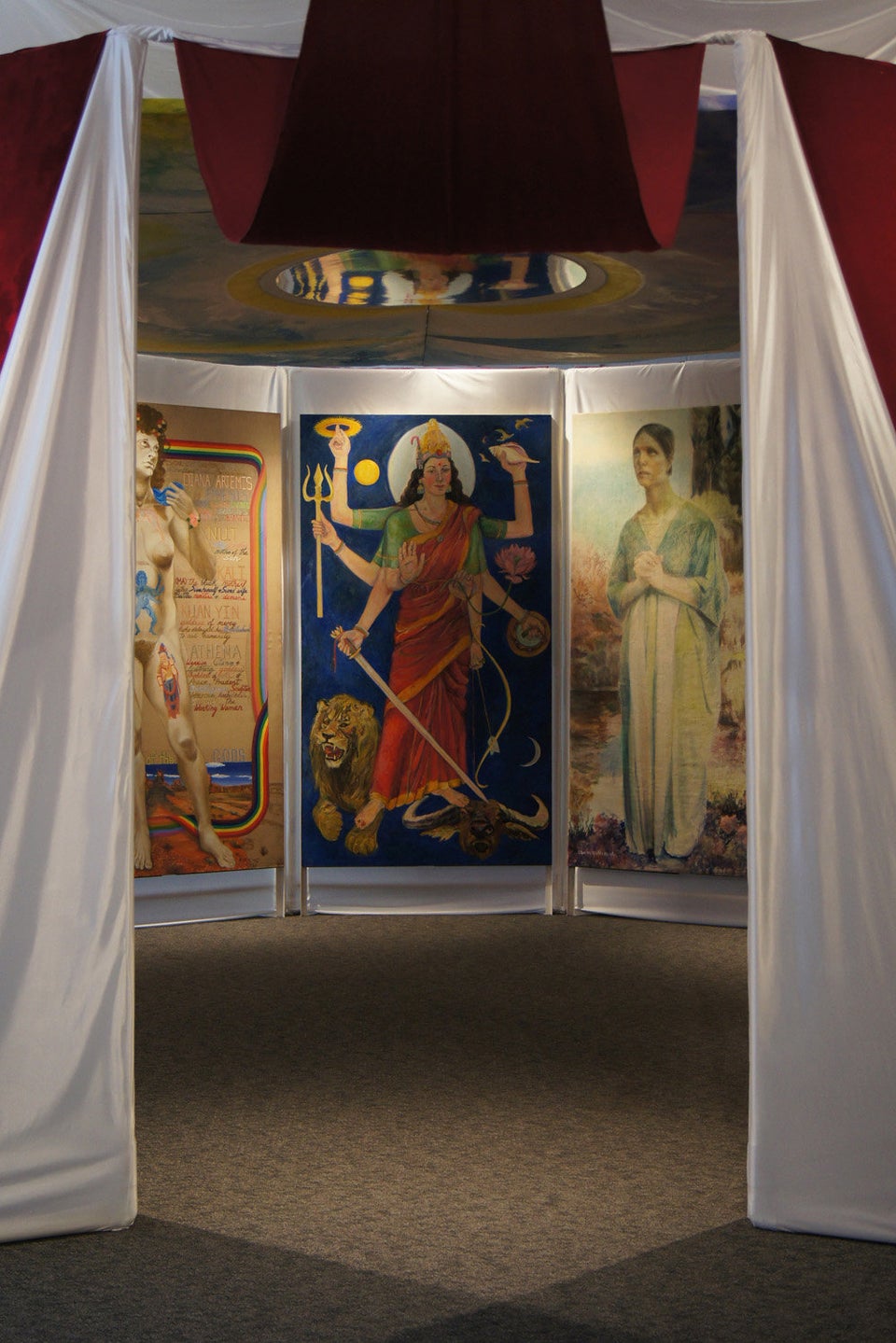 The Sister Chapel, installed at Rowan University Art Gallery West, Glassboro, NJ Photo: Andrew D. Hottle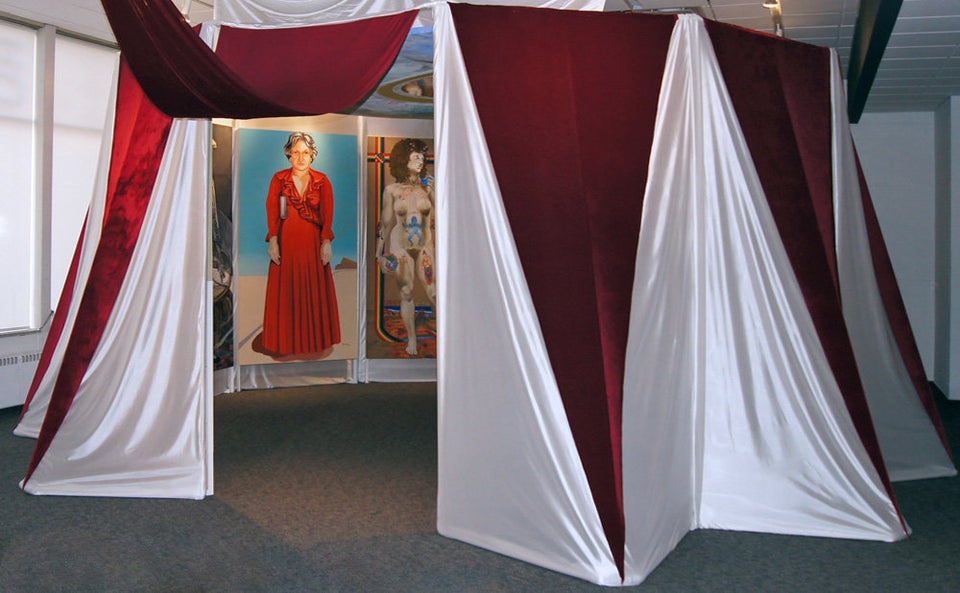 The Sister Chapel, installed at Rowan University Art Gallery West, Glassboro, NJ Photo: Andrew D. Hottle
Related
Before You Go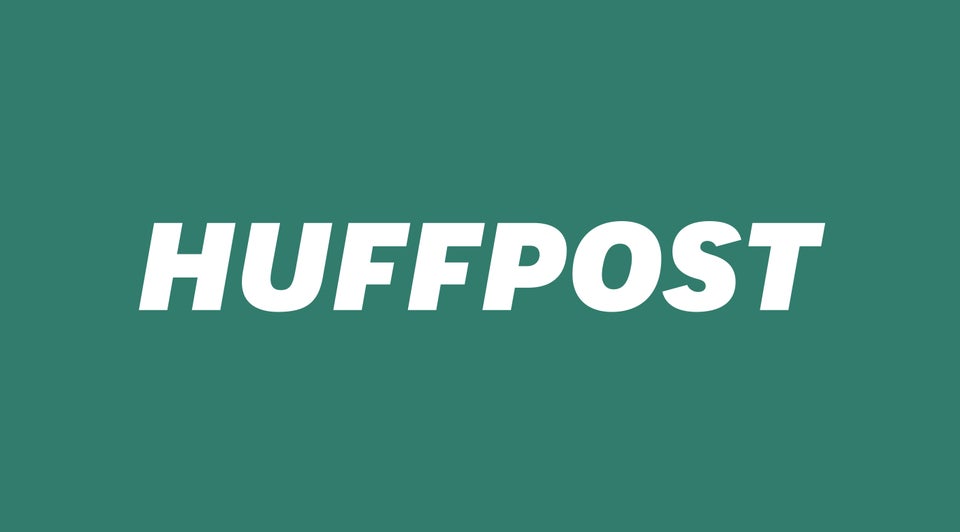 21 Twitter Hashtags That Changed The Way We Talk About Feminism
Popular in the Community