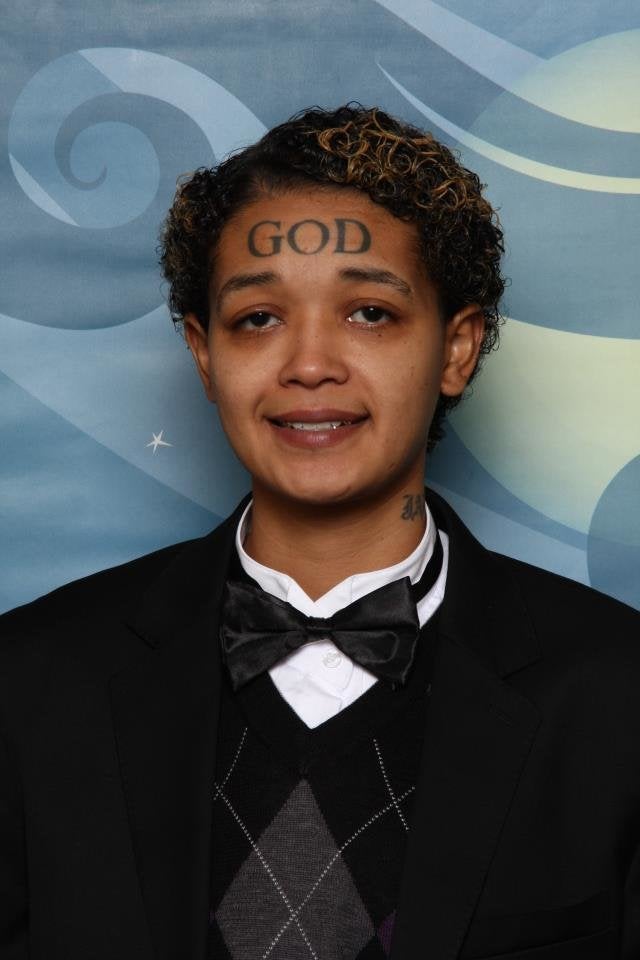 An Ohio woman, sporting a heavenly tattoo on her forehead, landed in jail on Sunday night after she allegedly stalked a corrections officer -- whom she'd met while she was previously in jail.
Jamie Calloway, 33, is accused of stalking a female corrections officer from the Montgomery County jail where she's spent time for obstruction, criminal damage, domestic violence, theft, aggravated menacing and drug possession, among other charges.
See Calloway's mugshot in our new mugshot tattoo slideshow below
A sheriff's office spokesman told The Smoking Gun that Calloway "took a liking to" the officer during one of her stints in the slammer. Calloway allegedly slashed the woman's tires, called her at her house and sent her packages in the mail.
Cops said Calloway was easily identifiable because of her forehead tattoo and several metal teeth in her mouth, the Daily Mail reported.
She's also an unknown YouTube personality, going by the alias "Jamie Godhead Platinum" and posting videos of herself ranting and displaying verses of the bible (see below).
Related
Popular in the Community