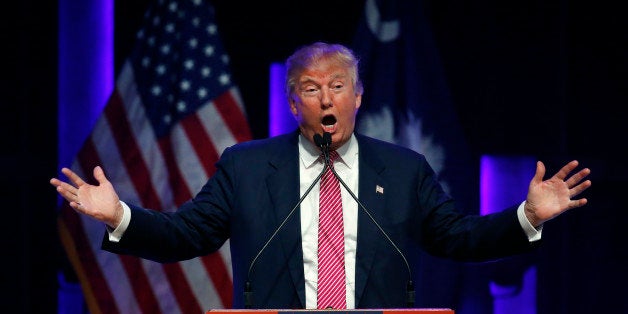 In a strongly-worded statement released today, God told Republican presidential contender Donald Trump to kindly shut the fuck up. "This has nothing to do with building walls or Christian charity or what you said to The Pope or religion in general," God wrote on a page from a "Don't Forget" notepad. "It's because you're an asshole. A yuuuuge asshole. Just sayin.'"
God admitted to being a bit leery about possibly interfering in the upcoming election, and said He lost interest in politics years ago after Theodore Roosevelt died and Warren G. Harding became President. The Almighty went on to explain, "But, since every candidate brings up my name without asking permission, why the hell should I care?"
God added, "By the way, if you're interested, the one true religion is Jainism. Although Ásatrú is wicked cool, too. Hmm. I'll have to get back to you all on this."
Calling all HuffPost superfans!
Sign up for membership to become a founding member and help shape HuffPost's next chapter