The recently released GoDaddy 2015 Super Bowl ad generated a whole lot of outrage from animal advocates and was quickly retracted Tuesday.
The ad, called "Journey Home," features a golden retriever puppy named Buddy who bounces out of the back of a truck before traveling through a series of harrowing environments to get to a bright red barn.
"Buddy! I'm so glad you made it home!" a curly-haired blonde exclaims. "Because I just sold you on this website I made with GoDaddy."
The last scene shows Buddy loaded in a box in the back of a van -- driven by GoDaddy spokeswoman-racecar driver Danica Patrick -- being dispatched to his new owner. As the door slams shut, the woman commands, "Ship him out."
In a statement titled "We're Listening, Message Received," GoDaddy CEO Blake Irving touched on the intention of the ad but acknowledged things didn't go quite as planned.
At the end of the day, our purpose at GoDaddy is to help small businesses around the world build a successful online presence. We hoped our ad would increase awareness of that cause. However, we underestimated the emotional response. And we heard that loud and clear.
Among those who didn't find this ad to be quite as hilariously saucy as GoDaddy might have hoped is Steffen Baldwin, president and CEO of the Animal Cruelty Task Force of Ohio.
"Every year animal are euthanized across America, over 7 million each year because lifetime commitments are seen as disposable commodities, able to be bought, traded and sold like an X Box," says Baldwin.
"The callous, careless and disposable way these animals are portrayed in the GoDaddy commercial shows everything that's wrong with the puppy industry in less than 60 seconds and minus the rows and rows of stacked cages on top of stacked cages and breeding dogs that are unable to walk on grass after living a life in a crate being bred until they no longer serve a useful purpose to the owner."
Alan Braslow, a New Jerseyan who is deeply enmeshed in the animal welfare world, also described the ad as "extremely offensive and socially irresponsible."
"I spend my spare time rescuing dogs and fighting to eliminate puppy mills. To see GoDaddy place an ad in the Super Bowl venue that promotes puppy mills, whether it was their intention to do so or not, is inexcusable," he says.
Earlier in the day, a representative for Change.org told The Huffington Post it was the site's fastest-growing petition, gaining more than 1,000 new signatures per hour. Twitter and Facebook, too, also blew up with the hashtag #NoDaddy. And many on social media and elsewhere were saying if GoDaddy didn't pull the ad, they'd pull their business.
"I'm almost certain that I will move my websites and services to another provider," said Nashville-based photographer Brian Batista. "As a pet photographer and huge rescue advocate I cannot justify my business being hosted by a company that would conceive of this type of marketing. The lack of respect for Buddy in the ad is what disturbs me the most, millions of pets die every year because of that simple fact."
On Tuesday afternoon, AdWeek reported that Irving had announced the ad wouldn't run during the Super Bowl. Irving shared the news on Twitter.
Buddy, himself, was "adopted" -- in GoDaddy's words; rescue advocates take issue with using that term for a purchased animal -- by the company after his two-day shoot for this commercial. Details surrounding his procurement were initially unclear, but in his statement Tuesday, Irving said the dog came "from a reputable and loving breeder in California" and has "been adopted permanently by one of our longtime employees."
GoDaddy had previously issued a press release touting a company-wide effort to encourage employees to volunteer at animal shelters. They also released another video, again with Patrick and Buddy, this one touting the many benefits of pet adoption.
One animal advocate has a suggestion on how the company can make amends.
"Since the spirit of the commercial is to show the struggle of small business owners," says Baldwin, "Maybe they should ante up and offer some corporate support to the many small startup animal rescue organizations that take in the animals dumped at shelters nationwide after being bought, sold and then discarded."
UPDATE: 9:50 p.m. -- GoDaddy has made its ads private on YouTube, so they're no longer viewable.
Have an animal story to share? Know a rescue group doing great work? Get in touch at arin.greenwood@huffingtonpost.com!
Related
Before You Go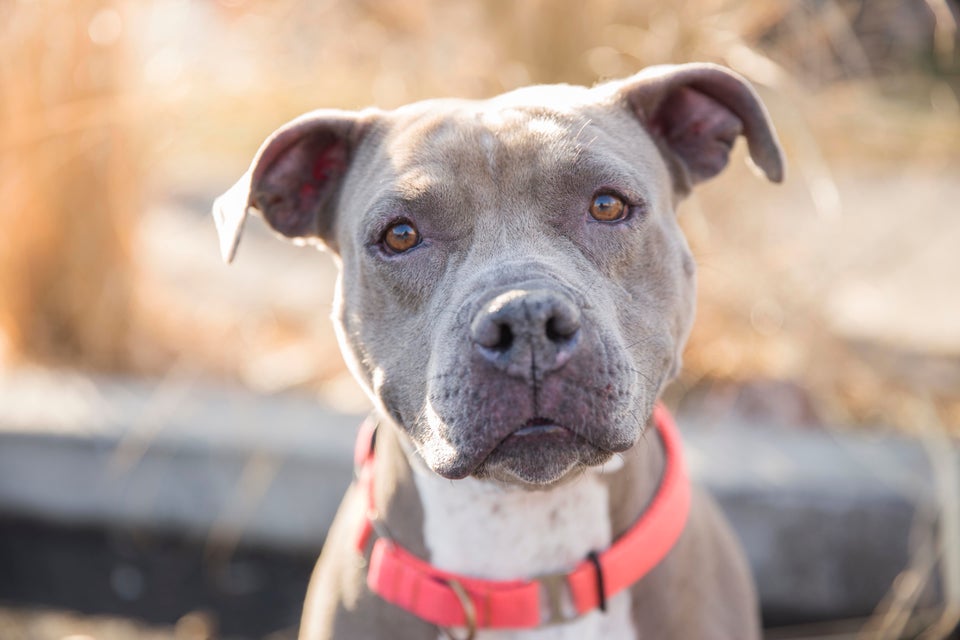 These Pets Are Looking For Homes!
Popular in the Community