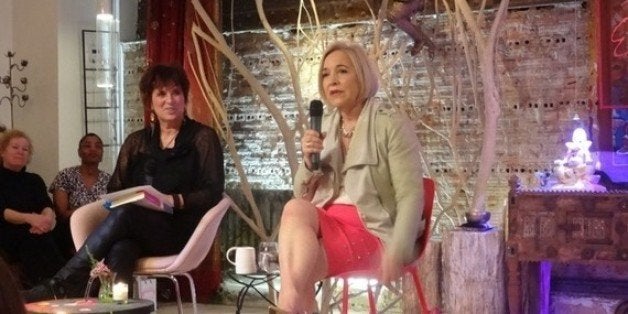 She's a rebel, rockstar and the authority on what can go right with the female body. Naturally, her newest book, Goddesses Never Age: The Secret Prescription for Radiance, Vitality and Well-Being, is bound to make a ruckus. Turning today's ageist culture on its head, Dr. Christiane Northrup offers a new portal of understanding of what it means to move through time and space without declining in health or joy.
Interviewed by the equally renegade Eve Ensler, Dr. Northrup rendered her book party at ABC Home & Carpet into a jumping-off place for a spirited discussion on how women can shed the dull shell of a youth-obsessed, patriarchal, joy-phobic society and awaken the goddess within. "Consider tonight a mass vaccination," Dr. Northrup says in her inimitable voice born from rich life experience and divine flow. And since 4/4 marked both a full moon and the end of the eclipse tunnel, corpses of all kinds were removed. 4/5 happened to be Easter Sunday. Divine timing, indeed. Below are the powerful ingredients of the goddess cocktail. Drink up!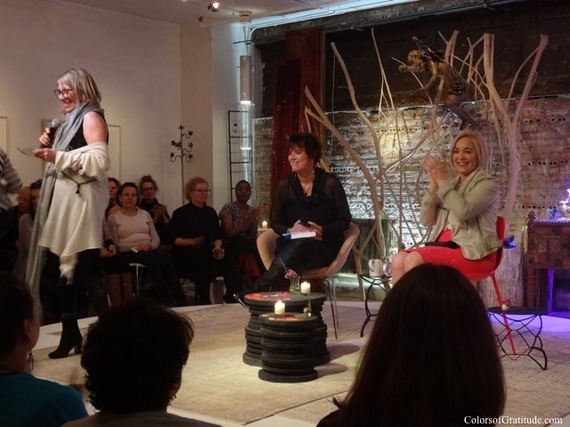 Beyond the pale: Your culture will try to hold you back if you step outside the pale: "We live in a shame-drenched culture," the doctor states, that will punish you if you stand out from the crowd. Shame, betrayal and abandonment are the cultural mechanisms to shut down those who dare to push it, according to Dr. Mario Martinez (who authored the life-changing must-read The Mind-Body Code). Also know that the architects of misery will do their best to keep you in a box. Burn the box and grow your own, very vibrant culture.
Show your colors: "Our most transformative qualities -- exuberance, euphoria, joy -- are the most shamed," shares Eve Ensler. Remedy: Decide to rise. And dance.
Goddess power: Crucial in shaping Dr. Northrup's perspective on culture is her mother: "The bedrock of having a mother who doesn't throw you under the bus of patriarchy is priceless."
"For every wound, there is a healing field," writes Dr. Martinez. The pathway to release shame, you ask? Honor.
On cultural portals: In mainstream culture, women are only desirable from age 18-29. After that, age boxing kicks in, such as, 'Better freeze your eggs before you're 35;' 'It's all downhill from age 40;' 'Past 50, forget it.' These cultural portals that equate aging with decrepitude & decline are often in place by age 11. Culture is powerful. Mind your medium.
"The milestone becomes the millstone." Dr. Northrup advises to never give your age because of the boxes people automatically put you in. Milestone birthdays are major thresholds that reinforce the cultural conditioning as it relates to age and health/vitality. As the doc says, "we co-author each other's biology." Again, mind your company. Try this on for size: my biologic age is 35 (or whatever number works for you) and my wisdom age is 300+.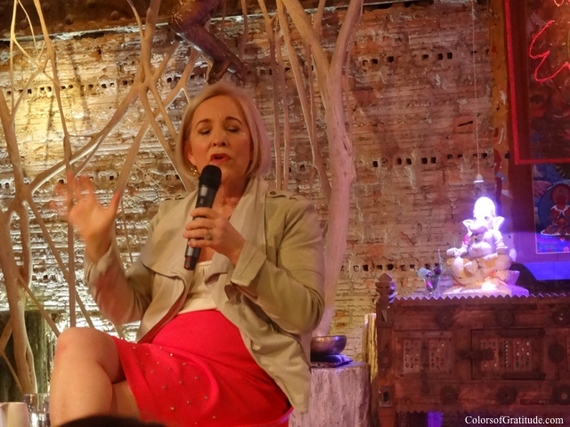 Co-authoring: "Your body does not exist separately from your thoughts."
Find your fun tribe: Pleasure has been massively discriminated against in this puritan, patriarchal, overly-hard-work-ethics-driven society. Pleasure is vital, though. It's the fuel for your rocket, the engine of your power, the dewy glow on your skin. Just ask Mama Gena. And know this, "every time a woman surrenders to pleasure, it sets another woman free." Shine a light for your fellow goddesses!
Ceilings: "We all have ceilings on abundance and pleasure," the doc states. Remedy: Feel inside you for restriction. Think of all the honorable, beautiful things you've done. Bring this good feeling to the area of restriction. Go back and forth between the restriction and the good feeling. Eventually, the restriction will lift. Hocus, pocus, focus.
A goddess knows what to eat: What ages you most are grains, sugar, high-starch legumes and cheap fats. Instead, focus on an abundance of vegetables and good quality fats and protein. Read Grain Brain, Brain Maker and Wheat Belly.
Your cells regenerate: "You can be biologically younger next year."
"Shake your money maker!" Movement and dance release a cascade of feel-good neuro-transmitters and help you feel at home in your body. And dance. DANCE.
Self-love and the Visiting Dignitary: "Most of you have a terrorist in your head." Cellulite, wrinkles, dull skin? Alchemize your stance: Create a sacred environment (clean up, light a candle). Stand naked in front of a mirror. Gaze at your skin with loving kindness. Look through the eyes of Source. You'll notice your skin begins to glow. Also, shame cannot exist when there's humor and light. Lighten up!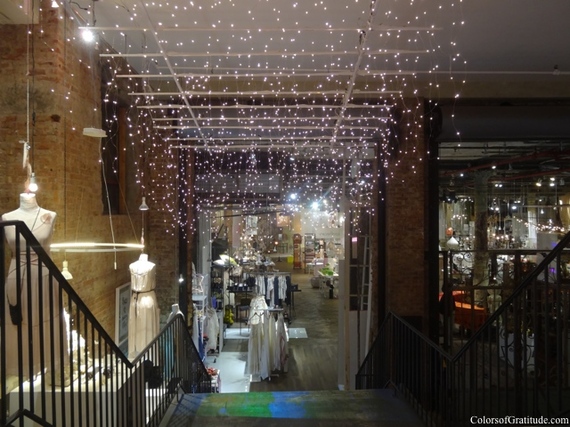 Divine love: "All really, really good scientists use both their left and right brains. Check out Bob Fritchie's World Service Institute.
Coffee w/ God: Have a chat with God over coffee. Tune in. Do a divine love petition (World Service Institute). There's no end to Source so you'll never get burnt out.
Expand: "We live in a quantum universe, and the Western model is so limited."
We get talked out of our knowing very early on.
Your body is a crystal: "Your body is a crystal. Our heart has an electromagnetic field that's 5000 times stronger than that of the brain." Which do you think is more powerful?
Healthy centenarians: Dr. Martinez studied healthy centenarians; here's what he learned: every one of them is a rebel, and they hate to be around old people.
Stand your ground: "I've never had a mammogram and I never will," says the board-certified OB/GYN.
Good health: "My idea of prevention? Epigenetics." You have the power to change the expression of your genes by changing your lifestyle (thoughts, food, movement, habits...).
Girl power: "Your breasts are heart pillows. Love the girls!" Amen.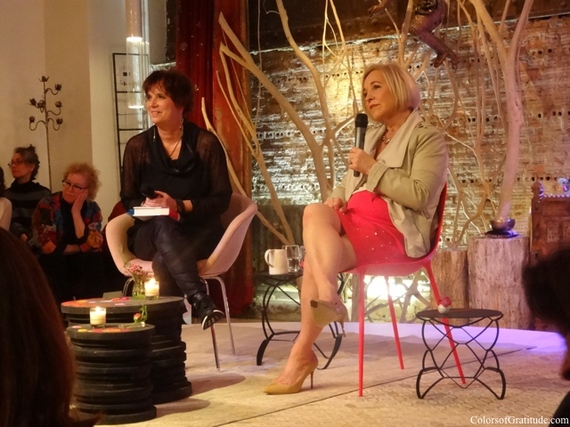 There was a special energy in the room -- eager, sparkling, revolutionary -- which ignited the collective goddess force in the mostly female audience (supported by a few good men). Soak it up. It's transpiring through the screen. Goddesses Never Age is one of the most life-changing books you'll ever read. Find inspiration and share your journey with #AgelessGoddess.
Calling all HuffPost superfans!
Sign up for membership to become a founding member and help shape HuffPost's next chapter