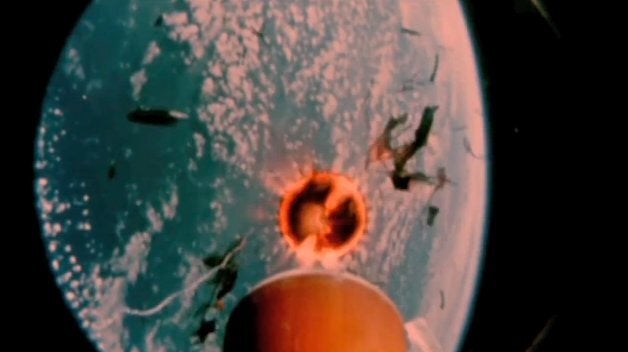 When American director and documentary filmmaker Godfrey Reggio created the experimental film "Koyaanisqatsi: Life Out of Balance" in 1982, he said it was open for interpretation. 30 years later and visual artist Wyatt Hodgson did just that, compressing the original 82 minutes into a mere five by speeding the movie up by 1552 percent.
The original film is a collage of video footage shot between 1975 and 1982, set to a score composed by Philip Glass, with no dialogue or verbal narration. Koyaanisqatsi, meaning "unbalanced life," comes from the language of the Hopi, an indigenous Native American tribe. This theme of incongruity can be seen through the both the original and remake of the film in the contrasting clips; from sweeping shots of canyons to congested highways to the launch of space shuttles.
This battle between nature and technology is evident, though Reggio refused to make an official statement on the message of the film.
"The film's role is to provoke, to raise questions that only the audience can answer," Reggio is quoted on the film's website. "This is the highest value of any work of art, not predetermined meaning, but meaning gleaned from the experience of the encounter."
Hodgson not only encountered the film, but made it his own. The percentage faster, 1552, is not random. A book documenting the mistreatment of indigenous people, "A Short Account of the Destruction of the Indies," was published in 1552.
In addition to the statement, he stripped the soundtrack, adding "The Holy Egoism of Genius" by The Art of Noise in its place. The result is a five minute, fast-paced, non sequential portrait of the world 30 years ago. Hodgson's piece is a surreal snapshot of an already surreal documentary about a time now long gone, but just as relevant today.
Calling all HuffPost superfans!
Sign up for membership to become a founding member and help shape HuffPost's next chapter