Scientists from Australia's University of Adelaide have identified a lake so pristine that they're calling it "God's bathtub."
Although typical freshwater ecosystems vary because of climate change and man's influences, Blue Lake on North Stradbroke Island in Queensland has remained largely unchanged for 7,500 years, according to a recent study.
The water is so clear researchers could see to the bottom -- 33 feet below.
"It's like God's bathtub," Cameron Barr, a researcher at the university and the study's lead author, told the Australian Associated Press (AAP). "It is beautiful. It is absolutely beautiful." "God's bathtub." (University of Adelaide)
The lake has been remarkably resistant to change. Drought had caused nearby lakes to dry up -- but not Blue Lake.
"To our knowledge, this is the only lake like this in Australia that has shown such a stability over such a long period of time," Barr told the Australian Broadcasting Corporation (ABC). "We expected some change, given the magnitude of environmental changes over that period, so it was a surprise to find almost none."
Researchers studying the response of freshwater systems in drought set their sights on the Blue Lake to study how environmental changes threaten ecosystems and how those systems responded to such changes in the past. They collected data regarding lake discharge and water quality over the past 117 years and compared historical photos.
The researchers also looked at fossil pollen and diatoms -- a group of algae, among the most common types of phytoplankton, that are very susceptible to changes in water chemistry.
"It appears that Blue Lake has been an important climate 'refuge' for the freshwater biota of the region, and is in the same condition now as it was 7,500 years ago," Barr said in a statement. "With appropriate management, the lake could continue relatively unchanged for hundreds, possibly thousands of years to come."
Related
Before You Go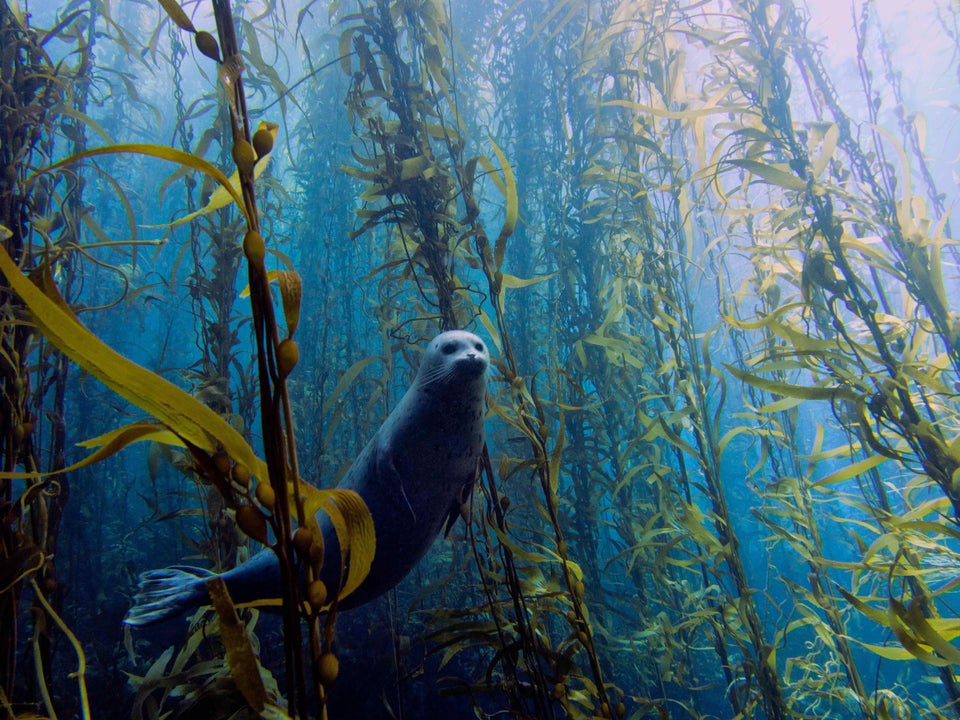 Best Underwater Photos 2013
Popular in the Community