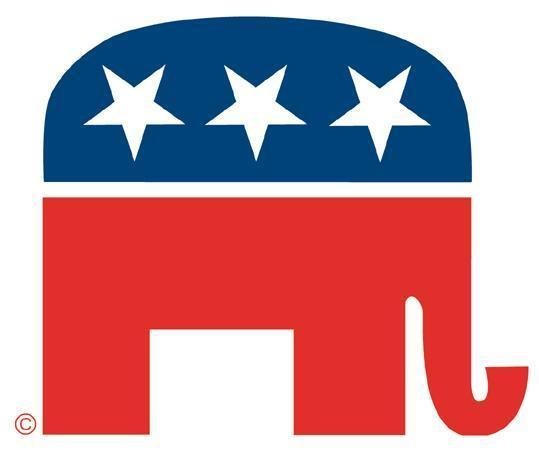 In a stunning show of tolerance that defies theocon C-Streetism, the GOP in Queens, New York will not replace pagan high priest Dan Halloran as their candidate for District 19 city council in the Nov. 3 election. Considering George Bush administration officials objected to giving author J.K. Rowling the Presidential Medal of Freedom because the Harry Potter books "encouraged witchcraft," that's a very open-minded stance.
Halloran is First Atheling or king in his faith, Theodism, "a cultural, religious, and martial organization; dedicated to reviving the folkways of the Norman peoples of Northern Europe."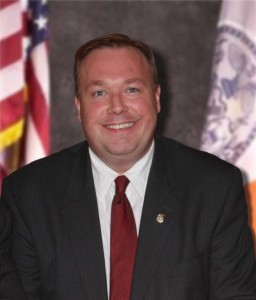 Theodism is basically a reconstructed/revisionist form of pre-Christian Northern European polytheism, which differs doctrinally from the similarly Norse-based Astaru and the more familiar Celtic-based Wicca; though they share some of the same holidays, based on solar and lunar cycles. In Theodism, kings are also the high priests; the gods Tyr, Odin and Freyr offer their blessings in the form of luck on the priest-king and thus down through the people.
Pagans are everywhere, I've been saying it for years. Doctors, soldiers, bankers, lawyers with all sorts of political views. But an official Republican Party candidate! Move over Christian right, here come the Pagans. I certainly disagree with his politics, but it's great that he's running.
Queens GOP Chairman Phil Ragusa and the GOP executive committee were aware of Halloran's religious beliefs when he announced his candidacy; Halloran was the odds-on favorite to win the city council seat in Queens against newcomer Kevin Kim until the Queens Tribune ran a story about Halloran's faith.
a Kim campaign consultant also happens to be the VP of the Queens Tribune, and because Queens congressman Gary Ackerman, who founded the paper and still holds a chunk of it, used to be Kim's boss and who urged his old employee to make the race...
After the Tribune article hit, it looked like the local GOP honchos were going to replace Halloran on the ticket with a conservative Democrat and slip Halloran into State Supreme Court post -- except that Halloran, admitted into the bar in 2003, lacks the required 10 years as an attorney to take the judgeship. But on Thursday, the Republicans stood by their man.
Queens County GOP Vice Chairman Vince Tabone, who is also the spokesman for Halloran's campaign, told local reporters:
I think it's particularly repugnant to have a religious test. We saw people trying to do that with [President Barack] Obama and Mitt Romney. Flushing is a birthplace of religious freedom. It's part of Queens' heritage. It's a community where Protestants and Catholics and Sikhs live side by side.

Attoney Curott -- who is High Priestess of the Temple of Ara, along with being an Ambassador to the Parliament of World's Religions -- optimistically sees this as an opportunity for greater acceptance of pagan faiths, especially in Republican politics:
Attitudes have certainly changed--the Republican Party apparently already knew he was Pagan! They're defending his religious freedom, advocating religious tolerance and condemning a religious test for office as repugnant. Marvelous. Quite a change from Jesse Helm's introducing legislation to take away the tax-exempt status of Wiccan religious institutions. Or Bob Barr's condemnation of religious observances by Wiccan soldiers on military bases, or President Bush's remarks that he didn't think Wicca was a religion so he "hoped the military take another look at it." Let's hope it's change we can believe in.
I don't think any of this is really relevant to the City Council race. It's like talking about what church you pray at. That you understand the divine is the most important part...As long as we proceed in our civic lives with dignity and honor, that's what matters.
Related
Popular in the Community