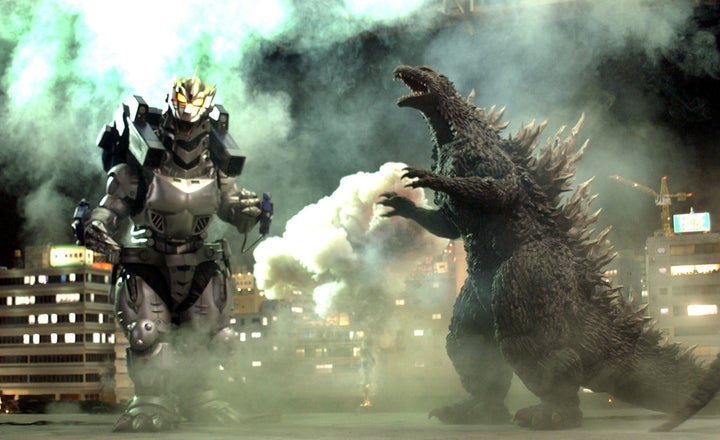 "Godzilla" is coming back to theaters in 2013. Reached for comment, the giant mutated lizard kept things simple: "Roar."
The brief clip showed crumbling buildings, a flattened train and human bodies flattened like bugs, then a glimpse at the massive, multi-limbed monster. The clip closed with Godzilla's threatening roar.
Gareth Edwards will direct "Godzilla," which is set to be a real-world take on the famed monster. "['Godzilla'] will return the character to its epic roots with a gritty, realistic actioner," the studio said in a statement to THR.
The creature first appeared in Ishirō Honda's 1954 film "Godzilla"; the last attempt to bring the daikaijū to the screen was in 1998, when Roland Emmerich directed "Godzilla." That film was a critical and commercial disappointment, grossing just $136 million in North America and $379 million worldwide. Ironically, Emmerich's "Godzilla" was released on May 20, 1998, just over 16 years to the day that Edwards' "Godzilla" will unspool.
For more reaction to the "Godzilla" footage screened at Comic-Con, check out the slideshow below.
REAL LIFE. REAL NEWS. REAL VOICES.
Help us tell more of the stories that matter from voices that too often remain unheard.
BEFORE YOU GO