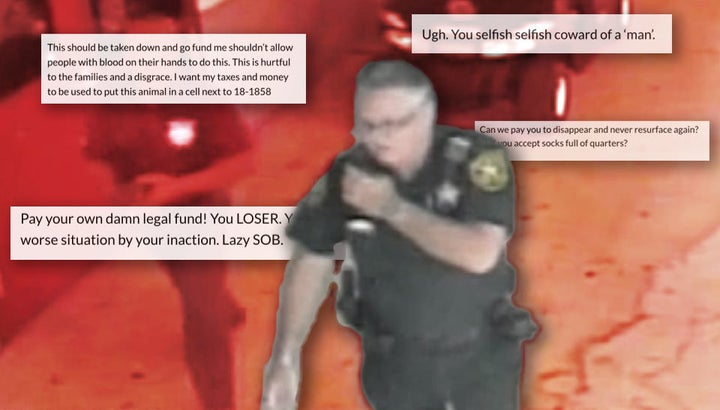 Scot Peterson, the disgraced Florida cop who failed to act when a gunman shot and killed multiple people the February shooting in Parkland, is likely disappointed if he expected generous donors to flock to his GoFundMe page.
The fundraiser, created to collect funds so Peterson can "hire counsel to defend him against any spurious claims of criminal liability," has a $150,000 goal. The page, however, appeared to be deactivated Friday night.
Andrew Pollack, whose daughter Meadow was slain in the attack, is suing Peterson in a wrongful-death lawsuit.
In an email to HuffPost, Peterson's lawyer, Joseph DiRuzzo, confirmed the fundraiser is legitimate.
As of Friday afternoon, only $40 had been donated. However, the campaign had been successful in collecting comments from people angry at the former Broward County sheriff's deputy, whom officials said did nothing to stop the shooting.
"This is hurtful to the families and a disgrace."

"You failed the community and the students you were sworn to protect."

"I don't give money to cowards."

"You caused a worse situation by your inaction."

"He wants to use the public's money to defend himself from the public he failed to protect!"

"I would burn money before I would give it to this coward."
The Broward County Sheriff's Office has been under intense scrutiny for its response to the Feb. 14 mass shooting at Marjory Stoneman Douglas High School. Much of that scrutiny centers around Peterson.
Authorities did not enter the school until more than 10 minutes after the first shots were fired.
Cruz, who was arrested in Coral Springs shortly after he escaped the scene, confessed to the shooting, according to an affidavit by the sheriff's office.
Peterson resigned after an investigation by the sheriff's office determined he failed to engage the shooter.
At the time, Peterson's former boss, Broward County Sheriff Scott Israel, heaped scorn on Peterson and said he made him "sick to his stomach."
Peterson, who has been receiving an $8,700 monthly pension, according to media reports, launched the GoFundMe campaign after ignoring a subpoena ordering him to appear Thursday before the state commission investigating the Parkland school massacre.
According to the Sun-Sentinel, Peterson's lawyer made a brief appearance, during which he served the commission with a lawsuit seeking to quash the subpoena.
The lawsuit reportedly claims the commission acted improperly in using its civil power to issue subpoenas.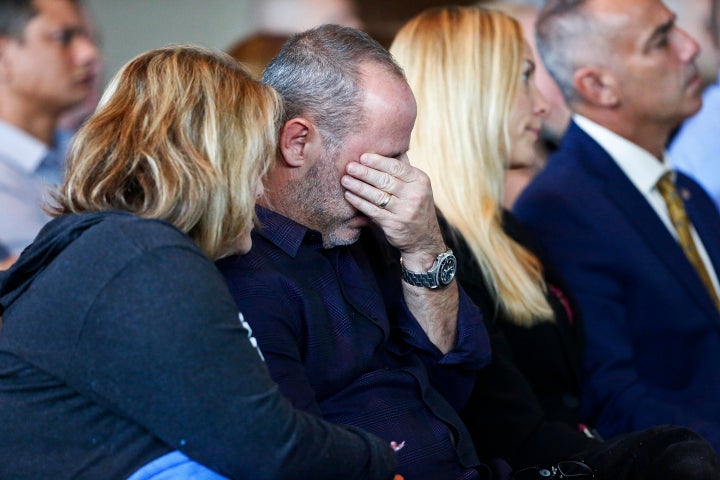 Peterson has broken his silence only once since the shooting. In June, he gave an interview to NBC's Today show, during which he defended himself and claimed he did not know the source of gunshots on the day of the shooting.
"It's a bunch of lies," Pinellas County Sheriff Bob Gualtieri, chairman of the commission, said of Peterson's excuse. "It's fictitious."
Investigators for the commission presented compelling evidence to the commission, the Miami Herald reported. Among that evidence is a radio call Peterson made less than two minutes after shots rang out on campus:
"I think we've got shots fired. Possible shots fired. 1200 building."
A first responder also claimed Peterson told him the shooter was on the second or third floor.
Sheriff Israel testified before the commission and, according to the Miami Herald, blamed the department's poor response to the shooting on "a patchwork 911 system and — perhaps — a lack of courage" by his deputies.
"I wish I could have been there for the kids that day," Israel said.
Max Schachter, a commission member whose son Alex was killed in the attack, had harsh words for Peterson, the Sun-Sentinel reported.
"He's a piece of garbage," Schachter said. "He could have gone in and saved … children's lives. He stood behind a concrete pillar for 45 minutes and did nothing. He's a despicable human being."
It's unclear if Peterson will be held in contempt for failure to appear. The commission said they first need to review the lawsuit.
Cruz, who has been charged with 17 counts of first-degree murder and 17 counts of attempted first-degree murder, is awaiting trial.
This article has been updated with the GoFundMe page being deactivated Friday night.
Before You Go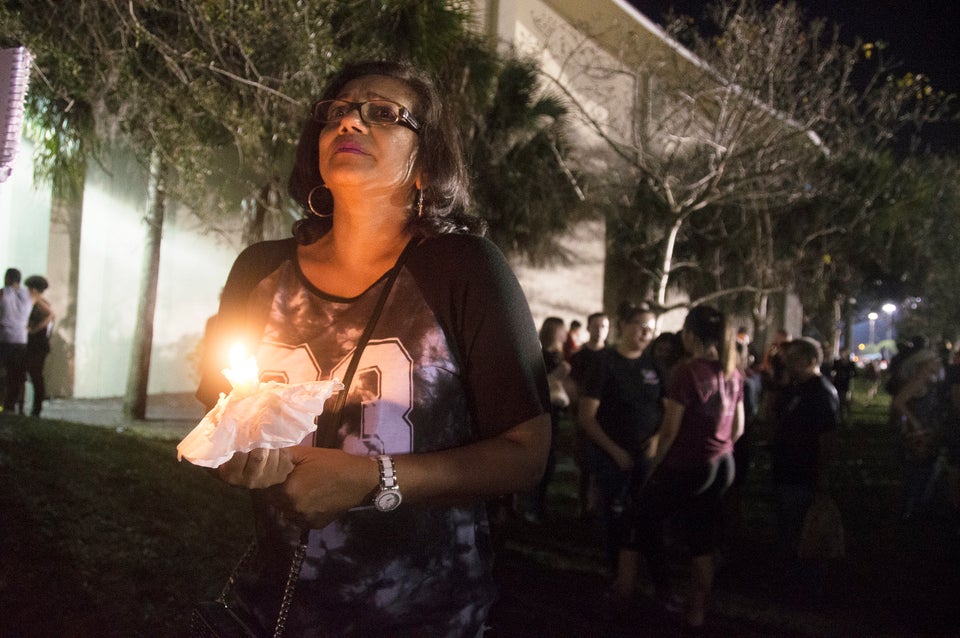 Parkland Shooting Vigil
Popular in the Community