Christina Wallace is the founder of BridgeUp: STEM, a new educational initiative at the American Museum of Natural History with a mission to captivate, inspire, and propel girls and minorities into computer science. It is funded by a generous $7.5M 5-year grant from the Helen Gurley Brown Trust. Previously, Christina was the founding director of Startup Institute New York, the co-founder and CEO of venture-backed fashion company Quincy Apparel, a management consultant with the Boston Consulting Group, and an arts manager at the Metropolitan Opera. She holds undergraduate degrees in mathematics and theater studies from Emory University, and an MBA from Harvard Business School, and is currently pursuing an MS in computer science at NYU.
Mashable listed Christina as one of "44 Female Founders to Know" and Refinery29 called her one of the "Most Powerful Women in NYC Tech." She has been featured in Elle, Marie Claire, the Wall Street Journal, and Fast Company, among others. In 2013 she won the $250,000 Take the HELM grant to open Startup Institute's New York campus. In her free time, Christina sings with Ensemble Companio, embarks on solo adventure travel, and is an amateur athlete, with 20 half marathons, 3 triathlons, and 2 marathons under her belt. She currently lives in Brooklyn.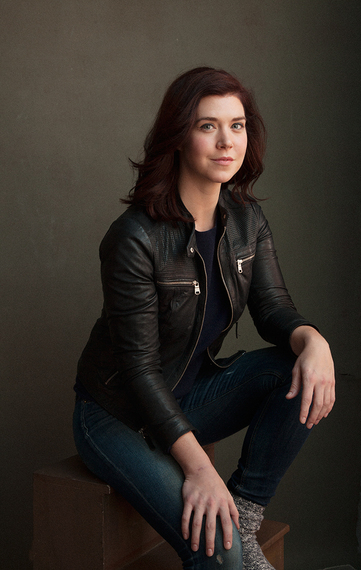 Christina Wallace

What does entrepreneurship mean to you, and what underlying characteristics do you see in successful entrepreneurs?

Christina: I once heard entrepreneurship defined as the pursuit of opportunity without regard to resources currently controlled. That is, going after something even if you're not sure how or where you'll get the resources to do it. Or, more colloquially, building the plane after you've jumped off the cliff. Which means some of the common characteristics of entrepreneurs I've seen are 1) a healthy tolerance for ambiguity and change, 2) an ability to improvise, 3) a hustle beyond all hustle you've ever seen, 4) a focus on "why" before "what" or "how" or "when," and 5) a burning desire to turn an idea into a tangible thing.
What are you most proud of in your professional career?

Christina: I'm probably proudest of the moment I got out of bed and got back on the horse after my first company failed. It was devastating and I was broke and single and feeling pretty lost, and I poured myself in bed for three weeks and did nothing but watch all seven seasons of The West Wing. I didn't want to talk to anybody or think about anything except the Bartlett administration. I needed that time to mourn and process things. But it couldn't last indefinitely. The day after I watched the series finale I got up, took a shower, put on my big girl pants, and went back into the world. A month later I joined Boston-based Startup Institute as the founding director of their New York office. That resiliency is what I am proudest of.

If you could do something over in your life, what would it be?
Christina: I've been thinking on this question for a solid ten minutes now and I can't come up with anything. The most embarrassing or painful moments have shaped who I am and how I see the world so I don't really want to change those. And the moments I felt the most love or achievement I can still feel right now. No need for an instant replay.
Okay, maybe there's one thing I want to do again: last orchestra concert, senior year of high school at Interlochen Arts Academy, playing in the cello section, the climax of the final movement of Stravinsky's "The Firebird." I don't know if I'll ever feel that kind of whoosh ever again. The magic of making music combined with the idealism of being 17 and on the cusp of everything.
Tell us about an instance where you had to go against the flow to realize your goal.
Christina: I'm pretty sure I've been swimming upstream my entire life, though I haven't always been aware of it. I was a misfit as a kid and being an outsider who looked at the world a bit differently became my approach to most things. I was a musician and theater geek who LOVED math. I was a math nerd who LOVED nothing more than being on stage and entertaining an audience. Which meant college was this weird opportunity to go from stage combat in the morning to cryptography in the afternoon to the physics lab where I studied aging in colloidal particles before heading to choir rehearsal.
Needless to say, I wasn't a great fit for on-campus recruiting. Forging my professional path, from the Metropolitan Opera to the Boston Consulting Group to entrepreneurship in the tech world to now working relentlessly on narrowing the gender gap in the tech talent pipeline -- each of those zigs and zags has been against the flow but has been a perfect fit for me at that time. Which is why I'm so excited to get to talk about non-linear paths and orthogonal interests in my new podcast called The Limit Does Not Exist.
What's driving the gender gap in STEM?
Christina: Glad you asked. I have a slightly simplistic answer, but it's rooted in research. The gender gap in STEM isn't based on ability or, frankly, even interest, rather perception, expectation, and environment. There's no difference in girls' and boys' brains when it comes to their ability to master science, computer science, engineering, or math. And there's been plenty of research that shows middle school and high school girls are equally as interested in STEM subjects and careers as their male peers. The difference comes down to how we socialize girls (pink toy aisle vs. constructor sets), what role models they see celebrated around them (Admiral Grace Hopper deserves Thomas Edison-level awareness), whether they are welcomed and supported vs. excluded and harassed when they enter these fields, and what kind of mentorship, promotion, and compensation they are awarded along their career paths. We can keep flooding the start of the pipeline with idealistic and motivated girls, but it won't change a thing until we address how they are treated as women in these fields.

What drives you? How do you measure success for yourself?
Christina: My grandmother was a huge influence in my life (she was basically one of my parents) and she instilled in me from a very early age a moral compass that says those who have resources have an obligation to use them to very best of their ability and for the greatest opportunity to help others. I didn't come from a background with financial resources but I do have intellectual resources, a healthy body, and the discipline and drive to make a meaningful dent in the world. My measure of success is this: did it matter that I was here?
If you were to give advice to your 22 year old self, what would it be?
Christina: Busyness and stress are not cute - they aren't badges of honor - and they won't serve you in the long run. Prioritize, cull your commitments, invest time in the people who deserve it, and take care of your mind and body above all. This is a marathon and burning out at mile 3 is not a good look on you. I'm still telling my 32-year-old self this!
Popular in the Community