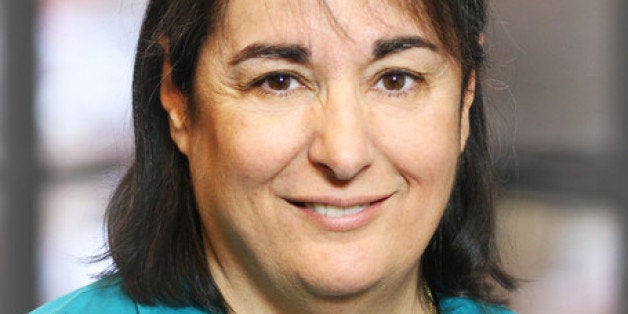 Paula Long has been inspiring a revolution at DataGravity. Her team has equipped data storing disks -- traditionally, mere containers -- to be full-time data scientists, and this transformation has made "big data" affordable for medium-sized businesses. With investors such as Andreessen Horowitz, Charles River and General Catalyst, Paula's second venture is one of the hottest and most quickly growing startups today; she formerly founded EqualLogic and sold it to Dell for $1.4 billion in 2008.
What does entrepreneurship mean to you, and what makes for a successful entrepreneur?

PL: Many people have ideas on how to change things or create something brand new. Entrepreneurs act on those ideas. It's almost impossible for an entrepreneur with an idea to not start assessing if the idea is commercially viable and plotting how it can become a reality. It's all about belief that everything is possible (though it may not be desirable), and that you can make it so.

How do you define and measure success - professionally and personally?

PL: In my professional life, it is pretty simple. I believe I am successful when the team that is working with me and the customers we are working for are successful. I also believe having a team of people that trusts you enough to have worked with you multiple times and customers who have purchased products you've built at multiple companies says something about success.

Personally, my family is very important to me. So, I feel most successful personally when I am able to help encourage and support them.

What are you most proud of in your professional career? What are you most proud of in your current role as CEO and founder at DataGravity?

PL: We created a culture in EqualLogic and DataGravity around customer success. Everyone says this. We live it. When I hear someone say, "It doesn't matter if it's not our fault; it matters that the customer is happy," I have to smile.

If you could do something over in your life, what would it be?

PL: This is a tough one. I wish I had better work-life balance. I missed a lot of moments in my family's life, especially with my son. His dad attended all the soccer games and parent/teacher conferences. He took summer trips and went away on school vacations with him while I was working. My family knew I was there if they needed me, but they tried not to need me. This is why I push people to work from home so they can pick up their 5-year-old on the first day of kindergarten. I make sure people know these little moments are important, and you can't get them back. Would I do things differently if I could go back in time? It's impossible to say. I can say that my son was on a first-name basis with the staff at a local restaurant while he was growing up. That would be so wrong, except for the fact that I can't/don't cook.

Tell us about an instance where you had to go against the flow to realize your goal.

PL: Some would say I do this every day. I am really hands-on. I believe common sense and the ability to learn means you can add value in lots of places. I care about the big picture and I care about the details. Some would say I get too involved in the details. My response is this: If you aren't keeping an eye on the details, things can quickly move in the wrong direction in an emerging company. Most of the decisions as you get started are a series of small decisions that together build the company and the strategy. If you aren't willing to be in there at every level, you won't be able to navigate successfully.

You've written that sometimes the obvious is revolutionary, what do you mean by that?

PL: At EqualLogic, the value proposition was storage management should be automated and you should not have to pay for the features you need to make storage useful after you paid for the storage. Every other part of the IT infrastructure had some level of automation. Storage resisted. Most industries stopped selling features like dim sum. Even the auto industry stopped selling cars without wheels. Storage hadn't done that. DataGravity's value proposition is fundamentally that if you paid for the storage, you should know what's in it that's of value and what could pose risks. Seems pretty obvious. It's like the commercial where you get to buy the house but you can't look inside.

Can you explain how DataGravity fits that description?
PL: DataGravity is the first company that provides a 360-degree view of the data as part of the data storage purchase. We can tell how the assets are being used and if they are being utilized cost effectively. We can secure and solve data privacy issues in the data. We can also help companies extract business-level insights from the patterns that emerge in the data. Why shouldn't you surface the value from where data lives?

If you were to give advice to your 22 old self, what would it be?

PL: I would tell myself to cut myself some slack. I didn't have to prove anything to anyone but myself. Unfortunately, I was hard to impress. I could have been a little easier on me. I should have explored more and taken time look at all the opportunities available to me.
Follow Paula Long and her team at @DataGravityInc, and check out the other interviews in Going Against the Flow series at http://www.huffingtonpost.com/charu-sharma/ or thestartupsutra.com.
Popular in the Community