Robby Stein is currently Head of Product Management for Video at Yahoo!, where he leads product efforts for video out of Yahoo's New York City office.
Prior to his role at Yahoo!, Robby was the CEO and co-founder of Stamped, a mobile recommendations company which was acquired by Yahoo! in October 2012 as Marissa Mayer's first acquisition. Before Stamped, Robby led product launches at Google across Gmail, Google Reader and other consumer applications, and then became Product Manager for Ad Exchange.
Robby was named to the Forbes 30 under 30, Silicon Alley Insider 100, and received a Google Founder's Award for his work on Gmail. Robby graduated from Northwestern University.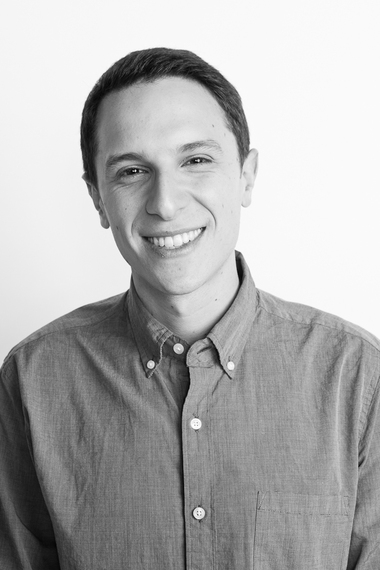 Robby Stein (Courtesy of Yahoo!)
Q: What does entrepreneurship mean to you, and what underlying characteristics do you see in successful entrepreneurs?
RS: Entrepreneurship is the drive to change, push and empower people for the better -- no matter what obstacles arise. It's ultimately the unending dissatisfaction with the status quo, coupled with the sense that inevitably you will make change happen, which really differentiates great entrepreneurs. They are the people able to create a driving force in the world that team members, investors, partners and customers want to join.
Q: What are you most proud of in your professional career?
RS: Building a product and company from an idea to something that exists in the world and lives outside of yourself is the most gratifying aspect of my job. It's creation in its purest form. I'm lucky because I've had the opportunity to both create as an entrepreneur, as the founder and CEO of Stamped, and now at Yahoo, where I build entirely new products.
Q: If you could do something over in your life, what would it be?
RS: If I were to do something differently, I would find more ways to create early and often, rather than waiting for the 'right time' to start. This is something I'm focused on today.
Q: Tell us about an instance where you had to go against the flow to realize your goal.
RS: At Stamped, our vision was to connect people with beloved places, books, movies, and music so that they could not only find them themselves but recommend them to others. Because we believed the world was approaching information overload, we intentionally limited how much information our users could share. This was contrary to popular practices, as most apps were pushing users to "share everything." However, this decision resonated with our users and gave us a reputation for quality recommendations.
Q: LinkedIn style - If you were to give advice to your 22 year old self, what would it be?
RS: There's a famous Albert Einstein quote: "Strive not to be a success, but rather to be of value." I think this is great advice, and an incredibly important distinction. You can't manage a fulfilling career by chasing an academic concept of success or a resume line item. You should be following a passion and always viewing yourself as an agent of change to make your company, team, and self better. If you do that you will be rewarded. Most importantly, you're never too 'junior' to make a massive impact. If you don't think big and tackle hard problems, who will?
Calling all HuffPost superfans!
Sign up for membership to become a founding member and help shape HuffPost's next chapter