While participating as a Fellow at the THNK School of Creative Leadership in Amsterdam, I had the pleasure of meeting Her Royal Highness Princess Reema Bint Bandar Al Saud, former CEO of Alfa International, a luxury retail corporation based in Saudi Arabia which manages Harvey Nichols, and founder of social enterprise Alf Khair.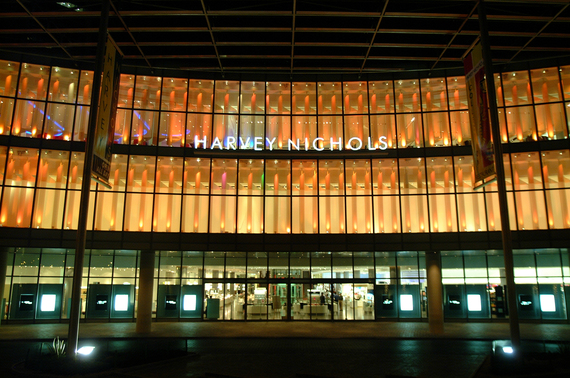 Today I have the honor of interviewing Reema. Reema shares why and how she goes against the grain, taking risks in a culture where being a female entrepreneur is not the norm. I hope you gain inspiration from her story.
You are the ex-CEO of Saudi Arabian luxury retailer Alfa International. What did you learn growing up in the U.S. that you now apply to your work in Saudi Arabia?
Living in the U.S. taught me the concept of community service. Upon my return to Saudi Arabia, I've tried to ensure this ethic becomes part of the work process. The reality that work and community service can be reinforcing, rather than mutually exclusive, led me to start the social enterprise Alf Khair.
This enterprise will work toward building a dialogue amongst creative talent in Saudi Arabia and will be a platform to promote such work internationally. One of our primary initiatives of Alf Khair will encompass a service excellence academy, dedicated to providing professional training for women who wish to build a career. The goal of the academy is to ultimately provide the next generation of talent the necessary building blocks to grow in their lives and careers.
What core values do you embrace as a seasoned entrepreneur?
Transparency and integrity are key values. Other values, which now form the cornerstones of Alf Khair, include curiosity and resilience; dignity and joy; care and collaboration; and adaptability and resourcefulness.
At Alfa International, you are embracing a business model that engages female employees in a culture where having female employees is not the norm. What steps do you take to navigate in sensitive territory that could be applied in other entrepreneurial settings?
While Alfa is a leader in terms of the creation of employment opportunities for women, these opportunities came about through welcomed changes in the law that allowed us and other retailers to engage women in greater ways through businesses.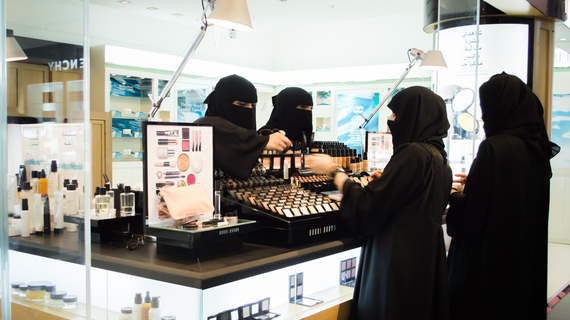 The Alf Khair academy will create a training environment so that women are equipped with the requisite skills to fulfill the positions that these changes in the law have brought about. By equipping young talent with tangible skills for practical roles, we aim to work toward a Saudi Arabia where women and men form our greatest natural resource, both for society and the economy.
What is the biggest risk in business you have ever taken and why did you take it?
The founding of Alf Khair feels like the biggest risk so far, as it involves leaving the position I'm currently in to create something that is far out of my core competency. Yet it addresses a need I identified in the market and represents a cause I truly believe in.
As a social enterprise, Alf Khair's vision is to embrace the infinite opportunities in Saudi Arabia, celebrate productivity and promote creativity, hard work, and contemporary design to build a generation of responsible, mindful, and innovative Arabian talent.
From the outside looking in, it seems you've had smooth sailing. It'd be great to learn about the bumps along the way. What was your biggest failure as an entrepreneur and how did you evolve from this experience?
I'm glad it looks smooth because the bumps felt more like major hurdles that, at certain points, could have threatened my businesses. Through mistakes I've learned it's essential to take the time to find the right people to work with. Not doing so - i.e. jumping on the first offer because you are excited to launch a new project - can easily result in a failure that is then accounted for in a loss of time, money and energy.
You are both a successful entrepreneur and a devoted mother. What have you learned from entrepreneurship that you are now sharing with your children? How does being an entrepreneur influence they way you raise your children?
I think having children informed my entrepreneurial skills more than the other way around. Children teach you to be flexible, adaptable, and that you don't always know the right answer. These are invaluable lessons in the business environment.
What is the legacy you wish to leave for your children? How are you living your life to leave that legacy?
That the greatest asset around them is the people of their nation. If they work to empower those people and create opportunities for them, then their own personal lives will be enriched.
What is next on your bucket list?
Breaking a Guinness World Record in 2015 in our effort to raise awareness of breast cancer. We're inviting 10,000 women to form the largest ever human pink ribbon in Riyadh on 24 October:
www.join10ksa.com