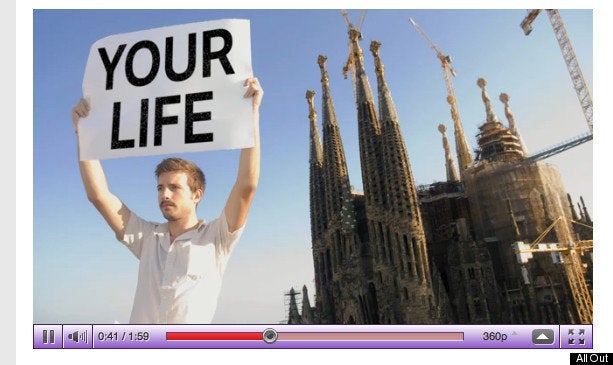 All Out, a new organization dedicated to building a movement to accelerate full equality for LGBT people around the world, was announced today.
The group's website explains that "All Out is bringing together people of every identity -- lesbian, gay, straight, transgender and all that's between and beyond -- to build a world in which everyone can live freely and be embraced for who they are."
The goal, All Out writes, is "to change culture -- and policy -- so that LGBT people everywhere can lead lives of dignity and share fully in community life."
To accompany the announcement, the organization produced a short video made in collaboration with activists in over 10 cities on five continents -- from Buenos Aires to Tokyo, Kathmandu to Beirut -- "that seeks to express both the challenges, and common aspirations, shared by a broad and diverse LGBT community around the world."
Among the disconcerting statistics pointed out in the video is the fact that 76 countries around the world treat being LGBT as a crime; and in 10, it is legal grounds for life imprisonment -- or execution.
The video was edited and produced in partnership with Found Object Films and is translated in multiple languages.
All Out, which will begin campaigning in early 2011, was founded by Jeremy Heimans, founder and CEO of Purpose and co-founder of Avaaz.org and GetUp.org, and Andre Banks, director of strategy at Purpose and former deputy director of ColorofChange.org. It is supported by an international advisory board of renowned civil rights organizers, online and offline campaigners, issue experts, policy makers and analysts, and human rights activists from around the world.