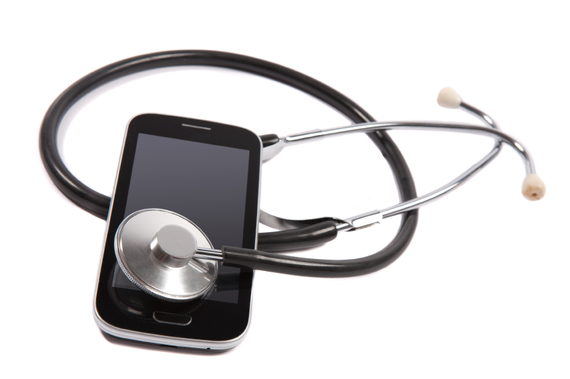 A recent study conducted by the Institute of Medicine (IOM) revealed that one in 20 adult patients in the U.S. are misdiagnosed every year. While this may not seem like much, five percent amounts to roughly 12 million patients annually. And as if that wasn't enough, an article published in the journal BMJ Quality & Safety estimates that up to half of these misdiagnoses are potentially harmful.
Historically speaking, diagnostic errors are nothing new to the medical profession: Misdiagnoses, missed diagnoses, and delayed diagnoses are accepted almost as a matter of course, and the reasons given for them are many. As Dr. Hardeep Singh, chief of policy for quality and informatics at the Michael E. DeBakey VA Medical Center, relays in an interview with the Wall Street Journal, however, "the most significant contributor to diagnostic errors is the lack of time doctors spend interacting with patients."
Simply put, patient diagnostics is far too complex of a process to squeeze inside of a twenty minute appointment without sacrificing some degree of quality and accuracy. But with the aging "baby boomer" population and coming scarcity of physicians, we shouldn't expect this problem to quietly go away. In fact it will probably get worse before it gets better. A study released just this year by the Association of American Medical Colleges (AAMC) estimates that by 2025, the U.S. will face a shortage of between 46,000 and 90,000 primary care and specialty care physicians. These numbers are staggering, to say the least.
It's not too difficult to predict then, with so few doctors managing so many patients, that quality time is set to become an increasingly rare -- yet no less integral -- component of health care. Less time spent with patients means less time to consider relevant patient data, to include important and often overlooked diagnostic factors such as family histories, signs of stress, allergies, and personal health habits. According to an article published in 2013 in The Journal of the American Medical Association (JAMA), 56 percent of diagnostic errors are attributed to faulty decision making as a direct result of the breakdown in gathering pertinent information or effectively incorporating patient medical histories into a diagnosis.
As more and more patients come to rely on fewer and fewer providers, access to care will become drastically diminished. As average life expectancy continues to grow and the number of elderly patients rises, we can't assume that moving forward we'll ever have more time than we have right now. Therefore, the smartest and most sensible solution to the problem of access lies not in creating more time, which requires graduating tens of thousands more doctors, but in using our time more efficiently.
The intersection of mobile technology and just about every established industry is an ongoing reality. Just that quickly, the introduction of smartphones less than a decade ago has already upended how we bank, shop, learn, entertain, order out, and even hail a cab. It will also change the way we receive health care. In fact, it already is. The American Medical Association (AMA), for example, just last year endorsed telemedicine as a great way to improve patient access while encouraging stronger patient-doctor relationships, particularly in situations where a patient is located remotely or is in such a condition that traveling to and from the doctor's office is difficult.
The technology to consult with your own doctor, via voice or video, is not to be taken for granted, especially when it costs no more than it would to co-pay an office visit. And this doesn't even take into account the time you might have had to take off from work or school, or away from family, just to make your appointment. Not to mention, your own doctor having immediate and secure access to your electronic health record (EHR) not only results in improved continuity of care between primary care doctors, and better follow-up care, but also more effective communication and coordination among the various specialists on your care team, e.g., radiologist, oncologist, etc.
Having such comprehensive information available at the touch of a finger provides your doctor with a unique "whole person" perspective on your health situation. So instead of always treating the most immediate symptoms, due to a lack of time and available information, your doctor will now have the tools needed to see beyond the obvious, to help pinpoint the underlying or hidden cause(s) of your discomfort, all while reducing diagnostic errors and lowering operating costs. So what's the hold up? Why aren't all physicians integrating telemedicine into their practices?
Surprisingly, it isn't for want of demand on behalf of consumers that keeps telemedicine from achieving its proper potential. Research shows that top telemedicine concern for patients has to do with missing in-person interactions with their own doctor. Physicians have the option to supplement in-person patient visit with virtual visits. It can facilitate improved collaboration between patients and their caregivers, helping patients living healthier lives. Patients can access all their health records in one place, regardless of how many physicians they see. For physicians, when enhancing practice efficiency, professional satisfaction and improving the delivery of care are key priorities, Telemedicine is poised to be part of the future of care.