After seeing a few smaller indie films during the day, HuffPost Entertainment's Sasha Bronner and Matthew Jacobs lined up two hours early for the hyped documentary about the Church of Scientology, "Going Clear: Scientology And The Prison Of Belief." Our collection of thoughts below:
"Going Clear: Scientology And The Prison Of Belief"
Written and directed by Alex Gibney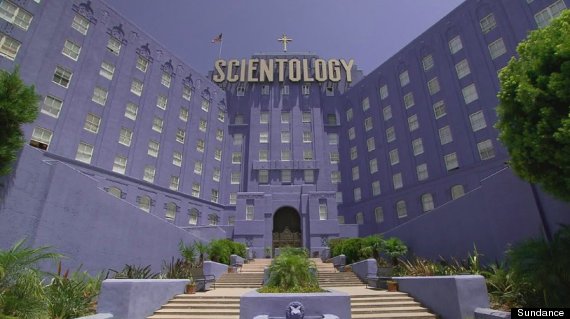 Author Lawrence Wright is an authority on the world of Scientology. He wrote a groundbreaking article for the New Yorker in 2011 and two years later published his 560-page book, "Going Clear: Scientology, Hollywood, and the Prison of Belief." The much-anticipated book (he did more than 200 interviews with current and former Scientologists) chronicles the life story of Scientology's founder, L. Ron Hubbard, as well as an examination of the inner workings of the church and exposes shocking details about internal abuse and brainwashing.
Documentary filmmaker Alex Gibney, who won an Oscar for "Taxi to the Dark Side" and also garnered attention recently for the Lance Armstrong documentary, "The Armstrong Lie," has taken on the Wright tome and turned it into a shocking and eye-opening documentary about one of the most fascinating religions in the world.
The HBO-funded doc features footage from inside Scientology mega-galas, a chronology of both John Travolta and Tom Cruise's relationships with the church, and perhaps, most shockingly, in-depth interviews with some of the highest ranking ex-Scientologists out there. For those who have read Wright's book, the documentary doesn't reveal more than you already know. But for anyone who doesn't know much about Scientology, this documentary leaves you spellbound. (The Church of Scientology has already slammed the film as "false information." More on its rebuttal is here.) -- SB
"Nasty Baby"
Written and directed by Sebastián Silva
Starring Sebastián Silva, Kristen Wiig, Tunde Adebimpe, Mark Margolis, Reg E. Cathey, Alia Shawkat and Agustín Silva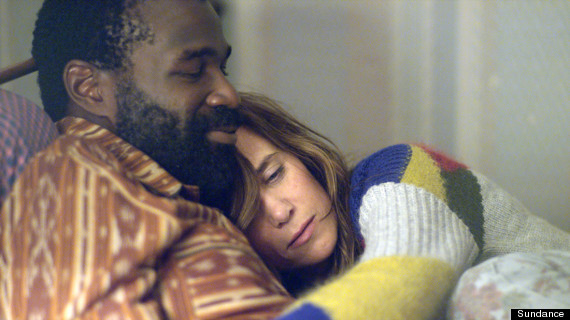 The audience at the press screening of "Nasty Baby" may have been one of Sunday's most polarized. Blame it on an art installation where adults coo like infants, the psychosis of a Brooklyn neighborhood dweller and a third act that morphs into what could be an entirely separate movie. It starts as a restless dramedy about a progressive couple -- Abramovic-esque artist Freddy (Sebastián Silva) and his shy partner Mo (TV on the Radio frontman Tunde Adebimpe) -- attempting to have a baby with their close friend (Kristen Wiig). The forward-thinking trio's struggles to get pregnant are a source of both humor and tension as Mo hesitates to be the one to use his sperm when Freddy's fail to take. When an unruly man who lives nearby and goes by The Bishop (Reg E. Cathey) begins to encroach in their day-to-day lives, the movie becomes a tale of madness so dark and gripping that we cannot possibly elaborate on its twists.
The left-field arc will incense some, as it did with a faction of the Sundance audience. But the darkness that shadows the affable characters' sudden tumult is nothing if not intriguing. Silva, Adebimpe and Wiig work so well together, as if they've inhabited the lives that exist inside these creaky New York apartments for years, that it's hard not to stick around the ride. But even if "Nasty Baby" is enjoyable through its final moments, it's hard to discern what the movie is trying to say. The pregnancy efforts take a back seat to the finale's adrenaline, and any slight statements about the treasure of life are too muddied to matter.
Instead, see "Nasty Baby" because it's an absorbing cyclone. Wiig, in particular, is a treasure in an everywoman role that proves, along with "The Diary of a Teenager Girl," what a gifted indie-film actress she has become. A scene that brings the trio to Mo's family home for a birthday celebration finds his sister confronting them about their unusual parenting aspirations, and it is handled with a grace that casts no hesitation on the worthiness of their plans. Hold onto that scene to find the movie's sincerest depth, emphasizing the weight of accepting one's conditions and choices in order to remove the panic that comes with self-doubt. -- MJ
"I'll See You In My Dreams"
Directed by Brett Haley
Written by Marc Basch and Brett Haley
Starring Blythe Danner, Sam Elliot, Martin Starr, Malin Ackerman, June Squibb and Rhea Perlman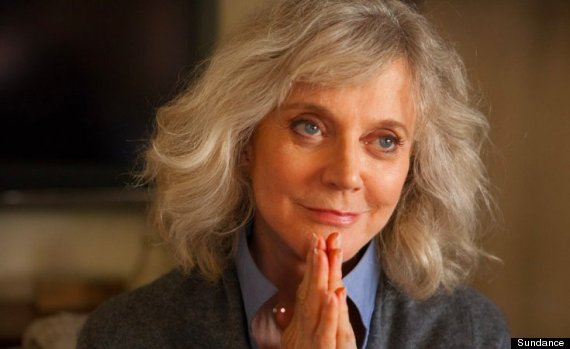 Many films portray the aging widow (if portrayed at all) as sad, lonely or lacking something. Blythe Danner, on the other hand, plays Carol Peterson, a woman whose husband has been gone for a long time and who has settled into a life she loves. She is happy drinking her morning coffee and reading the papers in her sparkling and sunny dining room. She has a glass of wine and sits out by her pool at twilight. She has a group of core girlfriends whom she golfs and plays games with, but her most dear companion is her dog.
But everything changes when she is forced to put him to sleep. Her routine is off and her day is less filled. The house is empty. Inspired to shake things up, she agrees to a speed dating night and even meets a man, played by Sam Elliott one day while golfing.
She also becomes surprisingly close with her pool guy, a young man whom she immediately connects with and fills a son role in her life (played by the warm and quirky Martin Starr). Their karaoke scene is one of the stand out moments in the film, especially hearing Danner sing.
The movie is quiet and touching, Danner is full of subtle emotion -- love, anger, joy and boredom. The longest and largest current running through the film is loss and separation and Danner handles it all beautifully and with grace. -- SB
"Tig"
Directed by Kristina Goolsby and Ashley York
Written by Jennifer Arnold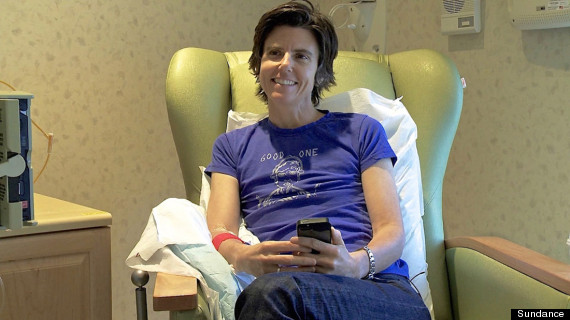 Tig Notaro's career arc has become one of popular culture's great phenomenons. The 2012 standup act during which Louis C.K., Ed Helms and Bill Burr stood in the wings as she opened her routine with "Thank you, thank you, I have cancer" made her an instant legend. That journey translates excellently to the new documentary that retreads the comedian's fame yet still feels entirely fresh.
In "Tig," highlights from Notaro's standup career offer side-splitting relief and increasingly humane revelations about the funnylady's psyche. But it's the lack of tears that Notaro sheds upon receiving one piece of devastating news after the next (her mother's death, her cancer diagnosis, her struggles to get pregnant) that will have you tearing up. As is true with everything in Notaro's life, the less she says, the more revealing her personality becomes. The documentary picks up with Notaro preparing for a set that will mark the one-year anniversary of the routine that made her a newfound icon. Sarah Silverman and Zach Galifianakis are with her backstage, just as they are in the hospital where she undergoes treatment without losing her dry wit. From there, we backtrack through her health scares and how it impacts her comedy. Jangled emotions lead to writers' block, but seeing the process by which Notaro develops her material feels akin to watching a great artist fashion a complicated self-portrait. Her process simply uses keywords to formulate jokes while onstage, and at one low point she feels she's bombed a routine wherein the words don't spark much inspiration.
But "Tig" is a class act because it celebrates, even flatters, its subject with an intimacy that feels evenhanded. Notaro has given ample interviews over the past few years, but her humble resilience has never been as pronounced as it is in Kristina Goolsby and Ashley York's film. This is a movie that will enliven you, entertain you, sadden you and convince you that adversity is not a roadblock. If Tig Notaro can rebound from a double mastectomy to stage a topless set at the New York Comedy Festival, imagine what the rest of us can do. -- MJ
Before You Go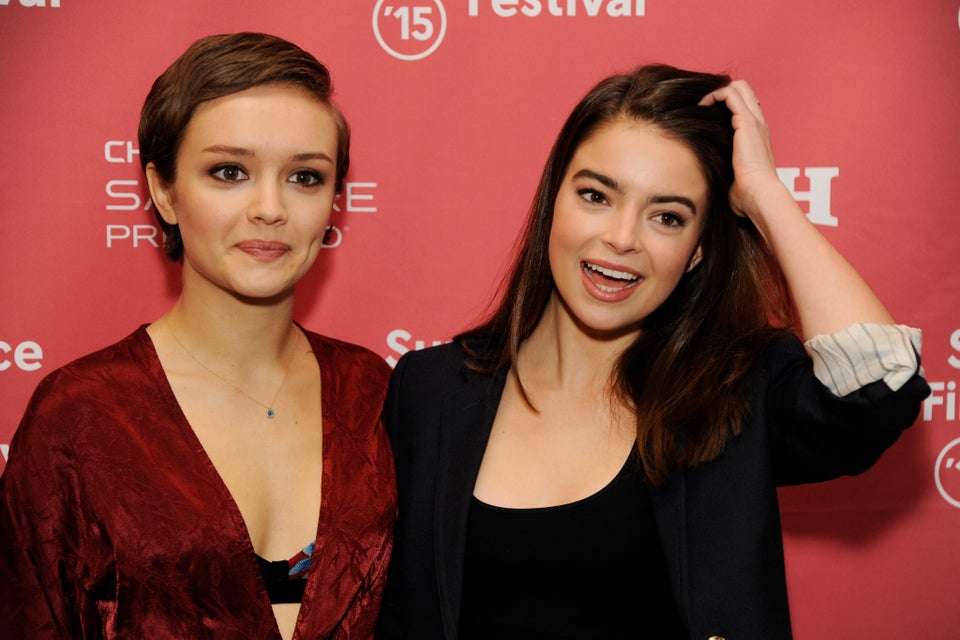 Sundance 2015
Popular in the Community