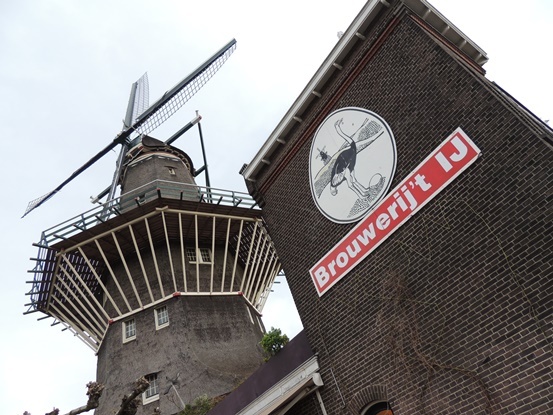 Much to Amsterdamers' chagrin, the city of Rembrandt, Spinoza, and Dekker still inspires a hedonistic image of sex and drugs first and foremost in the minds of people around the world. It's undoubtedly a significant part of what draws a good portion of the roughly 10 million visitors each year, who come, if not to participate, to gawk. Nonetheless, this out-of-the-box thinking has served the city well since the days it was literally pulled from the marshes around the Amstel River--in art, industry, and design. After centuries of domination by its neighbors --Belgium, Germany, and England--Holland's brewers are finally picking up the mantle and forging a new, distinctive, Dutch path. The results say as much about the native culture as does the delicious taste.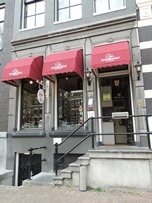 To tap into the vanguard of the Dutch microbrewing movement, follow the Herengracht Canal west of the city center to Proeflokaal Arendsnest. Although many traditional pubs in Amsterdam mimic its classic wood interior, this bar remains an aberration in one important aspect: It's the only one in the entire country that serves only Dutch beer. "Most specialty beer cafes in Amsterdam or Holland sell Belgian beers," explains owner Peter van der Arend. Indeed, the power of German, English, and especially Belgian brewing has defined the beer culture in Holland for centuries. "14 years ago almost everybody thought I was crazy to start a bar with only Dutch beer!" His success might be answer enough, but Arendsnest is still alone in its philosophy.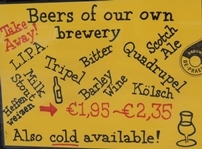 Kees Volkers; author of "Discover the Beers of Amsterdam" (Dutch only) and brewer at Brouwerij Hommeles in Houten, divides Dutch beer culture into two eras, before and after 1980. "With the upcoming of the large industrial lager-brewers in the late 19th century, local breweries were wiped out in 40 years. By 1980 there were about 16 breweries left in the Netherlands and they all produced one type: a dull lager." The biggest producers of lager, Grolsch and Heineken, set the global image and have remained largely unchallenged.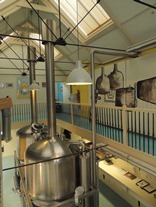 When the first percolations of the microbrewing revolution arose in the mid-1980s, musician Kaspar Peterson was a first responder, finding inspiration while touring with his band Drukwerk in Belgium, where tripels, trappists and lambics rule. Taking over a building next to the 18th-century De Gooyer windmill in Amsterdam's Plantage neighborhood, he opened Brouwerij't IJ in 1985 with the mission to show Belgians the Dutch know how to make great beer, too. Success followed and no doubt a tidy profit was made in 2008, when he sold to Bart Obertop and Patrick Hendrikse, who continue to refine traditional styles and experiment with new pale ales, bocks, and barley wine.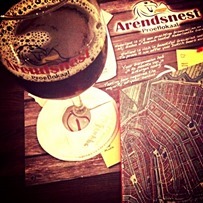 Today, they are joined by dozens more microbrewers also navigating a path between the long-standing traditional brews of the Low Countries and American-influenced trends like India Pale Ale and more dynamic packaging. It's the same path for Peter Harms and Aart van Bergen, whose friendship inspired their Brouwerij De Vriendschap (the friendship). Using the facilities at the Sallandse Brewery, the two released a Hopblond and Puike Pale Ale, which earned them enough reward to build their own production facility just north of the city, in NoordOogst.
Liberal Dutch sensibilities perhaps find the greatest beery complement at Brouwerij de Prae in the Red Light District. Here, brewing is the passion, but the mission is providing jobs for people with psychiatric handicaps and the long term unemployed. Founders Fer Kok and Arno Kooy combined their experience working in psychiatric care with their love of brewing, now employing around 40 people on a volunteer basis, who work in all levels of production (except leadership, sales, and accounting).
"There's an old Dutch saying is 'arbeid adelt'", explains manager Eva de Vries, "'Labor makes you rich,' and nothing more is true, also for your mind. They grow in health because of pride and the rhythm of regular work." In the vats, experimentation has introduced a variety of herbs, salt, chocolate, hops and coffee, producing European-style brews named after famous Amsterdam folk singers.
What binds all craft brewers in Amsterdam, however, is confidence in Dutch individuality and ingenuity to bring something unique to the global craft brewing revolution. "There is also an open-minded, alternative and non-conformistic mentality in Holland," Volkers contends, "Whereas countries like Belgium, Britain and Germany are much more conservative in their beer culture." Aart van Bergen at Vriendship agrees. "We are inspired by US beers, but also by the rich beer cultures around us: Belgium, Germany and England. Maybe that's characteristic for Holland, that we are literally in the middle of these major cultures."