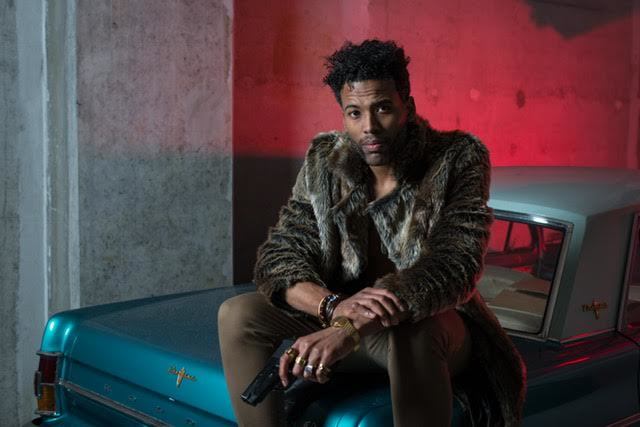 When hearing the classic rags to riches stories of actors, musicians, and other artists, there's generally a chapter where the protagonist makes a move to the big city-- usually it's LA or New York. These stories typically involve strokes of wild luck, chance run ins with some kind of benefactor, or other aspects that make the idea of making it big seem like a flight of fancy. For rising actor Kelvin Taylor, success has taken on a slightly different form. Whereas most actors flock to the movie capital of the world in Los Angeles, Taylor followed his gut and sought out an experience for himself, and through that, he was able to find work and success in a niche he never even knew existed.
Coming from Virginia Beach, VA, Taylor came from a tough background. He was forced to relocate with his family multiple times, causing him to have trouble making lasting relationships as a teen. He found an outlet in breakdancing, an art form which he claims is one of the original passions in his life. Dealing with increasing religious suppression at home, breakdancing helped Taylor find a spark of love and expression that carried him forward.. At the age of 19, Taylor got his first real entertainment gig as a fashion model. Over the next few years, he would rise to model for top-tier events, representing urban clothing brands such as Azzure, Imperial Junkie, and Shmack Clothing. His success in modeling gave him the confidence to pursue his real goal: acting.
In 2007, Taylor decided to make a bold move, not fully understanding the implications of how it would affect his career. He left behind modeling opportunities and moved across the globe to Australia, a decision that was largely influenced by relationships he had formed on MySpace. His intent was to pursue acting, but he was not quite prepared for what he discovered in his travels. " What I found overseas, was that people had love and admiration for African American culture which had baffled me. I had no idea African Americans made such an impression on the world and I felt valued by new cultures I was just being exposed too. All countries have their internal challenges, but overall I never had a sense of value or confidence about physically and ethnically who I was until I lived in Australia." After taking on some commercial work and relocating again to New Zealand, Kelvin wanted to take his acting career to the next level and walked into a production office unprompted. This bold move paid off, as the casting directors took an immediate liking to him. "They wondered how they had never seen my face submitted and how African talent is hard to come by, especially in New Zealand." Moving overseas helped Taylor come to terms with his own identity as an African American - his upbringing in the American South had instilled in him a jaded and fractured sense of self. "Growing up in America at times made you feel like a natural born immigrant and refugee in your own birth country that has been suffering racial PTSD. Knowing how valuable I could be overseas helped me commit myself not only to acting performance wise but also coming to terms with myself overcoming insecurities from combating racially tensed obstacles from a Bible Belt background in the USA. I went from a form of insecurity to inspiration wanting to be the most African American I could be."
As a result of Taylor's move across the world and his bold antics, he landed himself a role on Spartacus: Vengeance. While working on Spartacus, he befriended Manu Bennett, one of New Zealand's most treasured actors with credits on The CW's Arrow and the latest The Hobbit film trilogy. Forging a unique relationship on set, Taylor found a mentor in Bennett. "He gave me a sense of humility and was an example of how to carry myself as an actor. To this day, him taking the time to speak to someone he could've deemed insignificant has affected me in a profound way." Taylor attributes much of his success to the guiding force Bennett has provided over the past five or so years, and he's seeking to maintain his relationship with the actor both on and off set.
Since taking on his role for Spartacus, Taylor's career has taken off, slowly inching towards fame and household notoriety. He secured representation in Johnson & Laird Management, one of New Zealand largest talent firms. He's also trained with acting guru Michael Saccente who has trained with actors Karl Urban (Thor: Ragnarok) and Antony Starr (American Gothic). He was cast in the critically-acclaimed and emmy-nominated docu-drama, The Golden Hour (his first major film credit), through which he was able to attend the 41st Annual International Emmy's Gala in New York City. Shortly thereafter, he was cast in Nickelodeon's Power Rangers: Mega Force. More recently, Taylor has appeared on SPIKE TV's The Shannara Chronicles, and he has finished production on Discovery's Murder Is Forever. In addition to his TV roles, he's starred in several independent New Zealand-based films, most notably Wake, which premiered at Cannes in 2017.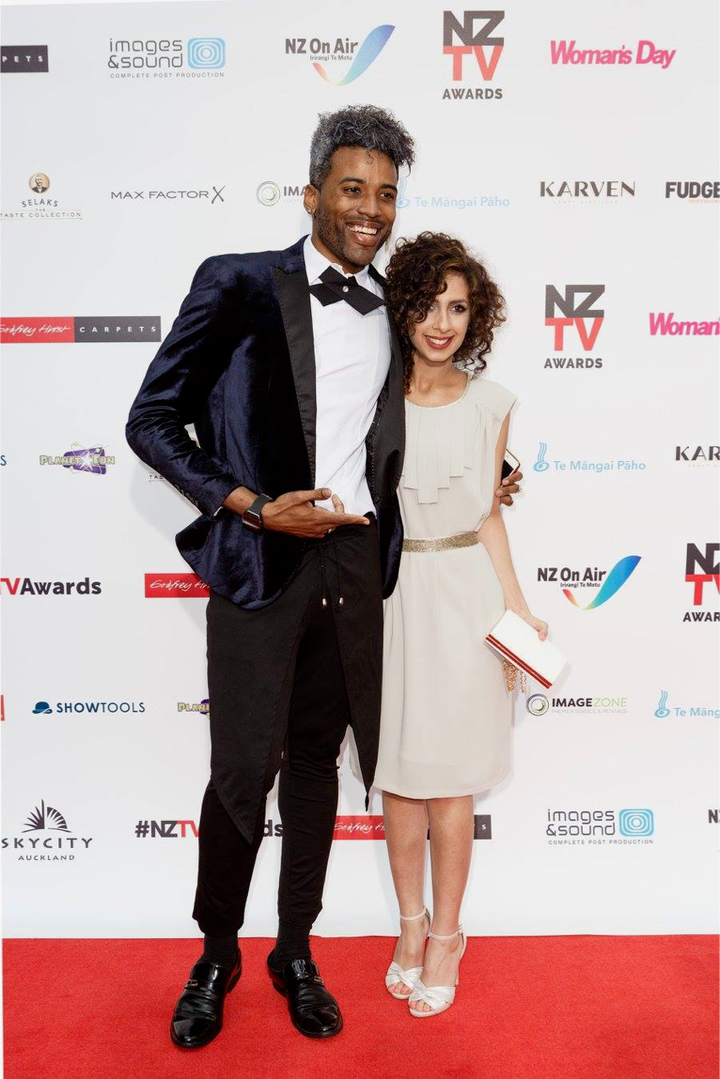 With a Los Angeles market saturated with actors, Taylor's unexpected success could be easily mistaken for a well-thought out plan. For him, a trip across the world was an opportunity for exploration and self-discovery. However, it turned out to be a career-launching move. In the US, Taylor may have just been another actor amongst the hordes of aspiring stars. In Australia and New Zealand, he was a minority that could fill very important roles. As a result, he got work and was able to make a name for himself overseas. Now as he gears up for another pilot season in Los Angeles, he has a body of work behind him that many aspiring actors would shed a limb for. Who would have thought that the key to making it as an actor is to fly as far from Los Angeles as possible? With other cities and countries forming large and formidable film industries, we may see LA losing its shine as the premier destination for those looking to make it big in the coming years. And hopefully, more artists will be able to find themselves in a situation like Kelvin's -- stumbling into a place where they are truly appreciated and wanted for their identity, and not forgotten amongst the swarm.
Popular in the Community