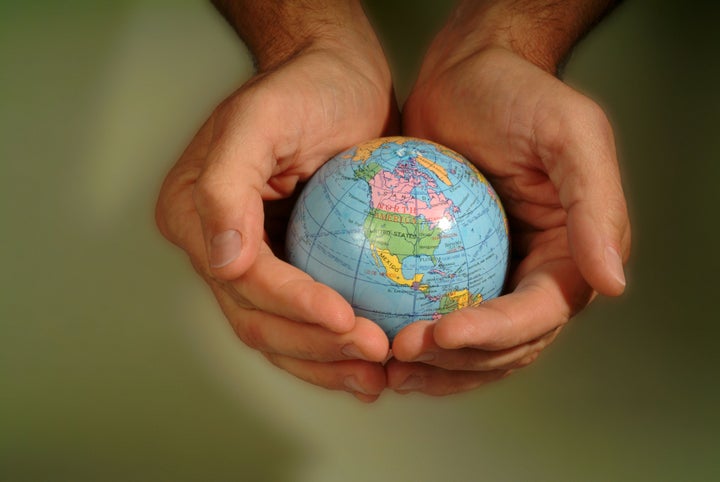 For the past two weeks of this summer's Olympic Games, the world has slowed down and gathered together to witness the extraordinary strength, grit and grace of their fellow human beings. Beyond the fierce competition and spectacle, however, there is an opportunity for us to unite around something bigger -- a better future.
For many, athletes are real-life superheroes. They embody the highest human potential, and spark imaginations. And like any good superhero, athletes have the responsibility to use their power to inspire for the greater good.
In 2004, I had the privilege of competing with the USA Women's Basketball team at the Olympic Games in Athens, Greece. Not only was I exhilarated to win a gold medal for my country, I was amazed at being part of something so much larger than myself -- a true member of the global community. I'm very lucky to play the sport that I love as a career and I believe my position offers me a singular platform to make a difference in our world.
For five years, I've supported the United Nations Foundation's Nothing But Nets campaign, which sends insecticide-treated bed nets to protect families in Africa from malaria. Spread by a single mosquito bite, the disease still poses a grave risk to people across the continent -- mostly children under five. Even one young child dying is too many. Yet every year, more than 600,000 people die from malaria -- a treatable, preventable disease. Bed nets are a simple, cost-effective tool to help stop the spread. Nothing But Nets works: a $10 donation sends a net and saves a life.
In 2007, I traveled to Mali with Nothing But Nets, where I helped distribute these life-saving bed nets, and met amazing women and children who continue to inspire me. But my dedication to the cause didn't end there. Giving back is part of who I am. By lending my voice to help end malaria, I hope to inspire fans to turn their love of the game into a passion for helping others.
The unity and excitement of sports fans is unmatched. Just think what we could accomplish by taking that collective energy further. Whether it's car washes, bake sales, lemonade stands, or 5K races, Nothing But Nets is powered by the creativity of grassroots supporters just like you. The first step towards helping people around the world meet their full potential is commitment. And an athlete who is committed to a cause they care about will bring their fans along with them.
I can't imagine growing up in a place where, every night as I slept, a mosquito bite threatened my chances of growing up, let alone playing basketball and winning Olympic gold. I am indescribably grateful I have been able to live my dream. As we celebrate the best in humanity this Olympics, that means giving others the chance to live their dreams. Sports brought us together for London 2012. The action we take next is up to all of us.
Support HuffPost
The Stakes Have Never Been Higher
Related
Popular in the Community