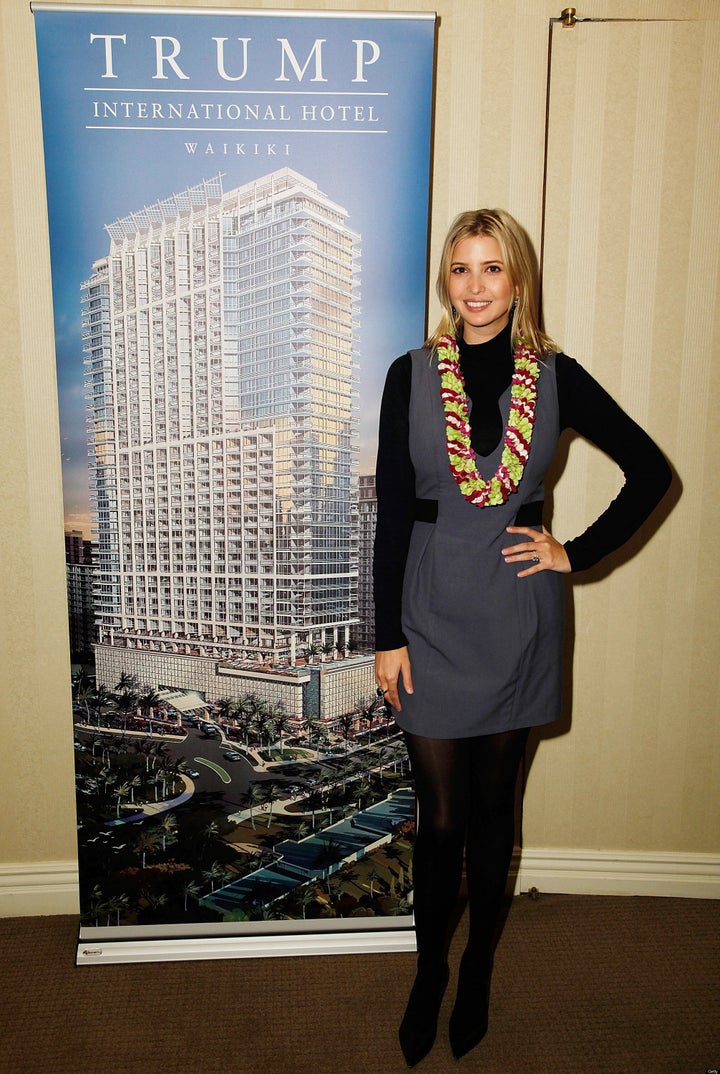 In my book, The Trump Card, published by Touchstone Books/Simon & Schuster, I try to impart to readers that 'We've all been dealt a winning hand and it is up to each of us to play it right and smart.' This is the philosophy with which I operate in my day to day, and I hope that every reader walks away from my book with the feeling that life is a series of roads to success. The following is an excerpt from the book -- an anecdote about seizing an entrepreneurial opportunity when it presents itself.
Excerpt:Chapter Eleven: Going It Alone
The most courageous act is still to think for yourself. --Edward de Bono
Behind every new venture there's a certain amount of arrogance and bluster, some version of the notion that you can build a better mousetrap than the other guy--or, in my case, that you can design and market a mousetrap with every conceivable amenity to ensure that the discerning mouse will want to be trapped in upmarket luxury. Whatever it is you're looking to do or make or sell, you build your business on the assumption that you can do it better, smarter, and more efficiently than the competition. Otherwise, what's the point?
I'd been at the Trump Organization for about two years when I came upon an unexpected opportunity to exercise some of these impulses--in an area I hadn't thought to consider. Realize, I wasn't actively looking for a new venture, but I believe you have to keep your feelers out there and pick up whatever signals come your way. It's the spirit of enterprise. This doesn't mean you have to limit your focus to opportunities in your field or your perceived area of expertise. Over the years, my father had made successful forays into what were at the time completely new territories for him--beauty pageants, books, modeling agencies--and I could see the adrenaline rush he'd get from taking a calculated risk and pushing the envelope of his own experience. I'd look on and think, someday, Ivanka, you'll get your chance. That chance presented itself in a sidelong way. I was pursuing a lead on a piece of land in Fort Myers, Florida. I didn't like the deal when it was laid out for me, but I looked closely at it just the same. Back then, a year or two into my stint at the Trump organization, I analyzed everything I could get my hands on to educate myself on every aspect of our many businesses, and it was a good thing that I did, because even though this particular property held no real appeal, it led directly to another opportunity.
Specifically, it led to a good working relationship with the young businessman, Moshe Lax, who brought it to me. All business comes down to relationships, at some point or other, and we do well to cultivate them wherever we can. It's been one of the great themes of this first phase of my career, just as it's been one of the great themes of these pages. You never know when a key contact can help you unlock your next great opportunity, and that's what happened. During the next several months, I established a professional friendship with Moshe and his late father Chaim. The three of us got to talking. Even though we'd come together on a real estate proposition, the family's primary business was diamonds. In fact, they owned a substantial diamond manufacturing company based in New York and Israel. Their company was one of the largest vendors of loose diamonds to some of the leading luxury brands in the industry. Moshe was looking to take his business to a whole new level. In that way, I suppose, we were a lot alike, trying to make our own way along a path set out for us by our fathers and trying to extend that path in exciting new directions, which I guess explains why we hit it off.
My new associate was an entrepreneur through and through. I admired that about him. He also wasn't willing to rest on his father's accomplishments or the success of the family business. I admired that as well. In addition to his diamond business and his real estate portfolio, he'd also owned several successful New York City restaurants, so he had some good retail experience to complement his wholesale diamond-cutting background. At the time, he was struggling to get some kind of toehold in retail for his family's diamond business-- specifically, he had a storefront on Madison Avenue that wasn't quite performing to his expectations. Try as he might, he couldn't seem to get the design or the branding to work in such a way that he could distinguish his pieces from those made by the jewelry designers located on either side of his boutique. His pieces were meticulously crafted with beautiful diamonds and the finest materials, but they were generic, forgettable. They looked like everything else. There was nothing to bring customers into his nondescript store--and certainly nothing to get them to come back a second or third time.
It made sense that he was struggling, but at the same time it also made sense to push ahead, considering the huge edge he had over other jewelers with his family diamond business. The advantage came in owning his diamond inventory, which essentially made him his own supplier. Moshe therefore believed in the viability of his business and was thinking those stops and starts were just growing pains, something to get past.
We talked through a bunch of ways he might invigorate his jewelry collection, and he sparked to a lot of my ideas. Frankly, so did I. I hadn't realized I had a passion or flair for this type of marketing effort, but I guess I'd flipped through enough fashion magazines and worn enough high-end jewelry to know what might work in this area. Plus, I love and appreciate fine jewelry! What girl doesn't? Especially the daughter of Ivana Trump!
Without realizing it, I found myself getting excited about the prospects of what a recharged jewelry business might look like with me involved in a hands-on way. My new friend recognized that I was both enthusiastic and positioned to bring a singular skill set to his operation, so we started talking about how we might work together on a retail venture. It's not as if either one of us was pursuing the other to do a deal. The talks simply evolved organically over the course of our other business discussions, and the more we looked at opportunities, the more we found a lot to like about the idea of partnering.
Related
Popular in the Community