In late October, the Boston-based architecture firm Höweler + Yoon won Audi's Audi Urban Future Award competition handily, trumping high-octane firms from Istanbul, Mumbai, Sao Paolo and China's Pearl River Valley. Their entry approached the global problem of increasing road traffic with an elegant, revolutionary solution.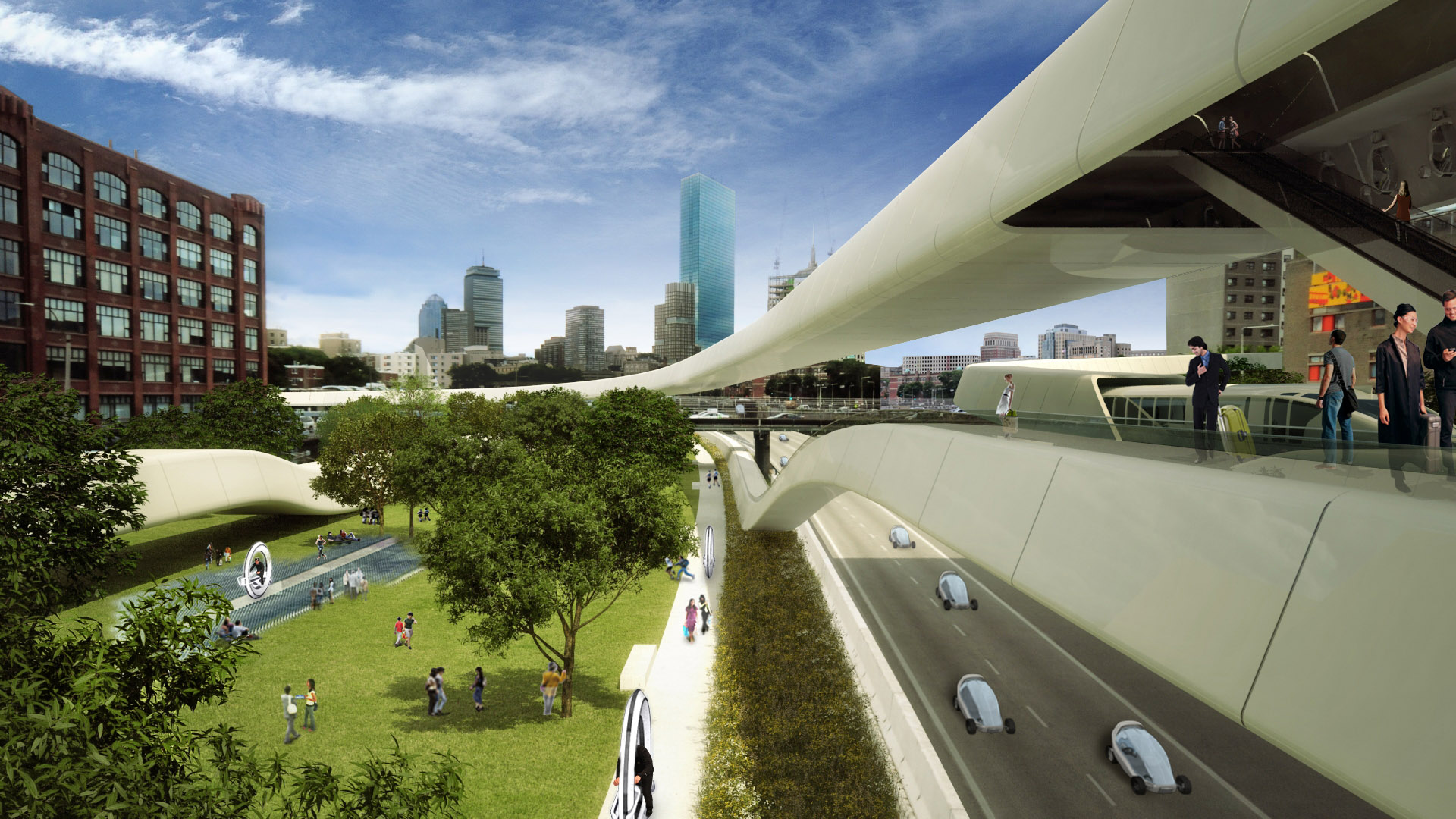 The award - one that envisions mobility solutions for the year 2030 - was accompanied by a prize of 100,000€.
Eric Höweler and partner J. Meejin Yoon chose to address the I-95 corridor from Boston to Washington, with a new kind of vision for shared space along the way. They call the 400-mile stretch of interstate "Boswash," a shorthand for the cities at either end. It's a highway that's probably cursed daily by more frustrated commuters than any in the nation.
"We wanted some sort of corrective vision that could happen in the U.S.," Eric Höweler, principal in the firm says.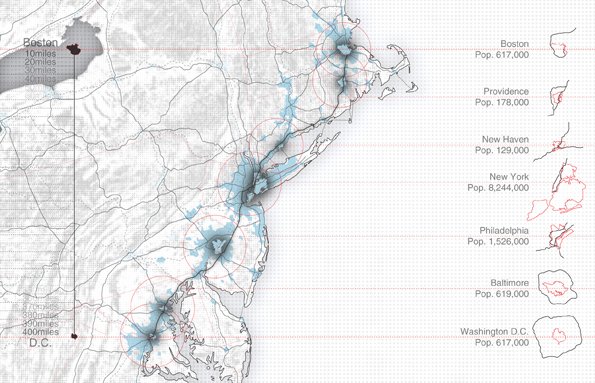 Their solution, which they call "Shareway," suggests that rail traffic, both commercial and commuter, be bundled in tubes above the airspace of I-95. That automobile and truck traffic be bundled similarly, as well as space for bicycles and pedestrians. And that electricity, gas and water be bundled too.
Moreover, they're suggesting that battery-powered cars, shuttling commuters a few miles to and from major urban areas, be shared rather than owned. That communal farms be set up nearby. And that homes in the suburbs be owned by multiple entities.
"That's what the jury had the hardest time with - the last personal space," he says. "The idea of having your own house and your own car - people aren't going to give that up easily. But a shared house doesn't have to go to the bank, so shared is not incompatible with the American Dream. In fact, there's more freedom."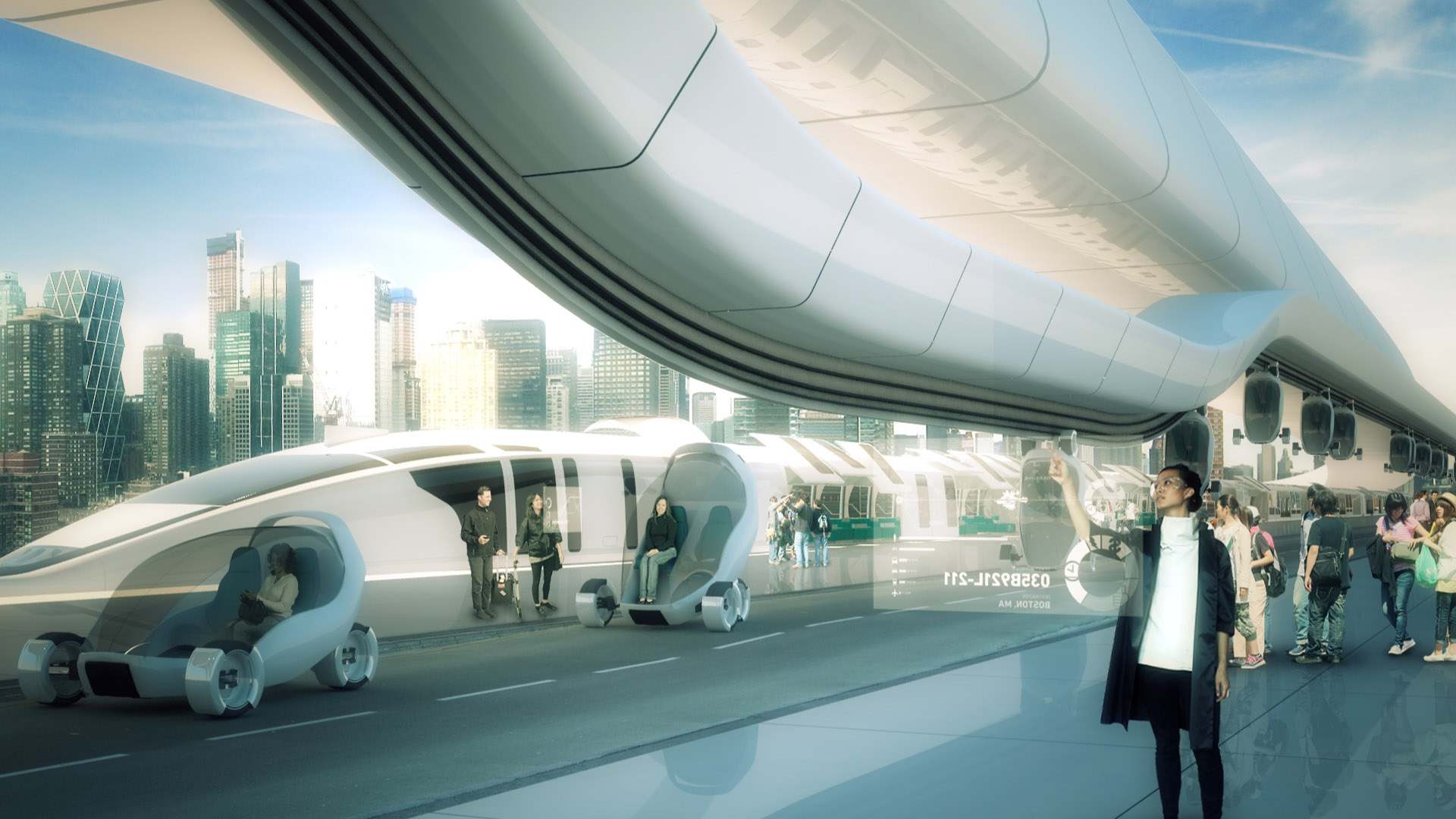 It's not as though this vision will happen overnight, by any means. Rather, a persuasive Höweler envisions a generational migration over time. "My students don't want to own anything, much less a house - they want to be mobile enough to accept a job in Austin," he says.
The firm plans to begin testing concepts soon enough. Audi is providing another 200,000€ to get the project underway. And already, Höweler has ideas for next steps, if small ones to start with. The firm is currently working with the commissioner of transportation in Boston on a project, so they may have the necessary access.
"I think we can pull them aside and say: 'Hey, here's a cool idea. Would you be open to discussing this for Boston?'" he says.
Chances are, by the time he's explained it all, things will start rolling his way.
REAL LIFE. REAL NEWS. REAL VOICES.
Help us tell more of the stories that matter from voices that too often remain unheard.