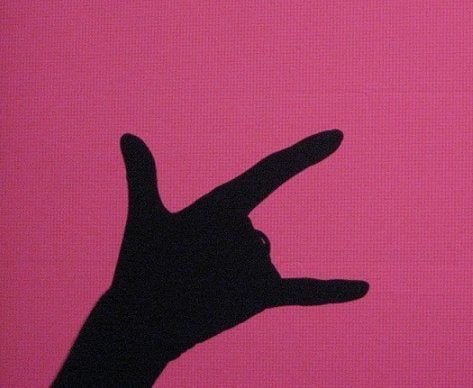 So — today is my last day at HuffPo. It seems somehow fitting to be posting this at the very last minute on yet another hectic newsday where there was too much other stuff happening to focus on mere housekeeping. I have an unthinkable number of half-done posts left to languish in draft for similar reasons — some shiny ball of a news event bouncing by and completely distracting me from the post I'd just spent four hours on (oh, come on — you try ignoring the breaking story of Eliot Spitzer doing it in his socks). It is even fitting that Spitzer is the first boldfaced name in this post — how random is that? I didn't plan it, just as I rarely plan out what I end up with in this space. Most of the time, the act of following links and working a line of reasoning to its conclusion changes the assumptions I had going in. That is part of the fun of it, I guess.
There has been a lot of fun over the last two and a half years, but I am resisting the temptation to start listing off favorite events or worse, posts; you don't really need to know just how much I loved my Ich Bin Ein Jelly Donut post (and they say you can't make fun of Obama!). At the end of the day, blogging is pretty intense, solitary work, driving you to wake up early and stay up late because not writing about the thing you're currently obsessed with isn't really an option — so you'd better love it, and I do, and have.
But the flipside of that maniacal, co-dependent relationship between you and your computer is the links you form — literally — to the people in your coverage community. The insider nature of the media industry means that it feels more like high school (or summer camp!) than work sometimes, and there's a lot of overlap between colleagues and friends. For someone like me — off doing my own thing here at ETP — it has meant friendships with my peers at publications like Radar and the Observer and TVNewser and New York and yes, Gawker by dint of a common media beat, as well as great kinship with my colleagues covering this race, most of whom were far more seasoned than my goofy Canadian self, and all of whom turned in amazing, impressive, unmissable work.
I can't single out everyone — honestly, boldfacing names is annoying, you try doing party reporting sometime — but also, there are too many of you to name, and readers of this blog know who my favorites are. Besides, naming names is for maudlin little crybabies like Alex Balk. My mentors and trusted helpmates know who they are — they're the people who would always respond to my frantic emails with wisdom and good cheer, and who have provided me with models toward which to aspire. Maybe there's a maudlin litle crybaby in there somewhere.
That said, I just have a few things I want to note:
I was girl-crushing on Amy Poehler and Rachel Maddow long before the rest of you. So step off.
Please stop writing those "The Daily Show Is Actually Real News!" stories, I will claim a "first" on those, too
My small contribution to the journalistic lexicon is "BriWi," so please continue to use it and grant me everlasting journalistic immortality (sorry BriWi)
Musical theater references: ALWAYS APPROPRIATE
After all is said and done, I still have a soft spot for Shamu.
There's more but I promised I wouldn't blather — that's for my Twitter (follow me here!). I will just name two people who have made all the difference to me during my time at HuffPo: Glynnis MacNicol and Danny Shea. Glynnis stepped in when I was in a desperate bind and was an incredible contributor to ETP, getting up at 5 a.m. to do her daily newsfeed and generally being about a s fantastic a partner as any blogga could want, back then and through our obsessive campaign liveblogging and all of our crazy gonzo adventures along the campaign trail. Danny was an intern during the first summer I spent at HuffPo and came back after graduating (from Princeton yet, oy, such nachas) during my second summer, and if there is one person I can say I learned the most from during my time here, it's been him (oooh, so that's how you fix your privacy settings on Facebook!). He really gets it, and is a great friend to boot. As Dorothy said about the Scarecrow, I think I will miss him most of all.
Oy there I go being maudlin — but this isn't the end, I do plan to keep on posting and to keep my ties to the HuffPo family strong (and to all the bloggers I recruited - stay in touch! Only not when your piece hasn't posted and you're wondering why it's not on the front page. Thanks!). I don't plan on straying far — my roots are here, after all, and whatever I do going forward, I will always look back with gratitude to Kenny and Arianna for taking a chance on a loopy Canadian, and throwing her the keys without looking back. It's been a memorable journey. To the rest of you — thanks for taking the time to read, comment, and share it with me.
And will I miss it? You betcha.
Related
Popular in the Community