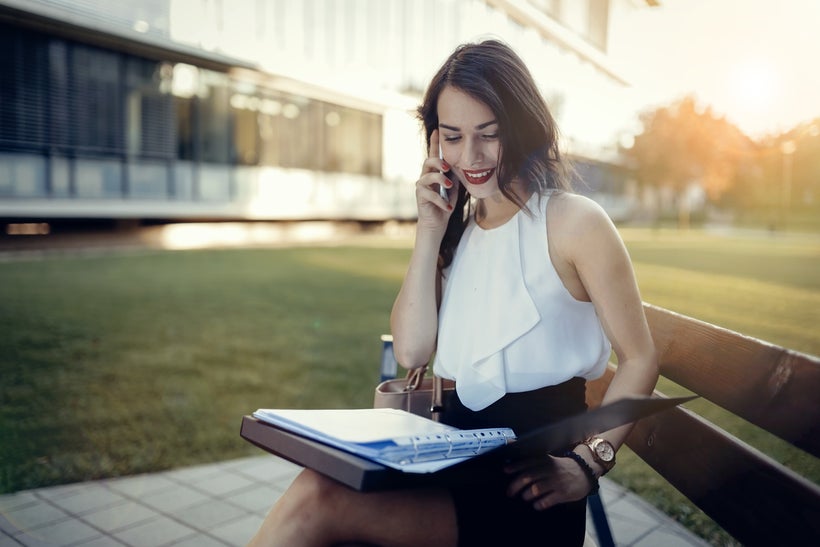 In the professional world, appropriate summer office attire can be a challenge.
Some major corporations, including a Fortune 500 financial services company, have relaxed their dress code, allowing their employees to wear shorts, sandals and tennis shoes. However, formal business wear is alive and well on Capitol Hill, where the rules recently prevented women from wearing sleeveless dresses and open-toed shoes. Fashion rules vary widely among industries and companies, and can even be determined by your daily schedule. Wherever you work, here are a few ways to stay professional while keeping cool in the heat of summer.
Let the company handbook be your guide. Understand what your company's official dress code is and follow the rules. If appropriate office attire isn't clearly defined, look to a well-dressed supervisor or a higher-level employee as a clothing role model. Understand your corporate culture; if you work in a tech start-up, employees are probably on the casual end of the fashion spectrum. In a law firm, there's little room for deviation from formal business attire; after all, you don't want your attorney to show up in court wearing a tropical-print shirt and Bermuda shorts.
Even in an office that welcomes seasonal attire, always strive to put your best foot forward. Keep a suit jacket hanging behind the door in your office to quickly kick your look up a notch when a client stops by for an impromptu visit. You also want to fit in if work takes you to a meeting in another office with stricter wardrobe standards.
This is the secret to warm-weather dressing. Ladies, if your company allows sleeveless dresses or blouses, keep a summer cardigan or lightweight jacket handy. Men should opt for a breathable cotton shirt and lightweight fabric suit. If you tend to perspire, a cotton undershirt will help you handle the heat by wicking moisture and protecting your dress shirt. You will be more comfortable outside of the office and ready to withstand any extreme air conditioning when inside while staying appropriate in business settings.
Put the Right Foot Forward
Gentlemen, avoid boat shoes, sandals or any other shoe you might wear to a backyard barbecue. Select a thinner fabric sock to help keep your feet cool and dry in summer weather. Women, open-toed dress shoes are a great choice for summer if your workplace permits; just pay attention to the look of your toes and heels if they are visible. Flip flops are not an option for either gender unless you work on the beach.
While summer offers some flexibility in many workplaces, carefully avoid baring too much skin. If it would work at a pool party, it's not right for work. This includes tank tops, spaghetti straps, see-through lace panels, anything low-cut or bare midriffs. A good rule of thumb for women's skirt hemlines is no shorter than two inches above the knee.  
Take the sunglasses off when you walk inside; otherwise, you'll look like you can't wait to leave. Avoid using them as a hair accessory.
One final tip: when in doubt, err on the side of caution and dress more conservatively. Bosses, colleagues and clients cannot un-see disastrous summer wardrobe choices, so use your best judgment to stay fresh, cool and professional.
Calling all HuffPost superfans!
Sign up for membership to become a founding member and help shape HuffPost's next chapter
This post was published on the now-closed HuffPost Contributor platform. Contributors control their own work and posted freely to our site. If you need to flag this entry as abusive,
send us an email
.