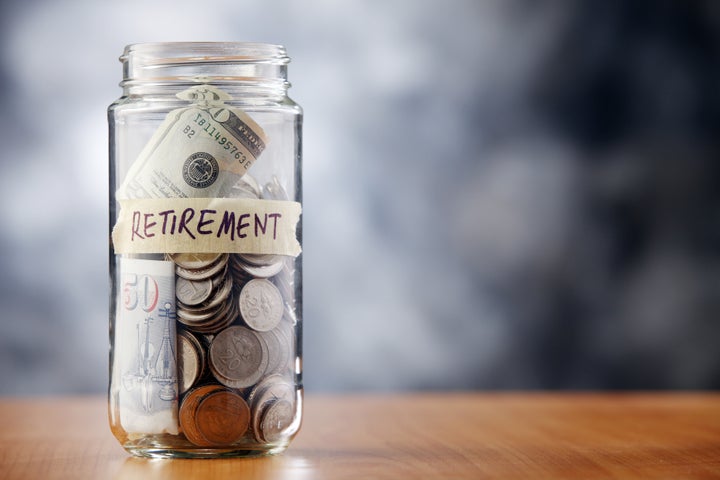 Chalk it up to longer lifespans, broader cultural acceptance of divorce or the effects of an empty nest, but calling your marriage quits later in life is becoming increasingly common. A study from the National Center for Family & Marriage Research at Bowling Green University in Ohio found that one in four people going through a divorce are over the age of 50 -- up significantly from 1990, when it was less than one in 10. High profile splits like Maria Shriver & Arnold Schwarzenegger and Al & Tipper Gore have illustrated this trend. But these newly single, wealthy celebs likely won't face the same financial challenges many of their divorced boomer peers will.
While divorce can be detrimental at any stage of life, gray divorce can be particularly challenging on the financial front since the savings accumulation stage is well underway (or coming to an end) and assets have been amassed together for many years. The unraveling of a couple's finances and reconstruction of the financial situation of each individual is complicated -- especially when retirement goals are at stake.
If you're going through a divorce later in life, consider these things that may help you stay on track for your retirement:
Re-evaluate your plans for your retirement: If you pictured growing old with your former spouse, it can be emotionally difficult to imagine how your future may be different. Traveling around the world or relocating may seem less (or perhaps more) desirable if you're with a different partner or if you expect to be single during your golden years. Certain dreams or goals may also be less attainable after you've split your shared retirement savings with your former partner. It's equally important to revisit your ideas about retirement from an emotional and a financial standpoint. Don't be afraid to change your mind about what you'd like to do in retirement, but be realistic about how you'll fund each goal if your financial situation is changing as a result of your divorce.
Get back on track: Whether you're still in the workforce or already retired, you will likely leave your marriage with a different financial situation than before the split. Though some may receive alimony, child support or other types of post-divorce income, most lose a chunk of their savings. If you're still in the workforce, you may suddenly be living in a single-income household and your budget may change dramatically in a short amount of time. As you adjust the way you spend, also look at what you're putting away for the future and determine how your current lifestyle or future goals may be modified in light of your new situation. Think about any trade-offs you're willing to make now or during your retirement to save more, and consider working with a financial professional who can help you come up with a financial plan to get your retirement savings back on track. Also note that as you begin the process of dividing your retirement accounts with your spouse, make sure you speak with your attorney about a QDRO (qualified domestic relations order) to determine if it's appropriate for your situation.
Understand how your Social Security benefits work: A divorce court cannot divide your Social Security benefits, but the rules are important to understand as they're relevant to your income following the divorce. If you were married more than 10 years and are 62 years or older, you can collect retirement benefits on your former spouse's Social Security record. This does not reduce your ex-spouse's benefits, even after your divorce is final. If your ex-spouse dies, you may still be eligible to receive 100 percent of his or her benefits if your marriage lasted 10 years or longer, you're 60 years or older, and you are not entitled to retirement benefits equal to or greater than that of your former spouse's benefit. Visit the Social Security Administration's website at www.ssa.gov for more details on how to make the best use of this critical component of your retirement income.
Popular in the Community