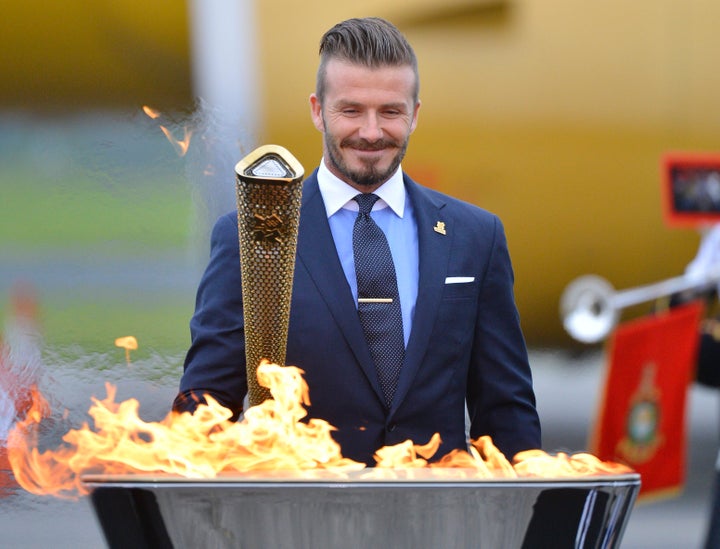 I'm a 31-year old woman who loves the Olympic Games so much that I've decided to attend every one for the rest of my life. The London 2012 Olympic Games will be my third straight Games as a spectator. I'm beginning to realize that not every avid traveler attends the Olympic Games. I have never competed at the Olympic Games, don't have any family members competing in the Games, and always travel to the Games alone. I've come to understand that my attendance is quite unique. Like most people, I first got hooked on the games in my living room, watching the 1992 Barcelona Olympics on television every single night. I even tried to convince my parents to buy the triple play package on cable so I could stay up all night and watch them live.
From 1996 until 2004, the Olympics and I drifted apart slightly, but we reconnected when I worked on Chicago's bid for the 2016 Olympic and Paralympic Games. Then something hit me. How could I convince the Olympic committee to give the Games to Chicago, if I hadn't even attended an Olympics myself?
I attended my first Olympic Games in 2008 in Beijing. Contrary to what most people think, I booked my trip just like I do any other international trip - booked the flight and hotel online and bought the Olympics tickets from an online vendor. Over the course of nine days, I climbed the Great Wall of China, saw Usain Bolt break a couple of world records, partied with athletes at the China Doll club, and facebooked from my phone so much that I came back to a $500 bill. I got hooked on the Games.
Unfortunately my zest after attending my first Olympic Games was short lived when the Olympic Committee decided to award the 2016 games to Rio De Janeiro in October of 2009.
If I share my experience at the London 2012 games with you, maybe I can convince you to make this trip at least once in your lifetime. Below are the eight reasons why you should start thinking about Rio 2016 right now, even before the London Games start.
It's in a different city every Olympic cycle. Every time the Olympic Games come around, I get to know a new city in the world. I would have never visited Whistler, Canada had I not attended the Vancouver Games. I'm sure Sochi, Russia wasn't on a lot of lists before it was named as host of the 2014 Olympic Games.
It's culture on steroids. Maybe that's not a good analogy for the Olympics but during those two weeks, the host city wants to show off its' cultural treasures and the National Olympic committees compete to showcase the best of their countries around the city.
There's someone to meet from every country in the world and you never know where you will meet them. Think of it as "live" social networking. Where else can you see, speak and learn from millions of people from every corner of the world?
The athletes are beautiful, inside and especially on the outside. Imagine being in a city where everyone is in the best shape of his/her life. And that doesn't mean everyone is 5'8 and 130 pounds. Some are tiny. Some are muscular. Others are tall and huge. Regardless of how they are shaped, you will want to work out after seeing an Olympian do their thing.
The ambition of the Olympians and Paralympians rubs off on you. After attending an Olympic Games, I feel like I can do anything. When I came back from the Vancouver Games in 2010, I finally finished a book I had been working on for five years.
It's a party with a purpose. Literally. Pierre de Coubertin started the Olympic Games because he wanted people to celebrate and promote peace through sport.
Diversity is celebrated. Usually people unite over the commonalities they share with people. At the Olympics I could be dressed head to toe in red, white and blue and a Dutchman could be dressed head to toe in orange, but our nationalistic pride and passion for the Games will unite us.
Seeing an athlete perform their best. Did you notice that I did not say see an athlete win a Gold? When an athlete who never had a chance to make the podium performs their best and you can see it on their face, it makes the whole stadium feel good.
From July 23 until September 9, I'll be in London blogging, tweeting and creating videos that I'll be posting on this Huffington Post blog. Yes NBC will be broadcasting the Games every night and they will have hundreds of reporters interviewing athletes. But where on the internet can you get a feel of one person's experience of attending the Olympics? Only here. You can expect the following type of posts:
Behind the scenes look at the cultural events at the Games, the country houses (Kenya house anyone?), the performances, and the art.
Articles about multicultural London and excerpts from my new ebook travel guide, Kiratiana's Travel Guide to Multicultural London. Interviews with athletes. They will be everywhere.
Extensive coverage of Track & Field. I'm so obsessed with the sport that I spent four months of my life as a track and field agent (now that would make a good blog post).
Tons of pictures of the London capturing the crazy costumes, architecture, athletes, food, the sights etc. You'll feel as if you were actually there, videos. I'm a self-conscious video blogger and beginning editor. But I'll get over my fear by the start of the Games.
Tips for planning you trip to the next Olympic Games in Sochi, Russia. You know you want to go to Russia, right?
See you over the next two weeks.
Popular in the Community