Want to flaunt your wealth, tell the time and monitor your heart rate? All at once?! You can now throw down some serious cash on a gold Apple Watch, called the Apple Watch Edition.
The gold watch will start at a whopping $10,000, Apple announced at an event in San Francisco on Monday. The most expensive version of the gold watch The Huffington Post could find on Apple's website sold for $17,000. The gold watch will be available in limited quantities and in select stores. All Apple Watches will be available for pre-order starting April 10 and for purchase April 24.
Yes, that's extremely expensive for something that could be obsolete in the next year, but it's not absurd in the world of luxury watches. It's hard to find even a pre-owned Rolex for less than $5,000. But while a traditional watch becomes an heirloom, an expensive piece of technology just loses value over time. In 5 years, people might be donating their old Apple Watches the way we donate our old iPhones.
If you decide to invest in an Apple Watch, you've got a few different options, and only one of them is gold. There are three different styles: the Apple Watch (between $549 and $1,049, depending on size and band choice), the Apple Watch Sport (starting at $349 for 38mm and $399 for 42mm) and the uber-pricey Apple Watch Edition, which starts at $10,000. These aren't standalone products, however; you'll need an iPhone to operate any of these Apple Watches.

The gold Apple Watch comes in two colors -- rose gold and yellow gold -- and two case sizes: 38mm and 42 mm. All cases are 18-karat gold. You can also choose from different types of watch bands and buckles.
Here, for example, is a 42mm yellow gold Apple Watch with a rose gray leather band and rose gold Classic Buckle: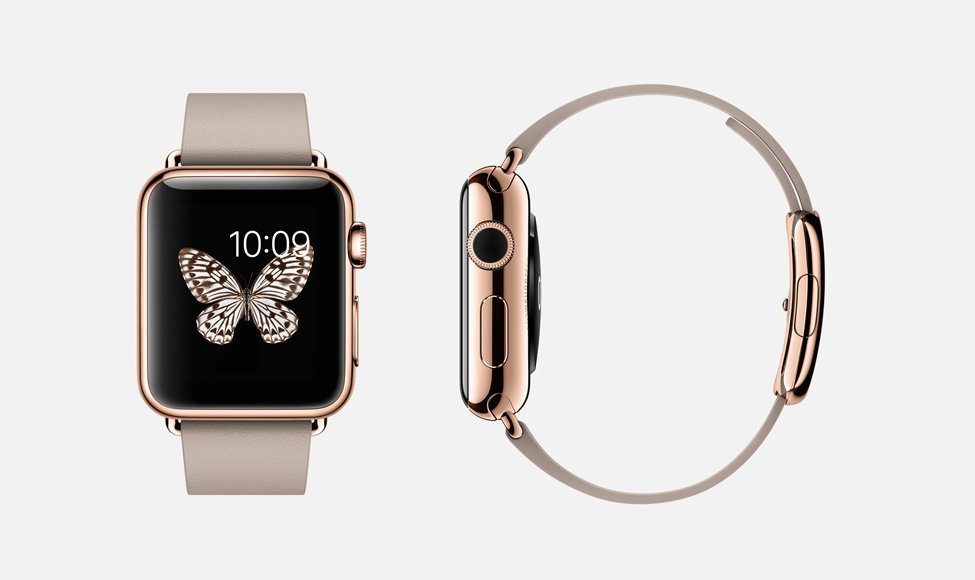 Image credit: Apple
This is a 42mm yellow gold Apple Watch with a black Sport Band and 18-karat yellow gold pin holding it closed: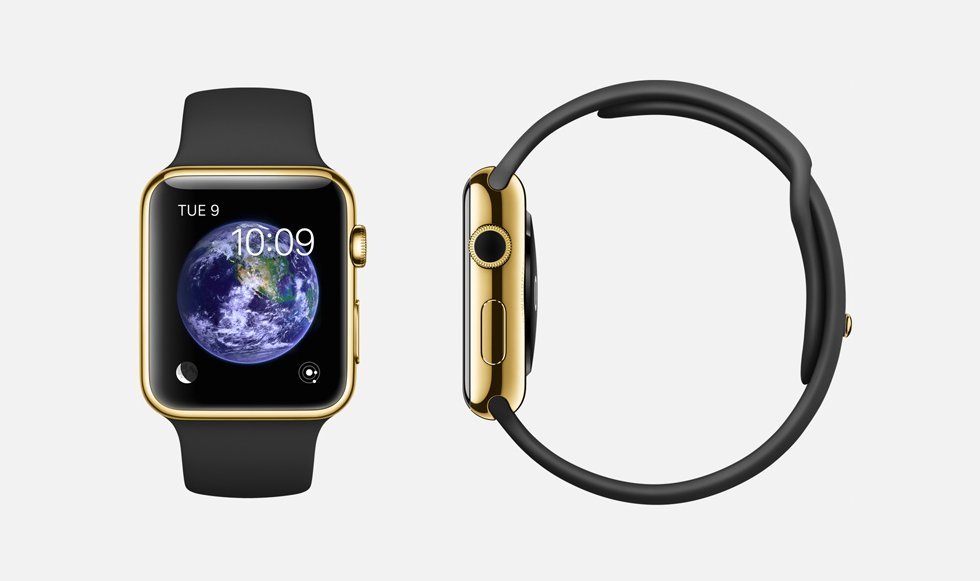 Image credit: Apple
Here's a 38mm yellow gold watch with a red leather band and yellow gold Modern Buckle: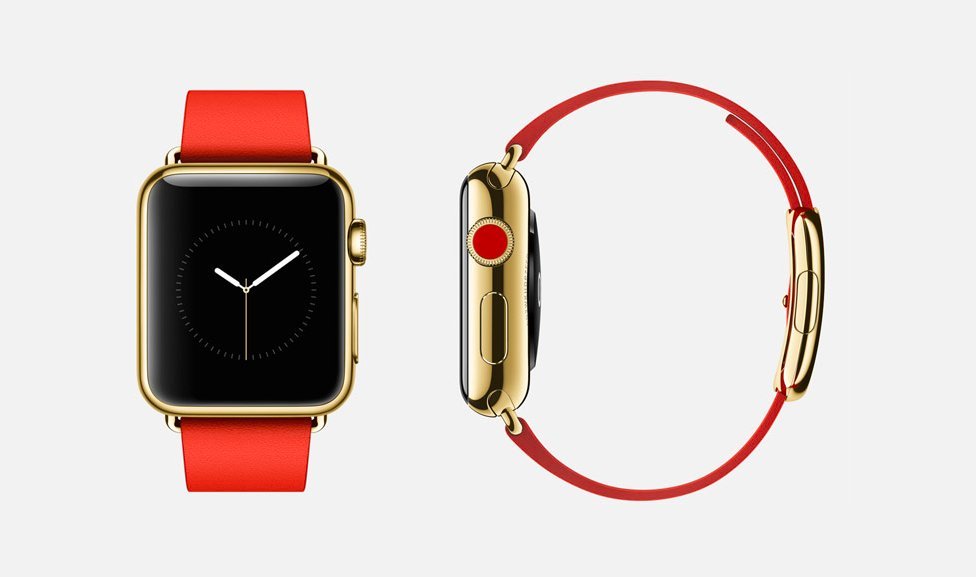 Image credit: Apple
Related