Looking for a winter getaway? Look no further than Florida's Gold Coast.
I recently hopped on a two and a half hour flight from New York City to Palm Beach for a three-day trip to celebrate my fiance's 30th birthday. The thing is, we whipped together this vacation in a matter of weeks, after jumping on the JetBlue $32 one-way deal bandwagon last month. And the whole, "Let's wing it!" played to our advantage -- we had the best time and got to experience everything Florida's east coast has to offer.
So, if you're thinking about heading South for the winter, here are five places you should check out:
1. Singer Island
The oceanfront neighborhood, which is technically a part of the city of Riviera Beach, serves up seven miles of white sand beaches and upscale hotels and resorts. Not to mention John D. MacArthur State Park is located on the island, offering a kayak launch, hiking and biking trails, beach access and a nature center. Also, be sure to stop by the Singer Island Beach Resort and Spa, which boasts full-equipped oceanfront condos, two pools, a private beach, an in-house spa and a fine dining experience at restaurant 3800 Ocean. The hotel is currently offering their "Pride & Joy Package", making it convenient for couples to book a dream getaway.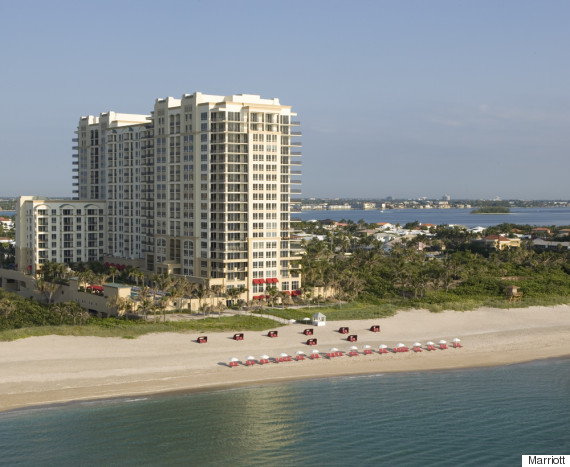 Aerial view of the Palm Beach Marriott Singer Island Beach Resort & Spa.
2. Jupiter
Not only are the beaches in Jupiter gorgeous, but the restaurant game is high. If you're down for happy hour, check out waterfront restaurant Guanabanas or U-Tiki Beach bar and restaurant, both located around the Jupiter Inlet. And for a fun day by the water, definitely stop by DuBois Park.
3. West Palm Beach
If you stay on Clematis Street, you'll be guaranteed a good time. The block boasts an array of eateries, bars, art galleries and attractions including E. R. Bradley's saloon, Duffy's Sports Bar and Grill and the Kravis Center For Performing Arts.
4. Delray Beach
Downtown Delray Beach hosts some incredible restaurants. On Atlantic Avenue, check out Buddha Sky Bar and the charming chocolate and ice cream shop Kilwins. Also stop by Brulé Bistro in the Pineapple Grove district of Delray. And if you're in the mood for a beach party, Boston's Sandbar is where you'll find that frozen cocktail you've been craving.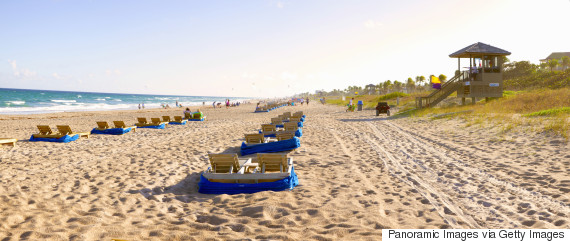 Lounge chairs and lifeguard hut in Delray Beach, Palm Beach County, Florida.
5. Palm Beach
Whether you're enjoying a joy ride down the shoreline or taking in the incredible homes and cultural structures while shopping on Worth Avenue, Palm Beach will have you smiling from ear-to-ear. For the ultimate stay, definitely spoil yourself at The Breakers, where you can sunbathe, swim, golf, relax and dine in style.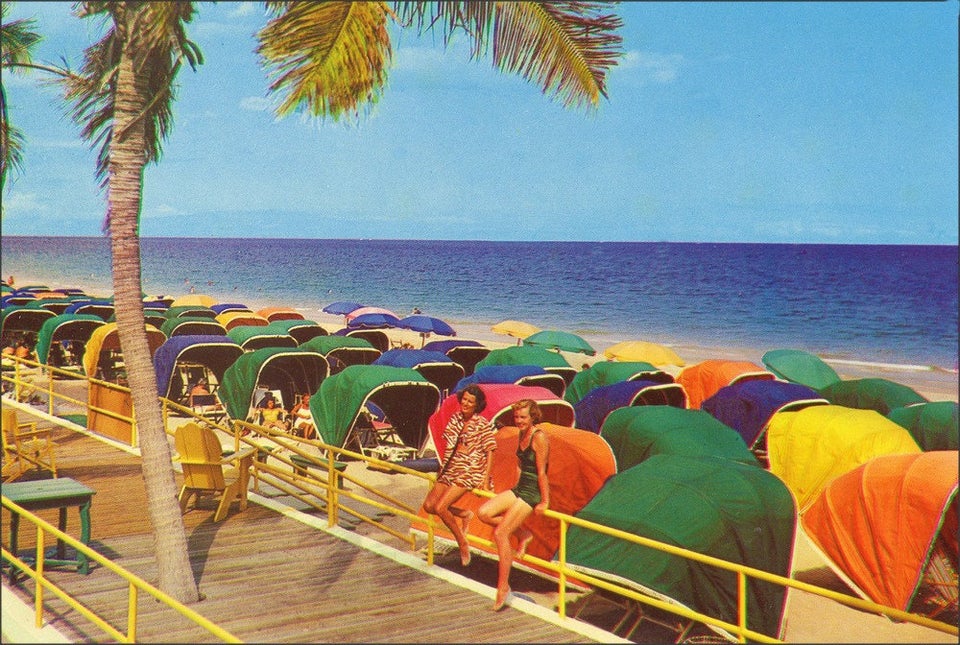 Florida In The Technicolor Age