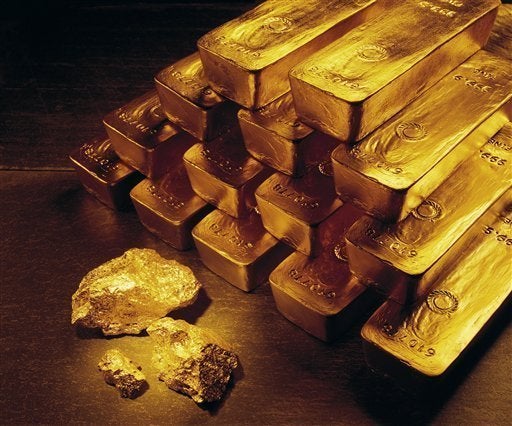 Gold prices surged further into record territory on Thursday while oil traded within a whisker of its record $100 set in the previous session, as commodity markets continued their sprint start to 2008.
Gold soared to $868.00 a troy ounce, setting a record for a second session after hitting $861.10 on Wednesday, as bullion powered beyond its previous high of $850 reached in January 1980.
"It is very encouraging to see such a positive start to the gold market in 2008," said James Burton, chief executive of the World Gold Council: "It is evident that gold's unique investment attributes as an effective safe haven and dollar hedge have resonated with investors during this time of financial uncertainty."
Popular in the Community