Last month, nostalgic locals were outraged after the owner of the Gold Dust Lounge -- a San Francisco institution since 1933 -- was served with an unexpected eviction notice after the landlord decided to make room for The Limited, a Chicago-based clothing company. Since the announcement, local groups have launched an aggressive campaign to save to beloved bar, complete with t-shirts, a tribute song and a pubcrawl. And now, they've come up with an idea that just might work.
According to SF Appeal, the Gold Dust Lounge has filed for historic landmark status -- a move that would make the bar's eviction extremely difficult should it prove successful. The owners of the bar filed paperwork with the Historic Preservation Commission and are prepared to approach the Board of Supervisors to request intervention if landmark status is rejected.
According to NBC, the bar's landlord has waved off the idea, calling the Gold Dust Lounge a "tourist dive."
In its 79-year history, the bar has housed Janis Joplin, Bing Crosby, Steve McQueen and others, and the architecture is rife with historic details. According to famed local columnist and HuffPost blogger Christopher Caen, the bar won't even make way for The Limited itself, but, as Caen sharply pointed out, "for... wait... wait for it... an escalator!" If Caen's report is correct, the Gold Dust Lounge will be demolished so that shoppers won't have to take the stairs to The Limited. Such reports, unsurprisingly, have locals screaming, "no stairway."
To help save the Gold Dust Lounge, supporters can sign the petition and join the Save the Dust pubcrawl this Saturday. In the meantime, check out a few other San Francisco institutions that are facing eviction in the slideshow below:
UPDATE: A spokeswoman for The Limited told The Huffington Post on Friday that the company has no plans to open a store in the space.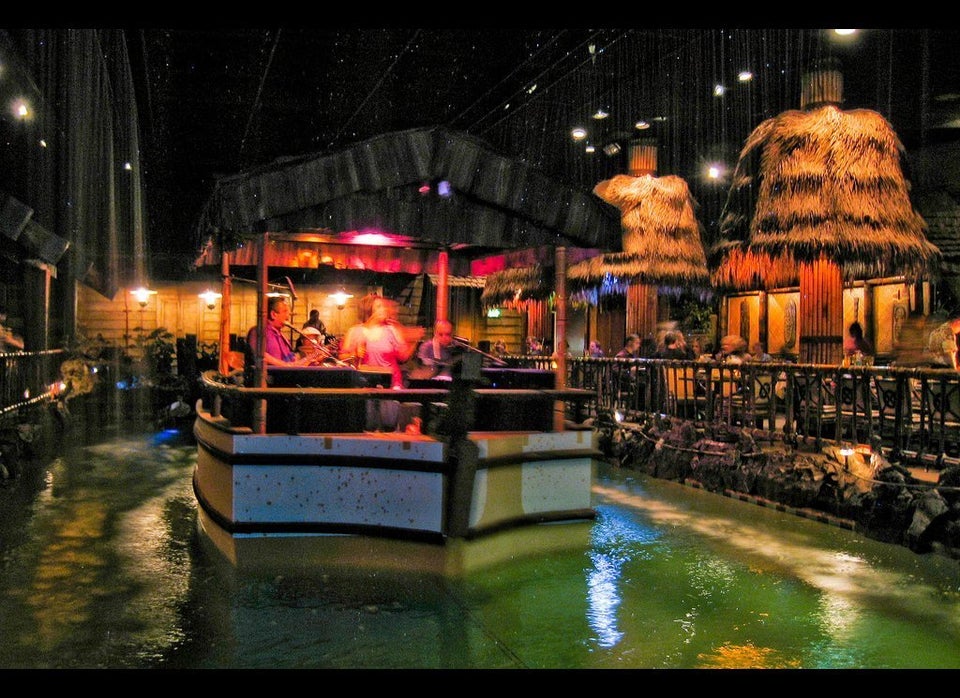 SF Icons In Danger Of Closing
Popular in the Community