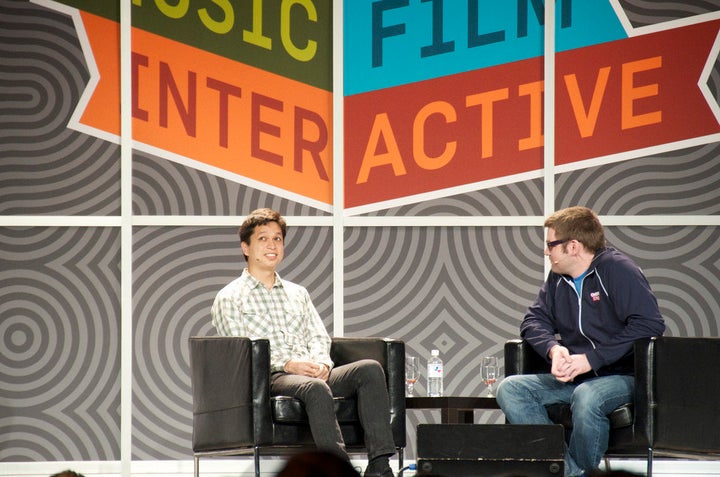 In the SXSW hangover, it feels like nearly every band makes their way to either Los Angeles or New York City immediately after the festival, and both cities have an abundance of bands -- more than usual. Just as hard as it is to stick out at a massive showcase like SXSW, it is just as difficult to make a mark in the big cities the days after.
For most bands, that difficulty can be a factor in reassessing themselves as a live band, or in realizing they could just be too tired to keep on going. As someone who has seen this happen to bands nearly every year after Austin's favorite festival, it is a bit difficult to give a proper review or allow some amnesty. That is, unless the band is someone like Gold Fields.
Gold Fields is an electro-rock/neo-New Wave band from Australia that combines elements of New Order, Two Door Cinema Club, Friendly Fires and Duran Duran. In the wake of SXSW, the Aussie band made their maiden voyage to the Big Apple for two shows -- on Tuesday night at Brooklyn venue Glasslands Gallery and at Manhattan's Mercury Lounge.
When their set at Mercury Lounge started at 10:15 p.m., it was as if a bomb went off in the venue; immediately Gold Fields proved they were unlike any band you had seen play before in the intimate venue. With the packed room moving as if it was a Saturday night at the city's biggest and best club, the showmanship Gold Fields has on stage is simply uncanny. If one could bottle their energy and sell it, they would make a fortune.
Drummer Ryan D'Sylva is simply a lunatic, as is how he plays his set. With his body moving as fast as the speed of sound, it is amazing he does not pass out from exhaustion behind his kit. The band's charismatic singer, Mark Robert Fuller, knows how to get a crowd's attention, dancing and running around on stage as if his life depended on it. Yet the band's dance-oriented sound is far too grand and massive for small venues like Mercury Lounge, which is in part thanks to guitarist Vin Anadar, bassist Luke Peldys and percussionist/keyboardist Rob Clifton. Together Gold Fields are one of the most impressive live bands I personally have ever witnessed, and one of the most impressive bands you will ever experience.
In a set highlighted by their music and their sound, Gold Fields also performed a superb cover of Underworld's classic "Born Slippy," that had everyone in the room in awe. With only a four-song EP under their belt, it will be a grand anticipation to hear what they have next.
Related
Popular in the Community