We've recently noticed more and more editors and bloggers singing the praises of gold-infused skincare. Yes, we're talking real, 24-carat gold.
Skincare manufacturer Peter Thomas Roth has already established a cult following thanks to its 24K Gold collection, which includes a mask, cleansing butter and gel eye patches. Other cosmetics brands such as Rodial, Chantecaille and La Prairie also offer gold-infused products costing upwards of $700. But are they worth it?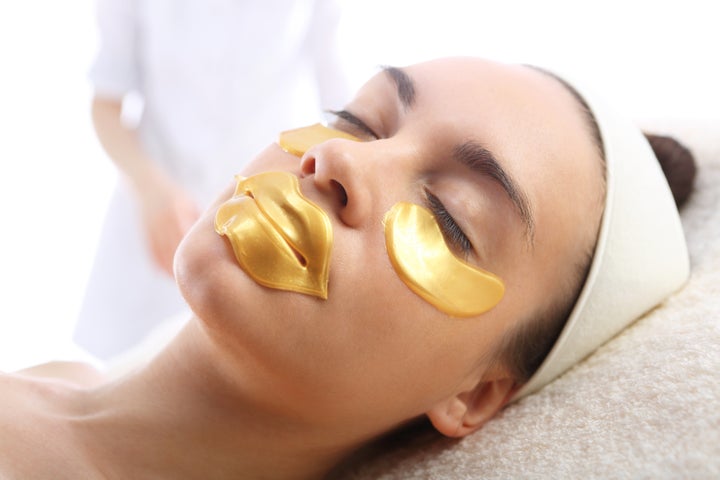 The bottom line: gold is an antioxidant and has anti-inflammatory properties. According to Tabasum Mir, a skincare physician in cosmetic dermatology and cosmetic laser surgery, the metal can calm acne inflammation, reduce skin redness and protect against free radicals that lead to wrinkles and sun damage.
Because gold isn't soluble, Mir says the risk of applying topical treatments that contain nano gold or gold flakes is low. With that in mind, you should definitely pay close attention to all the ingredients that are listed on the label -- Mir warns that additives may cause an allergic reaction, other than the gold itself.
But Mir doesn't believe scientific research exists that concludes the properties in gold are superior to any one other antioxidant. "I think the reason why the cache has increased in so many years is that it's just a visual business," says Mir. "Skincare containing gold is really pretty, am I right?"
If you're using a moisturizer, serum or under-eye cream that has gold in it, Mir points out that it'll definitely make your complexion look more tinted or highlighted. She explains, "It's like a filter, almost. But that's more of the cosmetic part than the actual gold working."
Mir's final words of advice: don't go crazy with pricing. "Just because something has gold in it, doesn't mean it is valuable. Nothing is wrong with using gold, but it could just make the cream feel more cosmetic," she says.
There are plenty of other antioxidant options out there that are effective, according to Mir. And you don't have to spend lots of money. She recommends resveratrol, green tea, white grape seed, vitamin C and emblica. But when making any changes to your skincare regimen, you should first seek the expertise of a dermatologist.
Still fancy gold-infused skincare? Shop our editors' picks below.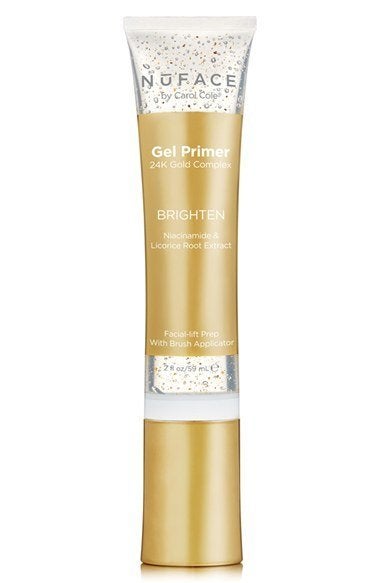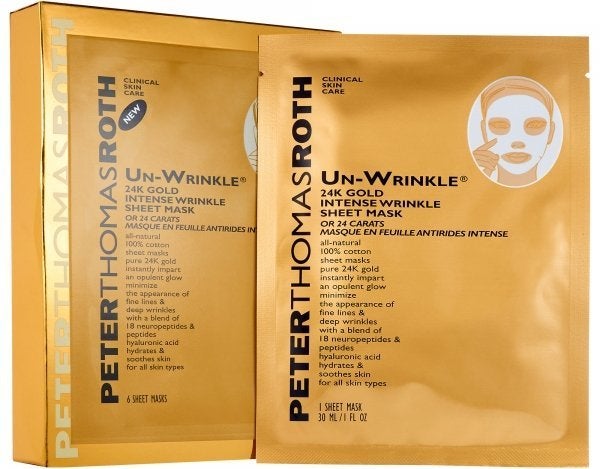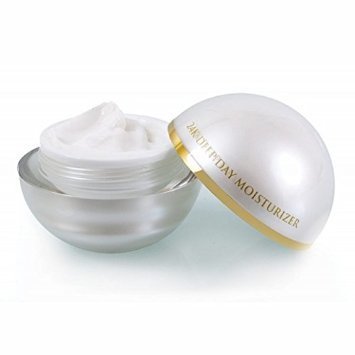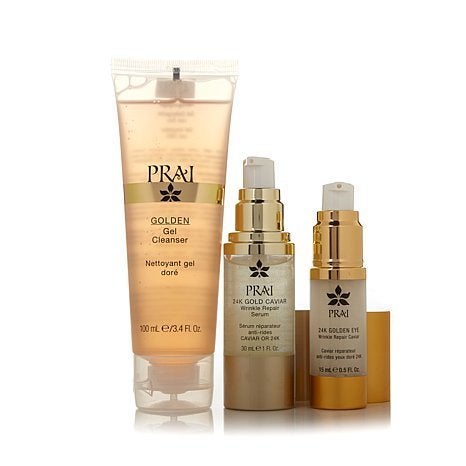 Are you ready to start taking better care of yourself? Sign up for our newsletter and join our Look Good, Feel Good challenge to supercharge your beauty and grooming routine and develop healthy habits. We'll deliver tips, challenges and advice to your inbox every day.
Related